I'm exhausted.  And I just scarfed down a steak burrito from Qdoba.  I ran/walked 10 miles today.  I was going to run more (percentage, not miles), but I was getting side stitches and having trouble and THEN I saw my friend Tony walking, so I walked around with him for awhile.  It was nice to have company since Jen bailed on me this morning (it's FINE, Jen, don't feel super guilty).  Then we saw my trainer Mike out for his run.  And then we saw him again…he was going the opposite way and was going rather faster.  I decided I'd better be running the next time I saw him, but I didn't see him again.  Maybe he was going too fast and was simply a blur.
Now I'm watching the Cardinals play baseball on TBS.  I haven't quite made it to the shower yet.  I was thinking about making pumpkin bread, but I don't have evaporated milk.  I have two choices, make my own (it seems I can simmer milk on the stove?) or go to the store (possibly a good idea, but I am feeling super lazy right now).  Has anybody ever done the stovetop method?  Would I then let it cool or I suppose it doesn't matter that much…maybe to room temperature.  Hmm.
Speaking of pumpkin, I had a pumpkin pie martini last night!  I should have taken a picture because the presentation was really lovely.  They included a dollop of whipped cream and the spices were overdone but looked good.  I don't know if I would order the drink again, but it was tasty.  I can't wait for Thanksgiving, honestly.  Lots to do before then, but still…can't wait!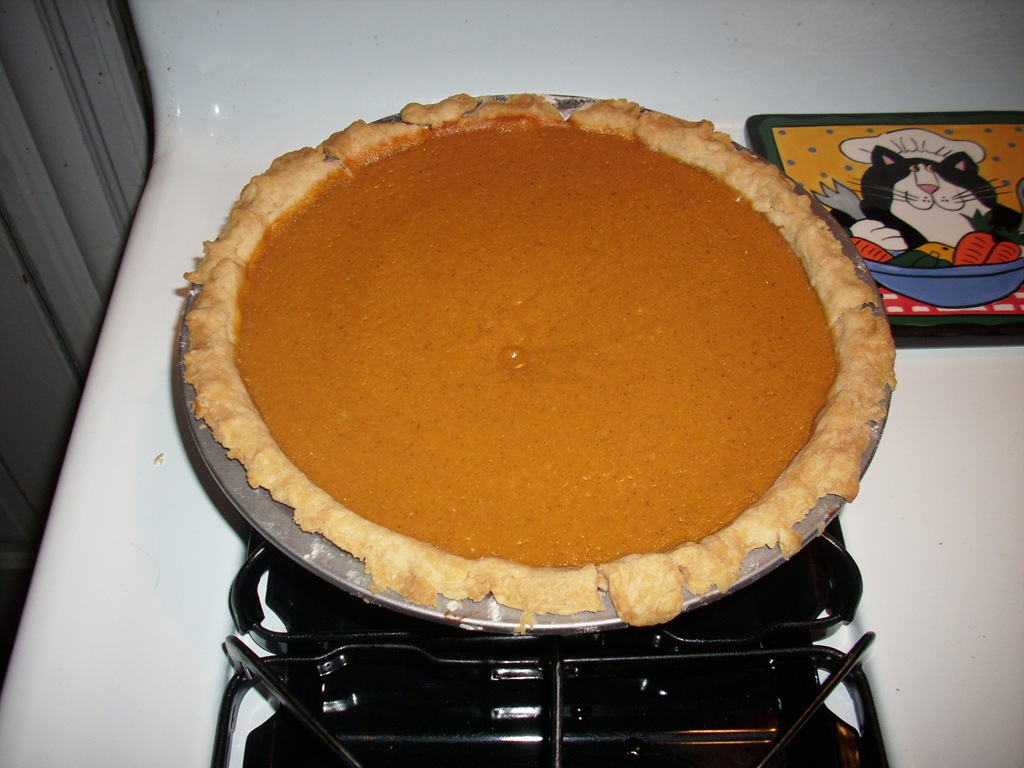 This picture reminds me I should REALLY clean my stove.  It looks really good there, not so much in today's world.  And I need to practice making pie crusts.  I'm not going to get better making them once or twice a year.  I should really eat pie more often.