Does anybody else find it necessary to brush their teeth immediately after eating cereal?  Is that just me?  I often get up to brush them BEFORE I drink my coffee.  Weird?  It's the only food that has that effect on me.
My father is in Bardstown, KY right now.  That's just a bit south of Louisville (I just googled it.)  I want to be clear.  He is on a SOLO bike trip across the country.  I've talked to a couple people who asked how many other people he was riding with.  None.  He's on his own.  Follow his progress on twitter @jerrydfrey.
Okay, I still owe you all some recaps from the Frey Sisters weekend.  Today will be a collection of photos from Friday night's dinner out at Sanctuaria.  We met up with my friends Laura, Melissa, Jen, Katie and Ranya.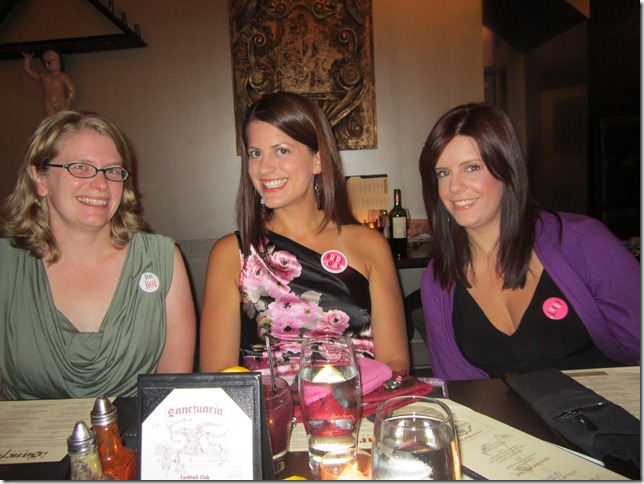 Some of these are obviously before shots.  We were ready early so we had a little digital camera fun.  Not sure why I look pregnant in that one photo but I'm not.  (In case you were wondering).
I'm off for a run.  I may just hit up the treadmill though.  Yesterday I spent the whole time outside feeling like I was going to die.