Last night was our concert at the Wine Press that I've been telling you about.  I was super stressed out about it for two main reasons: I had agreed to speak about a piece, and I was playing a solo piece from memory.  However, it went fantastic (overall) and I feel SO great for having risen to the challenge.
I learned that I really love to be a comedian.  My talk was full of jokes, primarily off the cuff.  I don't know if it was any good, but people did laugh, and honestly, I love the feeling of a room full of people laughing at me.  Wait, did that come out wrong?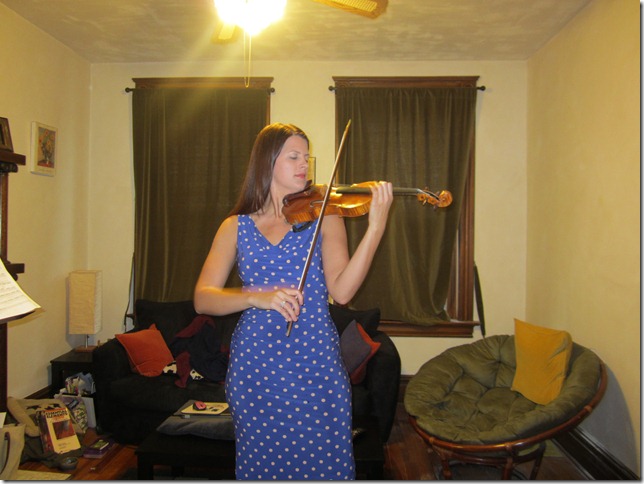 Warming up at home.  My neck muscle looks pretty strained…I need to think about that.  Isn't the dress awesome though?  I can't wait to wear it again.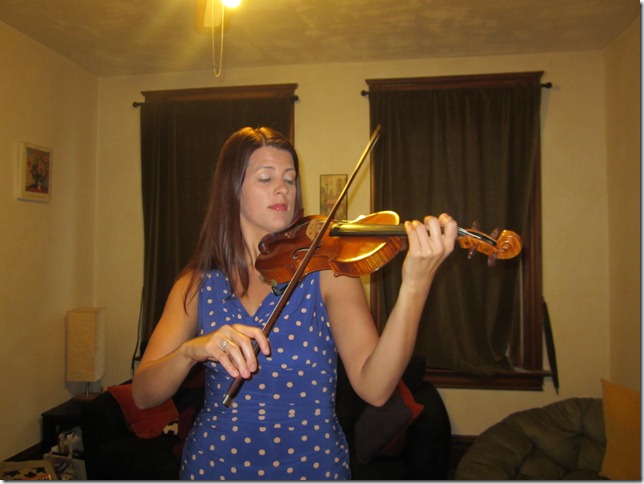 My trick was to write the music on the inside of my eyelids.  That way I didn't actually have to have it memorized.
My friend April took a couple pictures during the performance: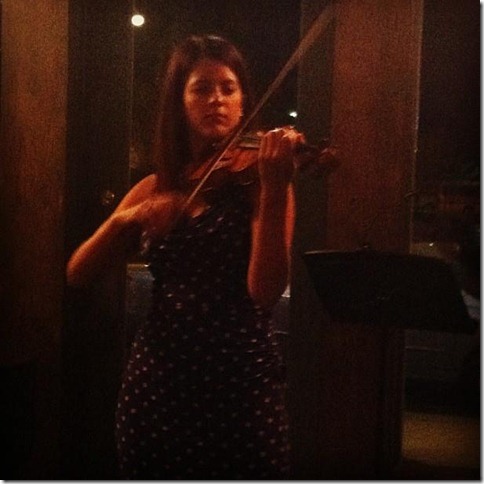 This is during the Prokofiev Solo Sonata (also for Unison Violins.  Think about that.  In fact, I suggested to the audience they imagine another dozen violinists playing along with me, clones of myself.)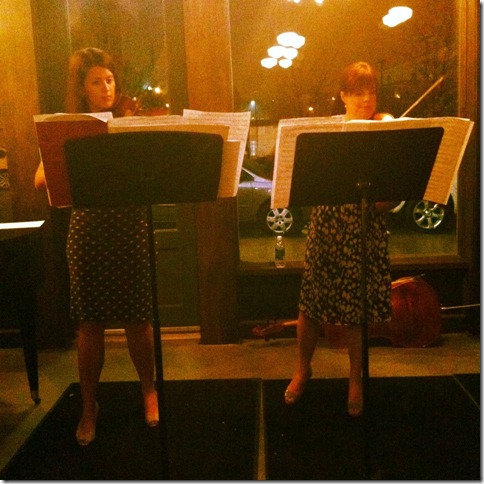 Me and Laura during the Martinu Duo.  We had very similar shoes (I saw her wearing hers and I was inspired to buy a pair of my own.)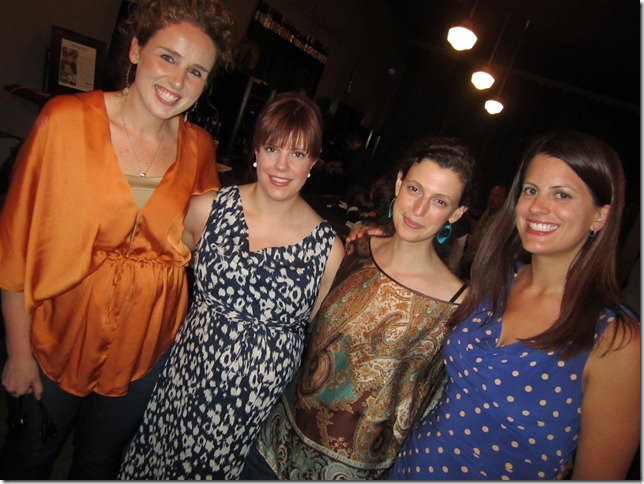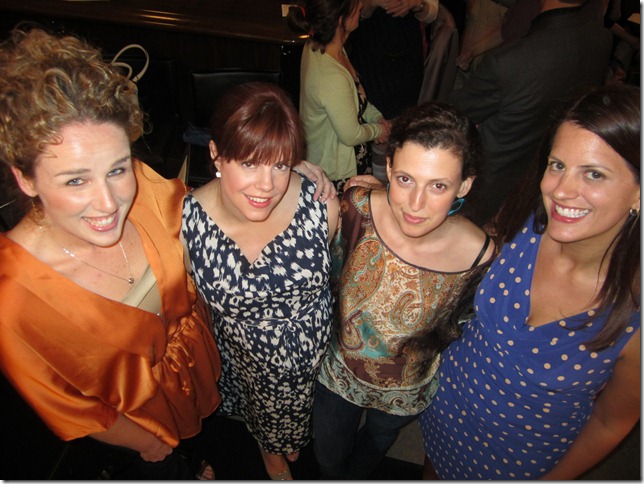 Jen, Laura, Valentina, and me.  Doesn't everybody look gorgeous??
All in all, it was a great evening.  We had a good crowd (shout out to Suzanne and Michelle for coming out!) and I hope people come back to our future concerts. 
Next Chamber Project St Louis concert is on April 13 at the Chapel.  Lots of good stuff, including Brahms Clarinet Quintet and a repeat of the Martinu, but with a different violist since Laura will be due around then—it'll be with my husband Chris.  Mark your calendars!