Sunday is the three month mark until our wedding!
Today we had a big tasting and planning meeting at our venue, Moulin Events.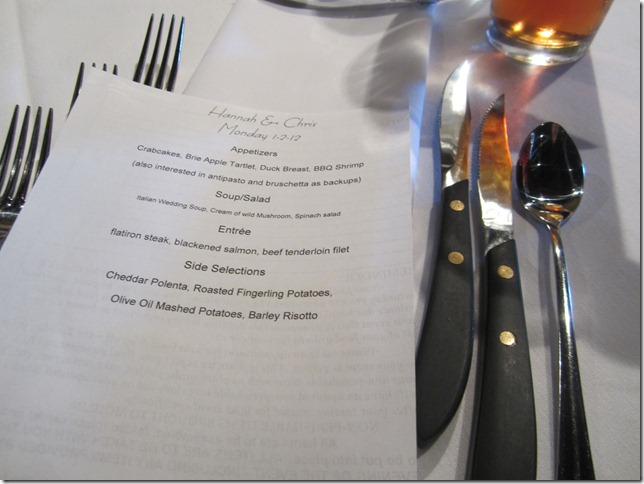 Absolutely the quality of paper we want for the menus.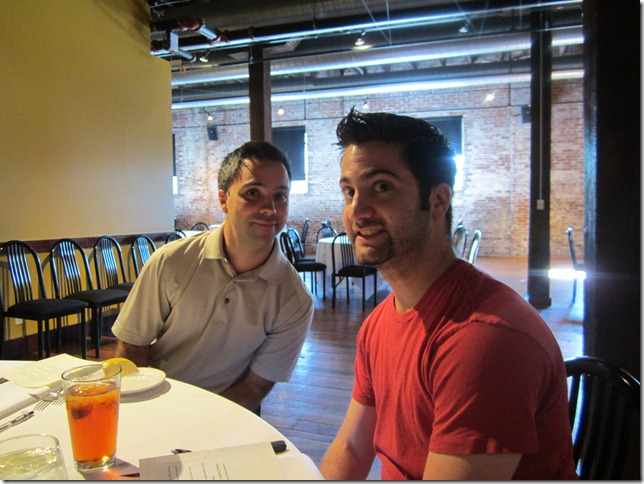 Chris was super excited (as usual) when I whipped out the pink camera.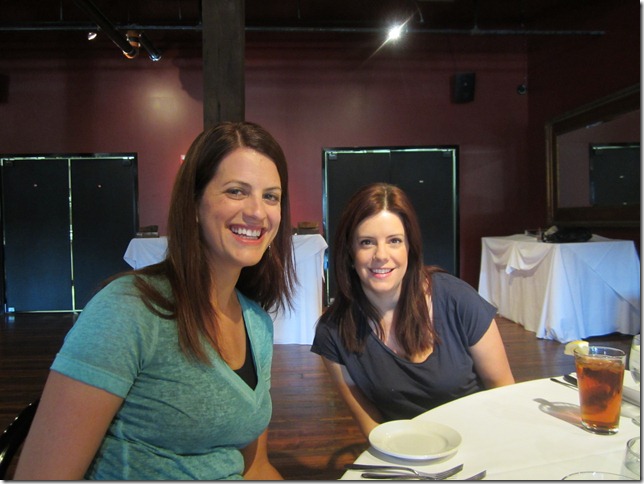 They asked if we were sisters!  (We're not.)  Also, that was the BEST photo of me from today.  All others are worse.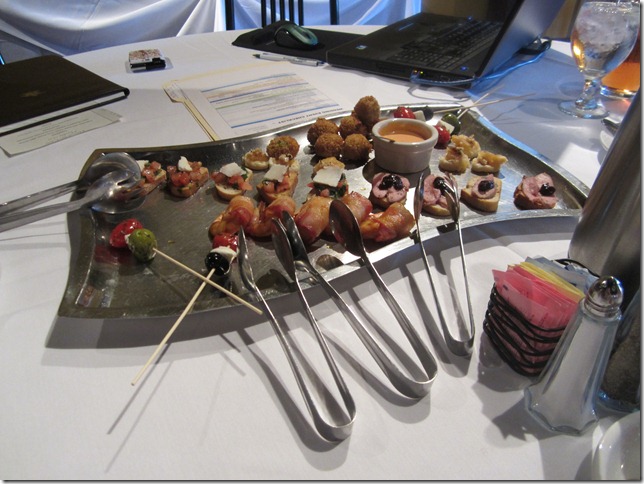 Some appetizers that will be passed.  We enjoyed all of them but sadly had to narrow it down to three.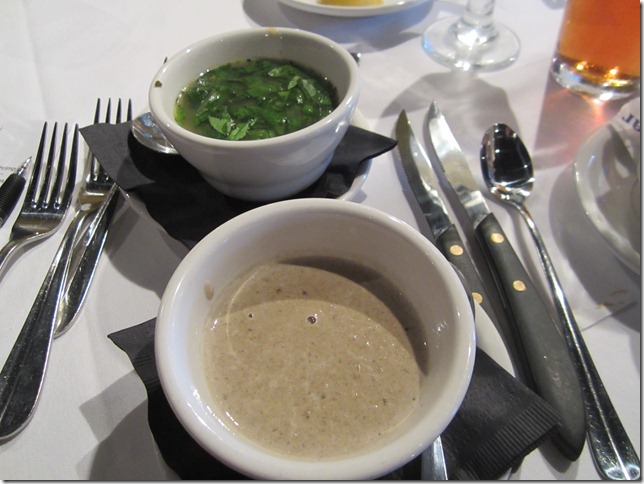 Some soup options…I love soup!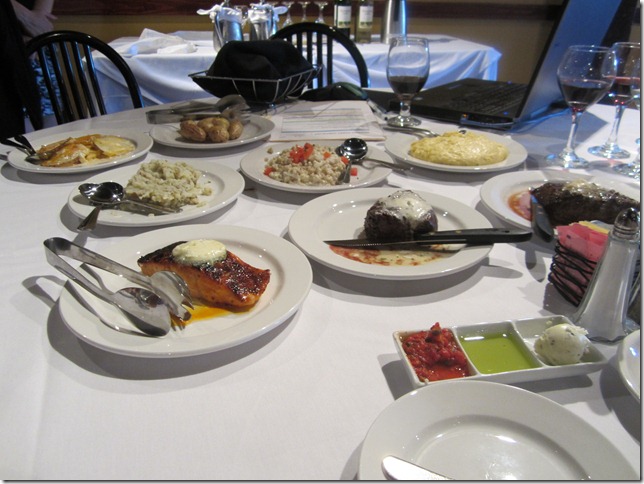 Entree and side dish choices.  Just a note:  cheddar polenta and cheese grits are surprisingly similar.
In any case, we were absolutely stuffed after the tasting.  We barely made a dent in the side dishes.  Everything was delicious, and it was a challenge to pare it down. 
After the tasting, Dave and Laura left and then we spent a couple hours going over room setups, timeline, and decor options.  It really feels like this is coming together! 
We still have a lot to do—but now we know what the food will be.  And the invitations go out tomorrow.  (Mom, so check your mailbox on Monday then, okay?)