Chris and I took a quick trip to New York (Long Island and the Bronx) to attend his cousin's wedding over the weekend.  Traveling is exhausting, especially the sort of traveling where you get to your hotel at 1:00 am, the toilet doesn't flush, the heat doesn't turn off, and you have to wake up at 5:30 am to catch your return flight home.  And you tossed and turned for most of those 4 hours due to having eaten SO much at the wedding.
So I count that as 2 to 3 hours of sleep.  Then 2 hours of sleep on the airplane, followed by a GLORIOUS 3 hour nap.  Now I am trying to psych myself up for a short run before rehearsal.  I suppose I could always just make it a walk if I'm not feeling the run.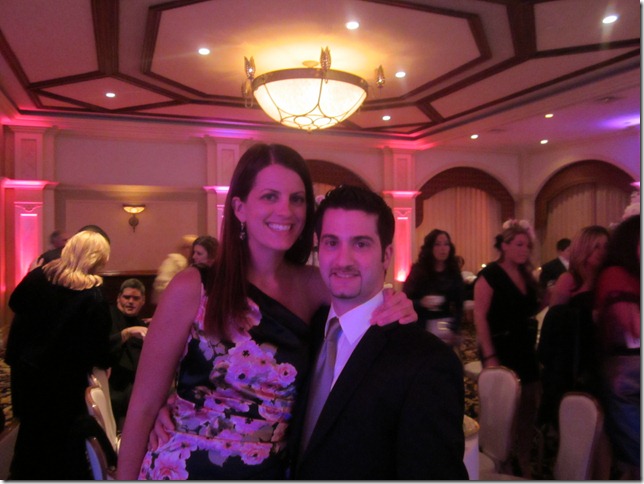 The bride was beautiful, the food was delicious and ridiculously plentiful, and all in all it was a wonderful time!  I'll share more later this week, after I recover a bit more!  We got some ideas for our own wedding, of course, and it made us really excited for January 2!
Remember, the bake sale is going on RIGHT now over at Running Ricig's blog.  All proceeds go to charity.
Don't forget to read my "30 days of Thanksgiving" post if you haven't.  You too can make it a thankful November.  Or send out Thanksgiving cards :) 
Favorite question I got asked over the weekend (several times):  Why are you getting married in January? 
Um…because that's the best time for us?  Believe it or not, having a wedding in the spring (the general suggestion) would not work as well for our schedules.  Grr.