We were invited to an Oktoberfest Party on Sunday night.  I wanted to bring something  in the Oktoberfest spirit to eat, but couldn't think of anything other than sauerkraut, sausage, or bratwurst.  Naturally I turned to the "google" for help.  I found a delicious looking "Apple Kuchen" recipe.  Basically it's a cake with apples on top, but was delicious (and very German)!  The crust turned out a bit hard and stuck to the bottom, but I brought home an empty pan, which is always a good sign.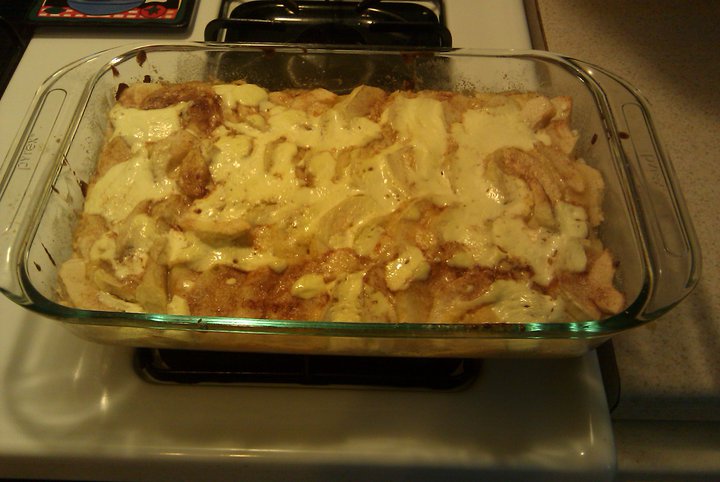 Ingredients
1 (18.25 ounce) package yellow cake mix
1/4 cup margarine, softened
1/2 cup flaked coconut
4 large Granny Smith apples
1/2 cup white sugar
1 teaspoon ground cinnamon
1 cup sour cream
1 egg
Directions
Preheat oven to 350 degrees F (175 degrees C). Grease and flour a 9×13 inch pan. Peel, core, and cut each apple into 8 wedges. Set aside.
In a medium bowl, combine the cake mix, coconut and margarine until crumbly. Pat mixture lightly into prepared pan, building up the edges slightly to form a crust. Arrange the apple wedges on top.
Mix together the cinnamon and sugar and sprinkle over the apples and the cake mixture. In a small bowl, whisk together the egg and sour cream. Drizzle over the top of the cake.
Bake in the preheated oven for 35 minutes, or until the edges of the cake are golden and the apples are tender.