Aren't Sunday nights just the worst? A (hopefully) fun weekend behind you, a busy and stressful work week ahead of you…and for some of us writing here, a concert to go play before the night is gone…
Funny pictures help, right?
Oh, and here's something I'm disgustingly, oddly proud of: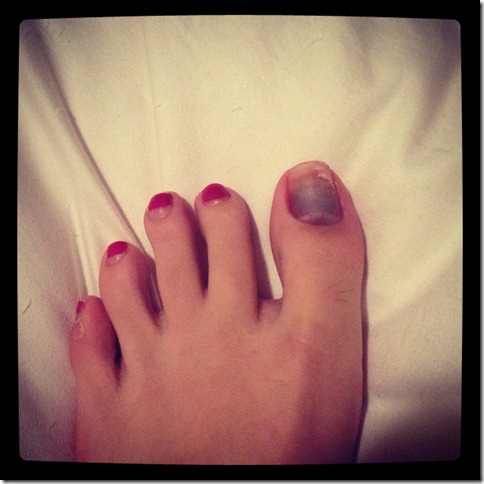 While I was trimming my toenails I noticed a hint of black under the polish on my big toe, so I removed the polish to take a look. Gross, right? I presume this is still leftover from the Skippo?