I asked my friend Vanessa if she wanted to get dinner tonight and she suggested Bogart's.  I LOVE this place.  In fact, the cashier even recognized me and asked me "you come here pretty often, right?"  I had to admit, I guess I do, at least lately.  I'm obsessed with the sides more than the meat itself, as you might expect.  (For me, a meal is made by the sides, especially a meal such as Thanksgiving.)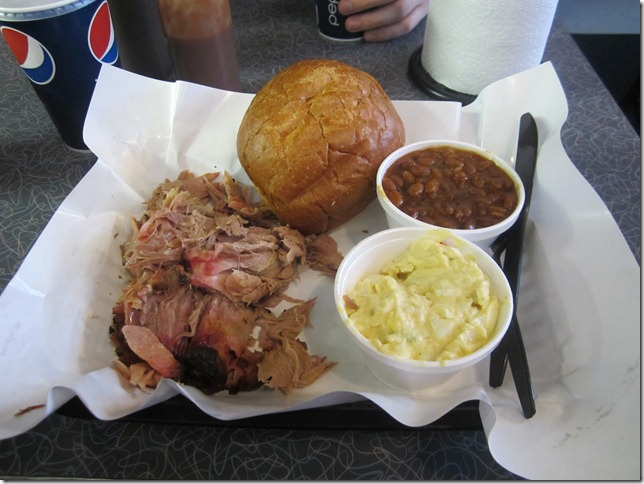 That potato salad and the beans are just simply amazing.  Friends coming into town for my wedding, I recommend you visit Bogart's!
And yes, I ate ALL of that.  I wanted a big meal before the last half marathon of the year (for me).
I'm thankful today for delicious food and good friends 🙂 
Goal for tomorrow's race:  Stay calm and finish.  I did my fastest two weeks ago, this is just for fun.  I want to push myself, but I'm not going to be upset if I don't have a PR (personal record.)  Plus I need to work off all the pork I just ate.  Wish me luck!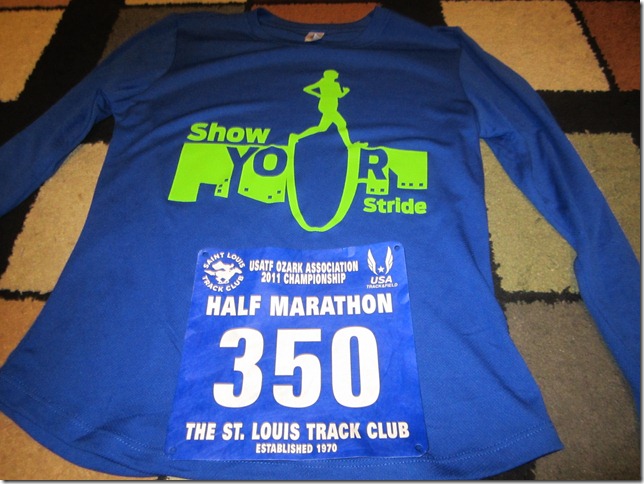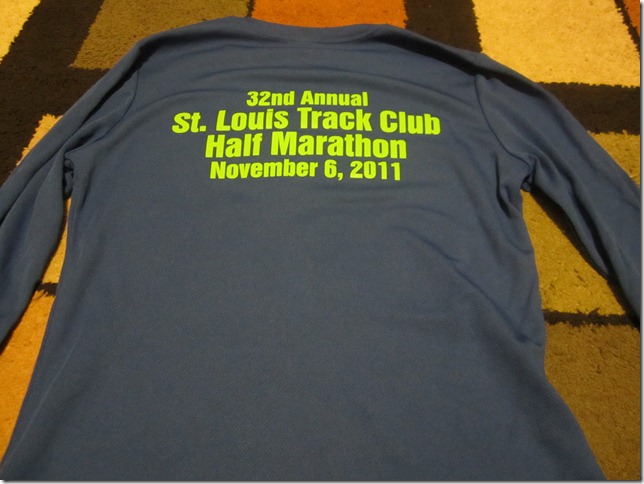 Not sure what happened to the color in the second picture, but I love the shirt!  I almost want to wear it as my top layer for tomorrow's race, but I probably won't.