Today is going to be all the fatness, all the time.  Most of these are from the summer and you've already seen them, but not all in one place.  Some at the end are from earlier, much earlier 🙂
It's fitting today since the cat both woke me up but then encouraged me to stay in bed.  (In between somebody else fed her and then went to work…so I was being super lazy. )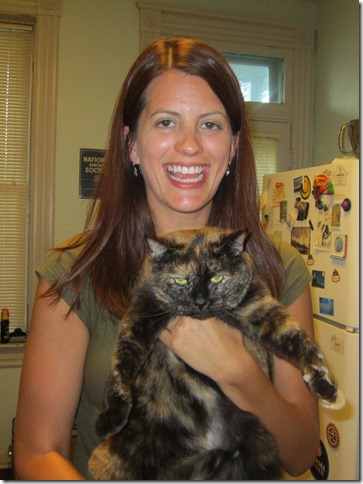 I LOVE having my picture taken!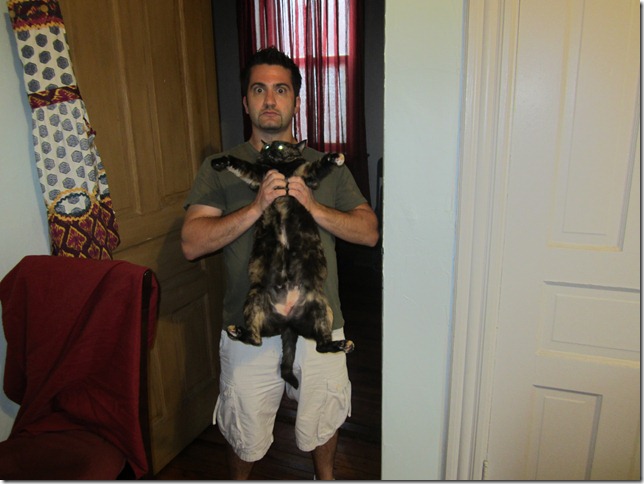 Chris also loves it.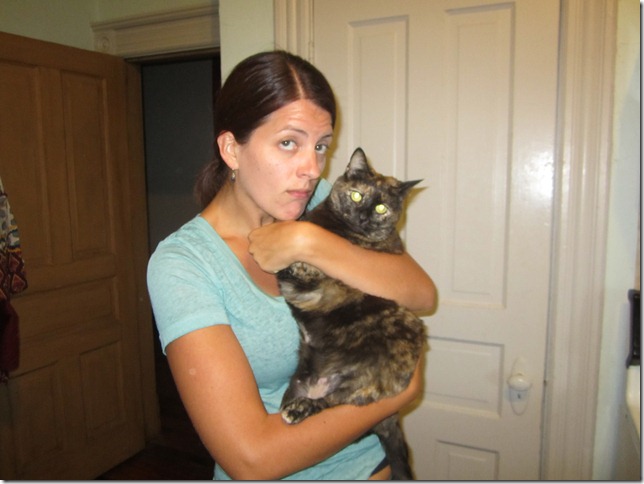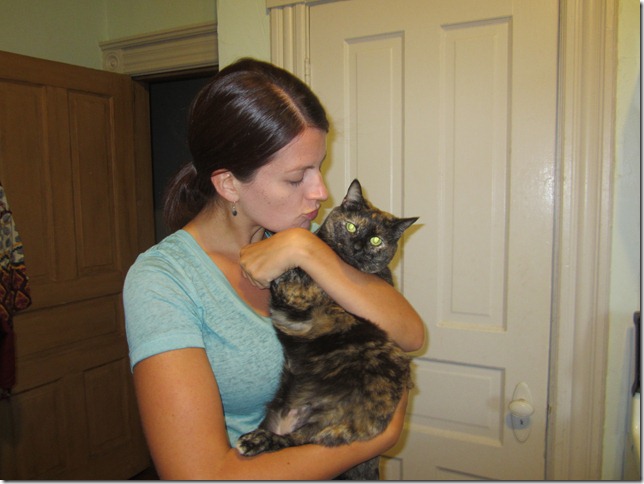 After you kiss a cat, they don't notice, and then you have fur on your lips.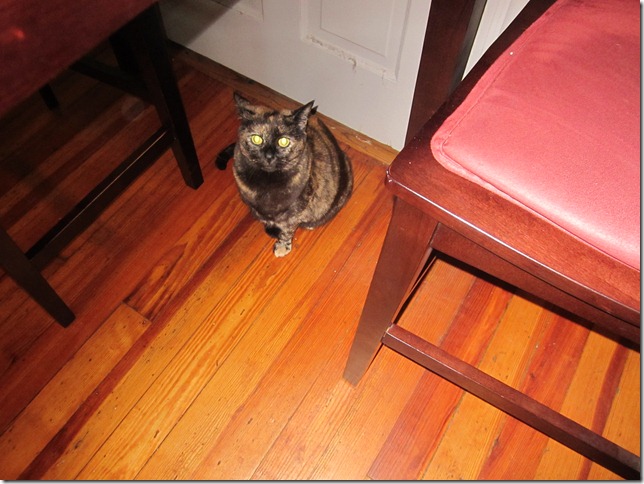 Is there food down here?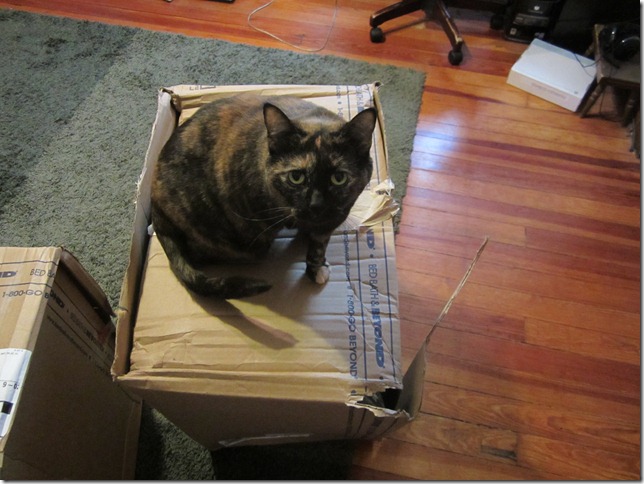 This box looks super sturdy!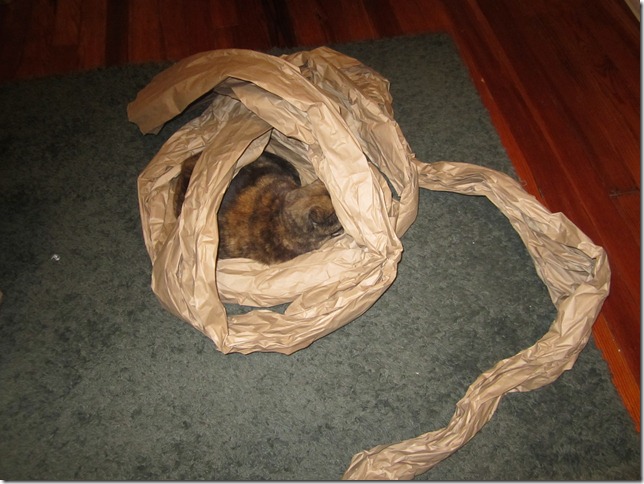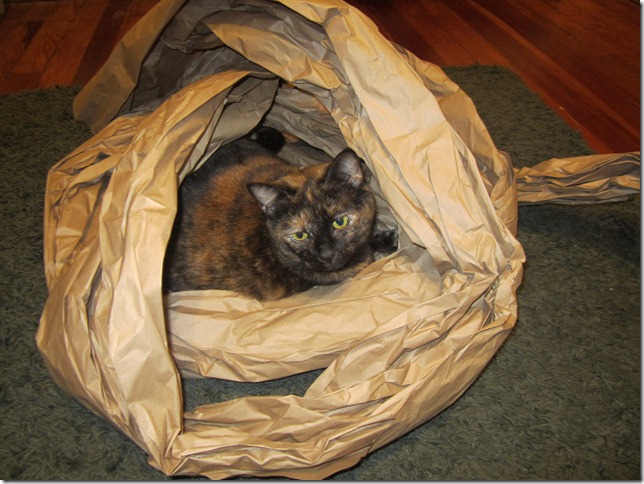 Is this a special place to hang out?  I love it!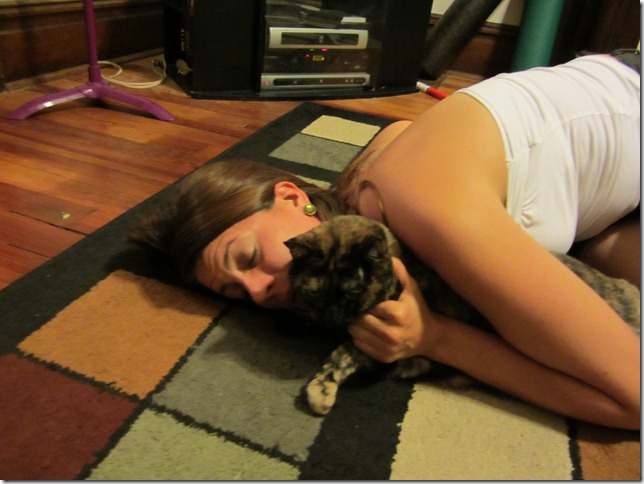 Sometimes it's hard to resist cuddling.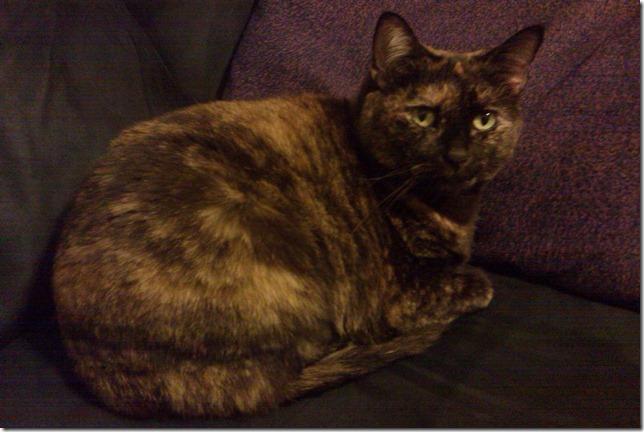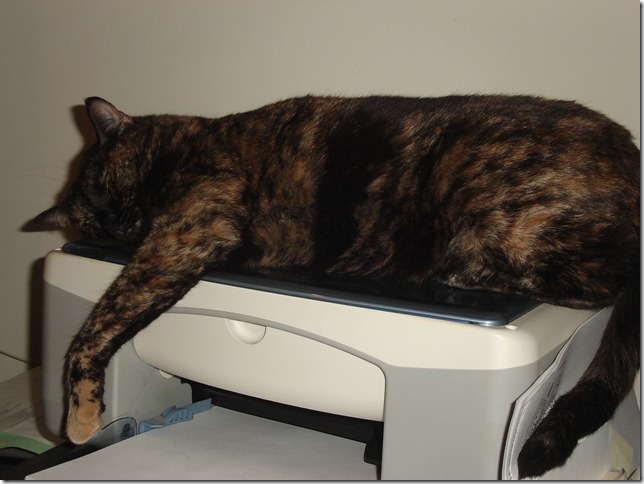 Printers are SO comfy to sleep on.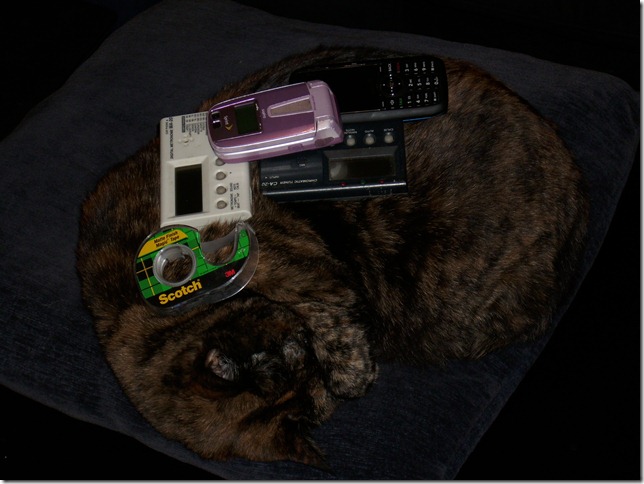 STUFF ON MY CAT!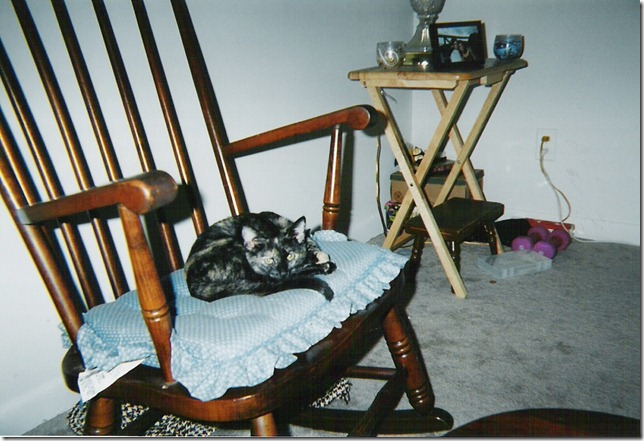 Hannah still has this chair but it's not as roomy anymore.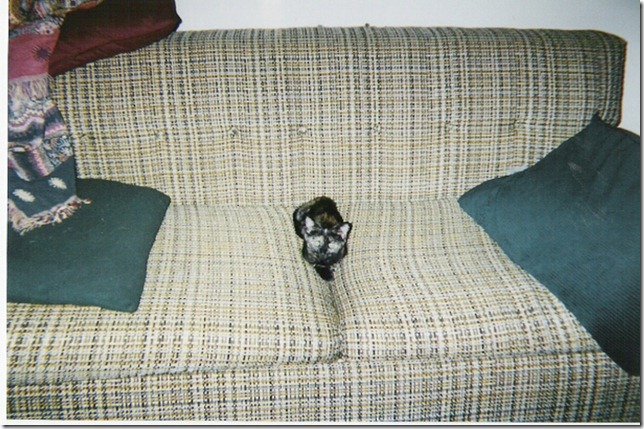 What?