I will be less anxious, hopefully, after Tuesday's election. So many things hang in the balance. Fingers crossed, everybody, and if you haven't been able to vote already, go vote on Tuesday! Everybody should make their voice heard. No, your one vote won't "make a difference" but collectively we all do. I always figure, whatever I do, that other people will too, which makes me feel like my actions and behavior are important and that they matter. If I do something, or if I don't do something, other people like me will do or not do the same.
We've had another quartet concert since I last spoke with you, I played two opera performances (fairly successful) and played with another chamber group at a retirement community. I've been busy! And then I got a bit of a cold, so I've been limping through this week and trying to take it easy and recover, and I'm getting there…or at least I'm still limping and haven't totally falling over (to continue that lame metaphor.)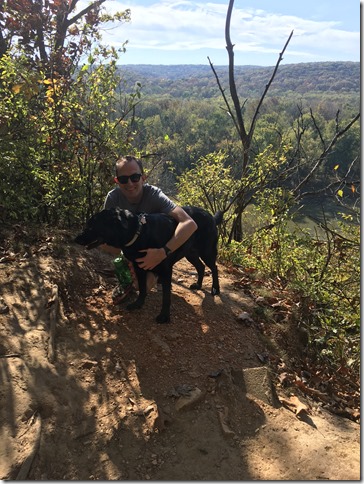 We got in a short hike at Castlewood over last weekend. It was basically summer weather, which is uncanny…but nice, I guess!
Halloween was fun. Louie and I went to our friends' house to pass out candy. We had a lot of visitors, and only a few adults trick-or-treating. I kid you not: one woman showed up with two bags and said she was trick-or-treating for "the babies" who were "sleeping" and shoved her bags in our face and said "gimme some candy." It was a bit like a hold-up, honestly, but all she got was some candy, so it wasn't a super successful hold-up from her end.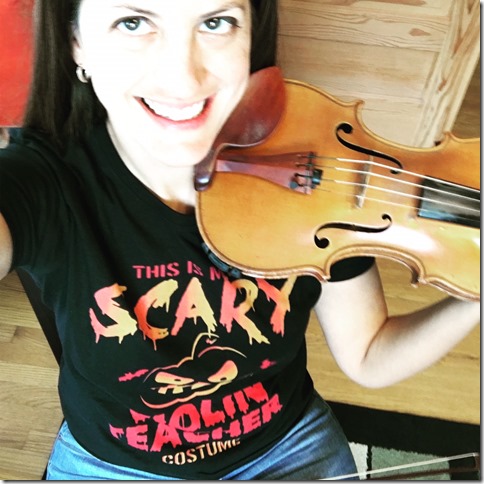 I got the trophies for the Arch Cup! Several of my students participated and those that received a Superior Plus get a trophy.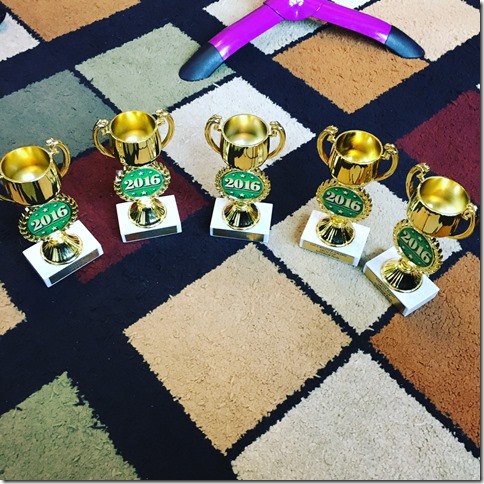 So far the students have been really excited. The trophies are bigger and shinier than I thought they would be!
Go vote! (Unless you already have, in which case, don't vote again.)