Small complaint: as you recall (I presume you remember everything I write here on the blog) I recently got a new computer and Windows 8 is basically working out okay for me but I'm still having issues making the pictures move easily from my computer into Windows Live Writer. Before I used to be able simply copy/paste and now the best I can do is drag from the folder into this program while hoping I don't accidentally click it so it opens into the darned Photos app. I'm a little frustrated, because um, I'm trying to work here. (This is my biggest complaint about Windows 8—it seems geared towards "play" rather than "work" and I have my iPhone for "play" already—I use my laptop for doing actual work on occasion, and don't WANT an app for everything…but I digress…and yes, I'm using Classic Shell to make it seem like Windows 7 the best I can.)
(Unrelated picture that I found somewhere that made me laugh.)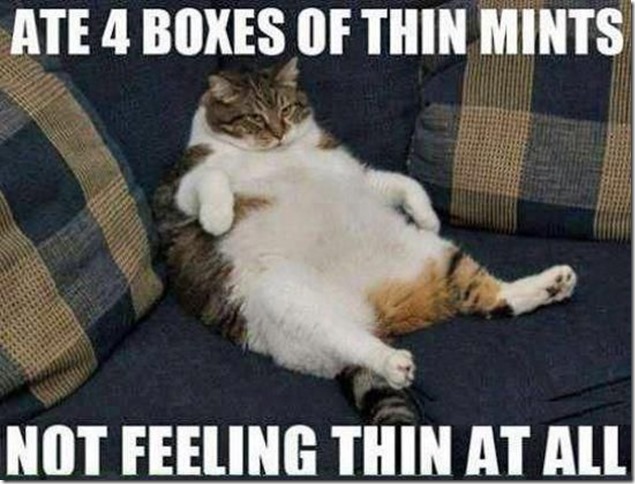 Now for the real fun:
Today I wanted to feature a reader submission. Margaret, who blogs at Balancing Meanderings sent a great collection of photos of her cat, Imogene. I hope you enjoy! (Captions also by Margaret 🙂 )
Imogene loves sitting in the sunshine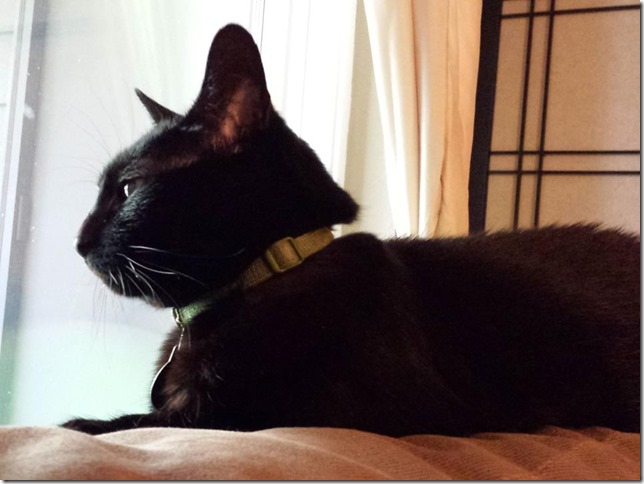 and by the heater (does it get any more blissed out than that?).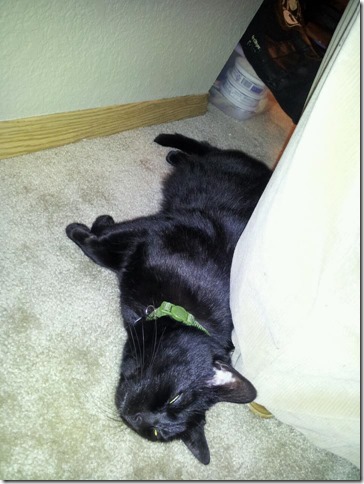 She has a pretty serious cardboard fetish: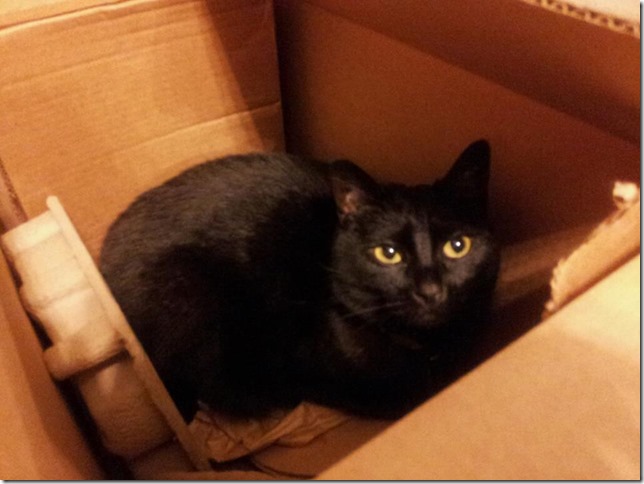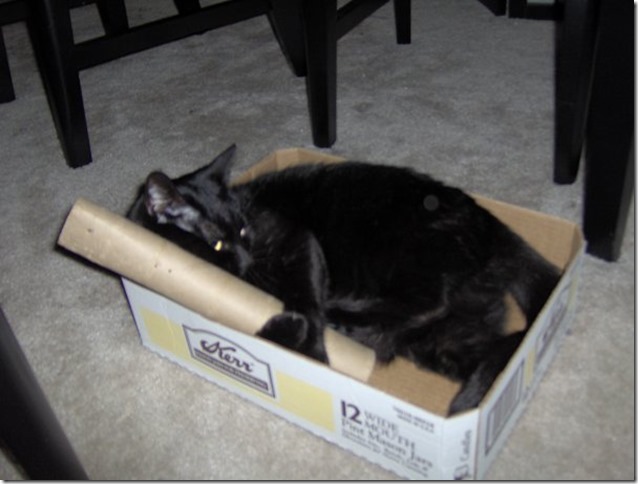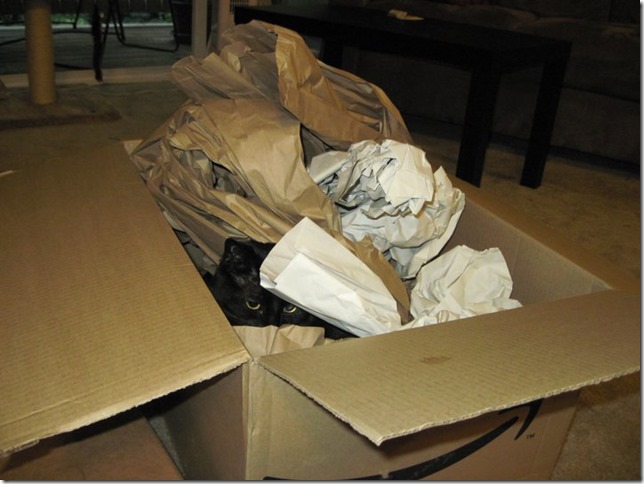 She also likes watching TV – her favorites shows are usually dramedies (the below pics are watching Gilmore Girls and One Tree Hill).
Thanks for your submission, Margaret! I especially love the picture by the heater. Remember dear readers, you can email me your pictures at any time for the chance for YOUR cat to become internet famous. Hannahviolin at gmail.com!