Just an update post–the last 🙁 from our cruise vacation in August.  I got the waterproof camera photos back so I wanted to post a few here.
The first few are from our jet ski tour in the Cayman Islands.  We went to Stingray City, which is not a real city–it's a place where the water is very shallow and tons of stingrays hang around.  With the help of the guide, we were able to pick them up, hold them, and "kiss" them, which is supposed to be seven years of good luck!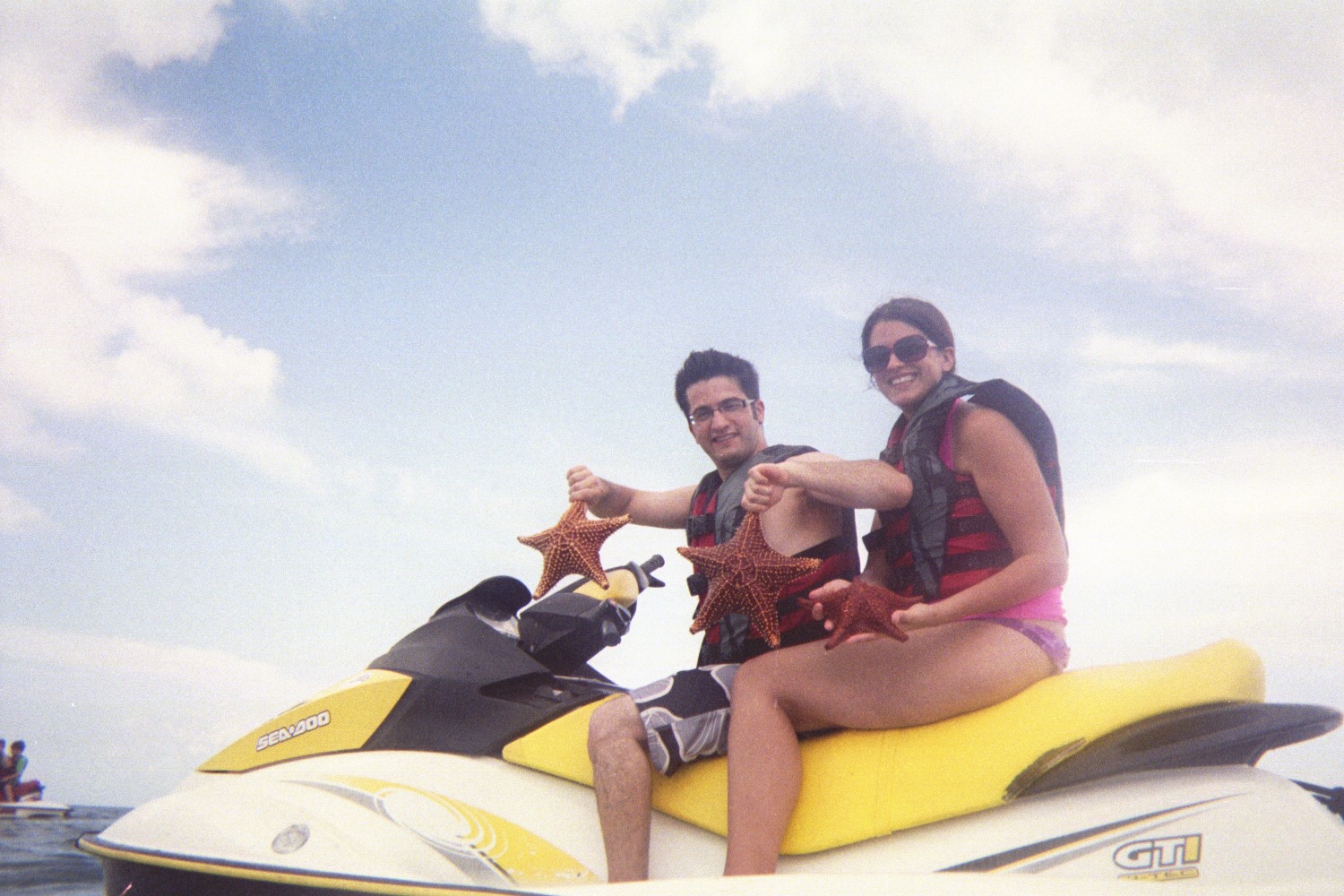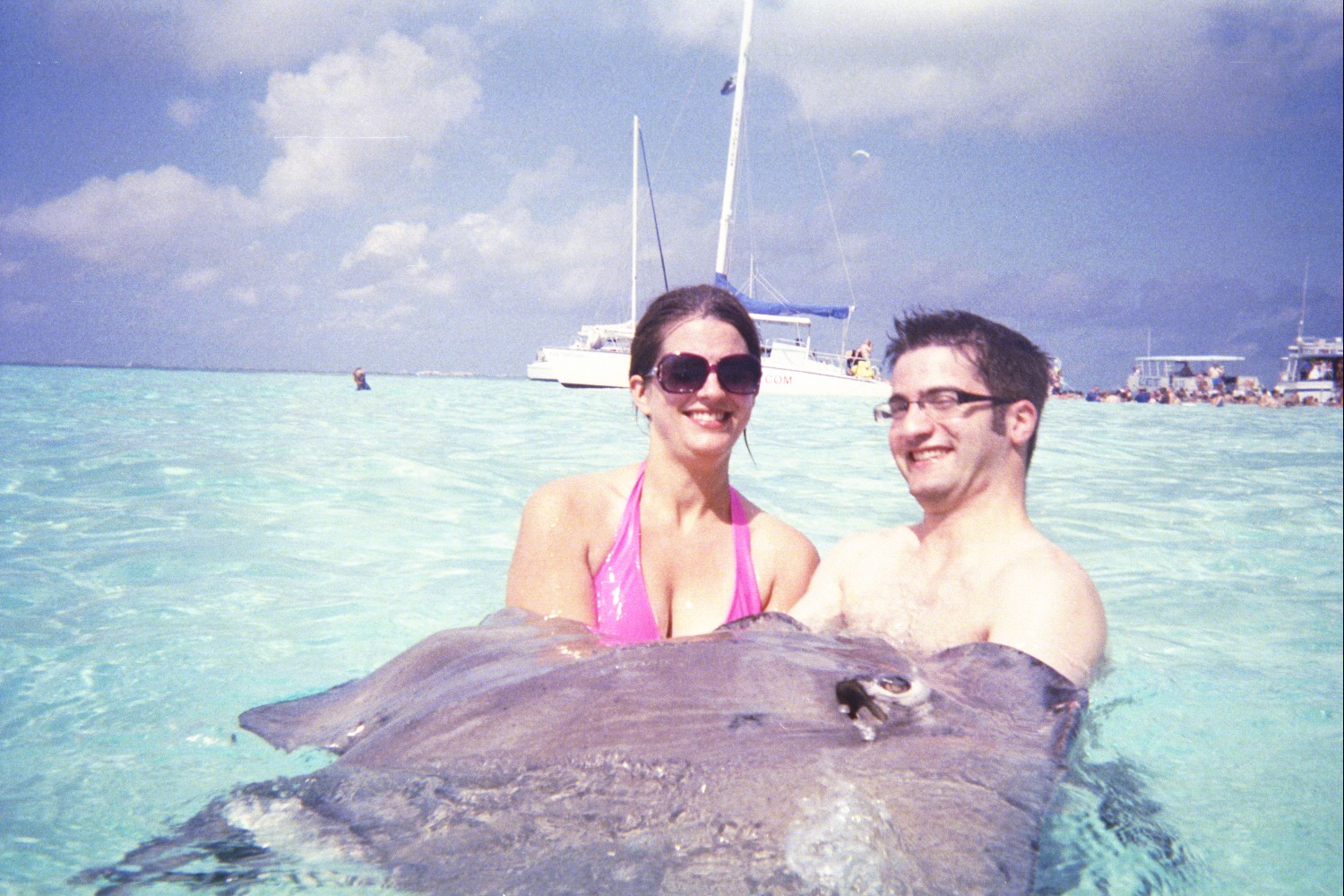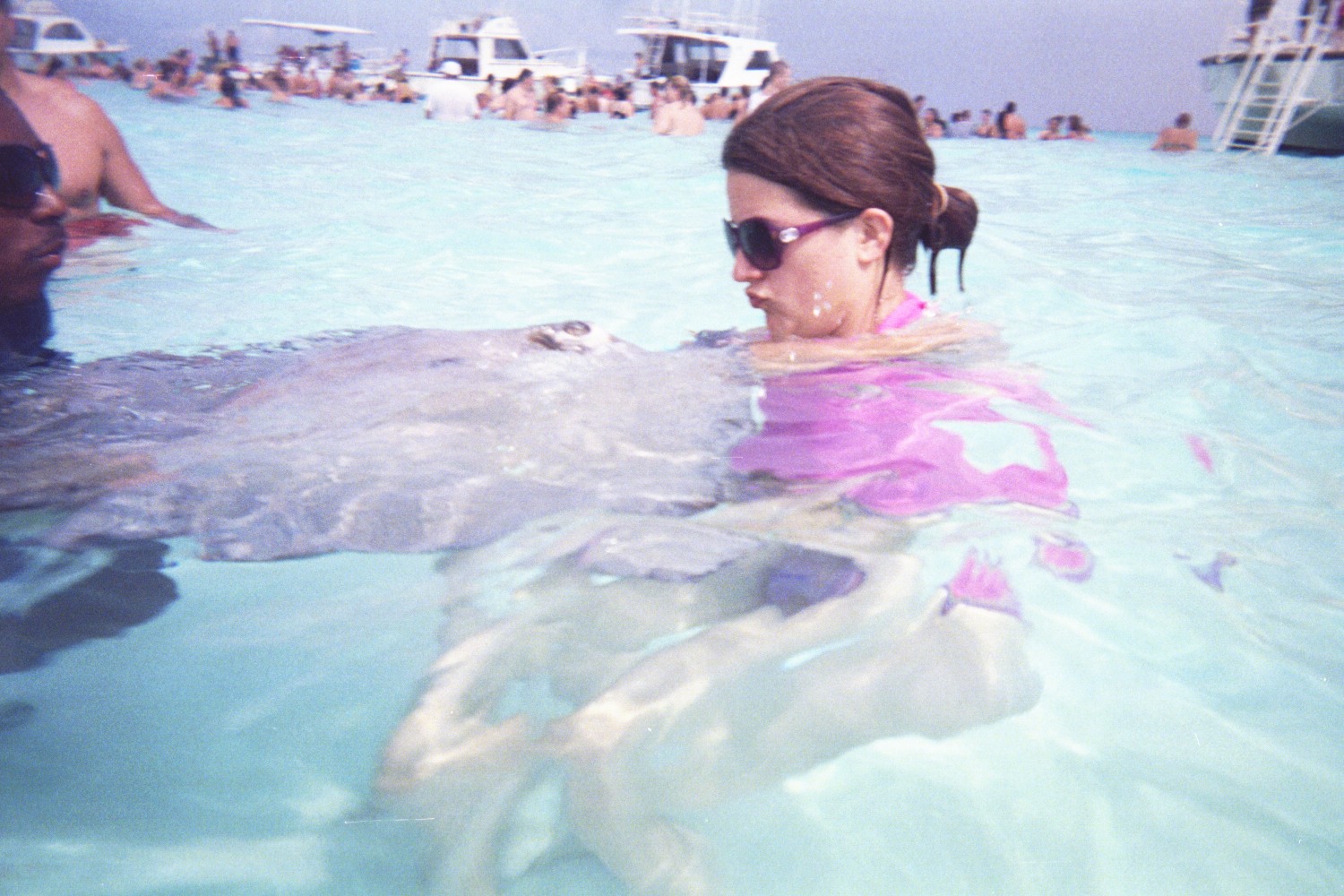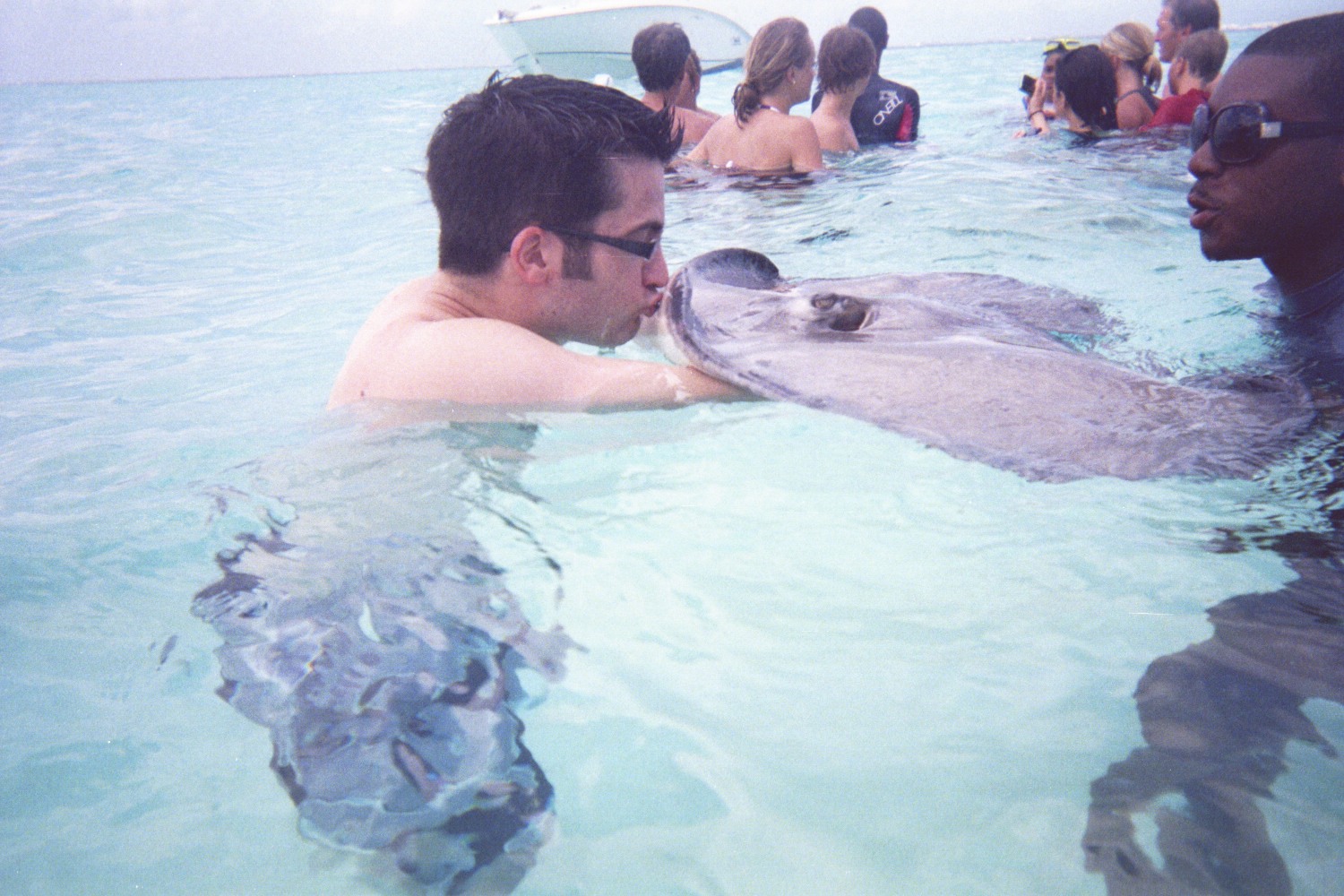 The next few pictures are from our day in Cozumel, Mexico.  We went parasailing and spent the day at Nachi Cocum beach club.  I still dream about this day!  It was so beautiful, and the parasailing was fun UNTIL I started to get really nauseous.  Oops.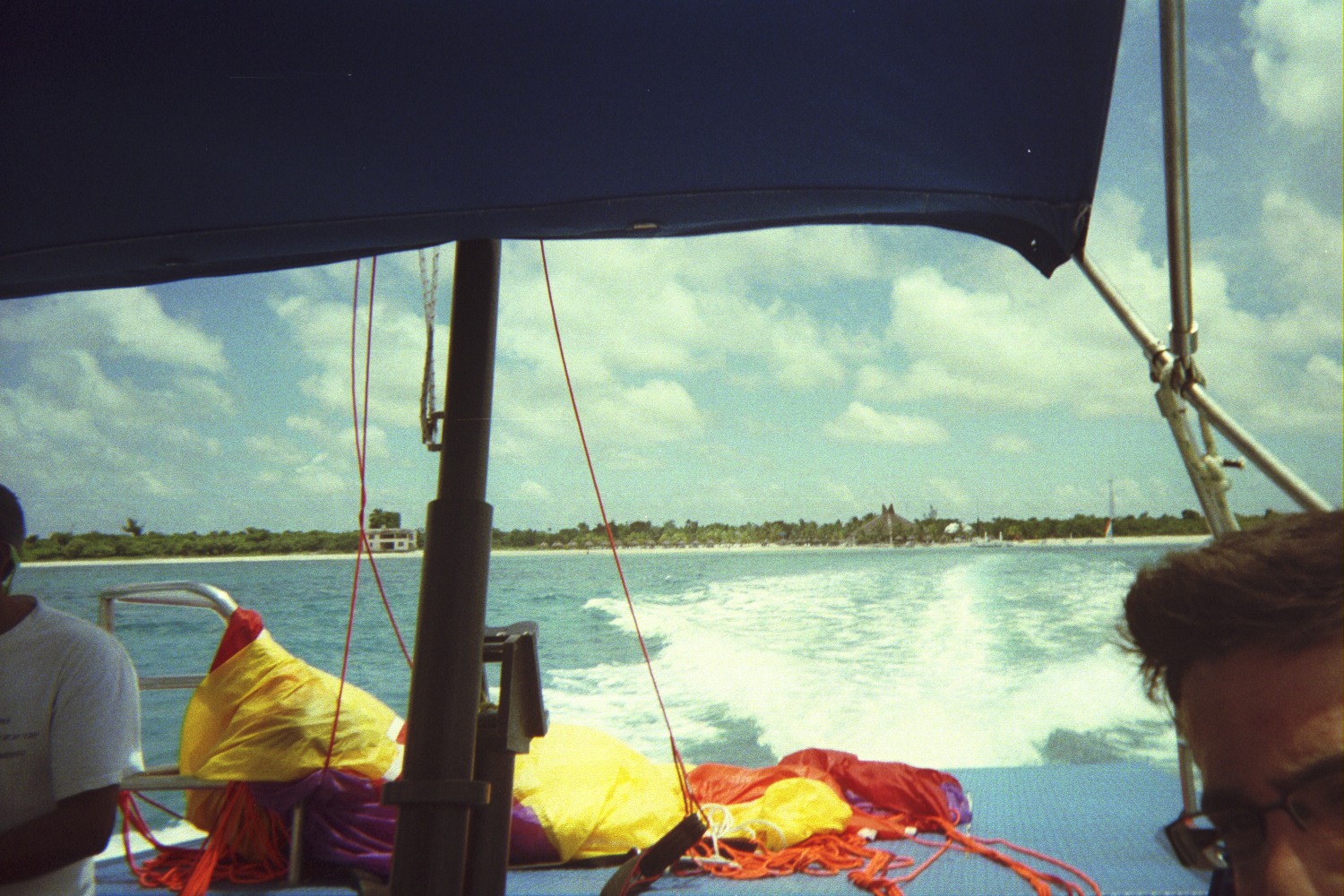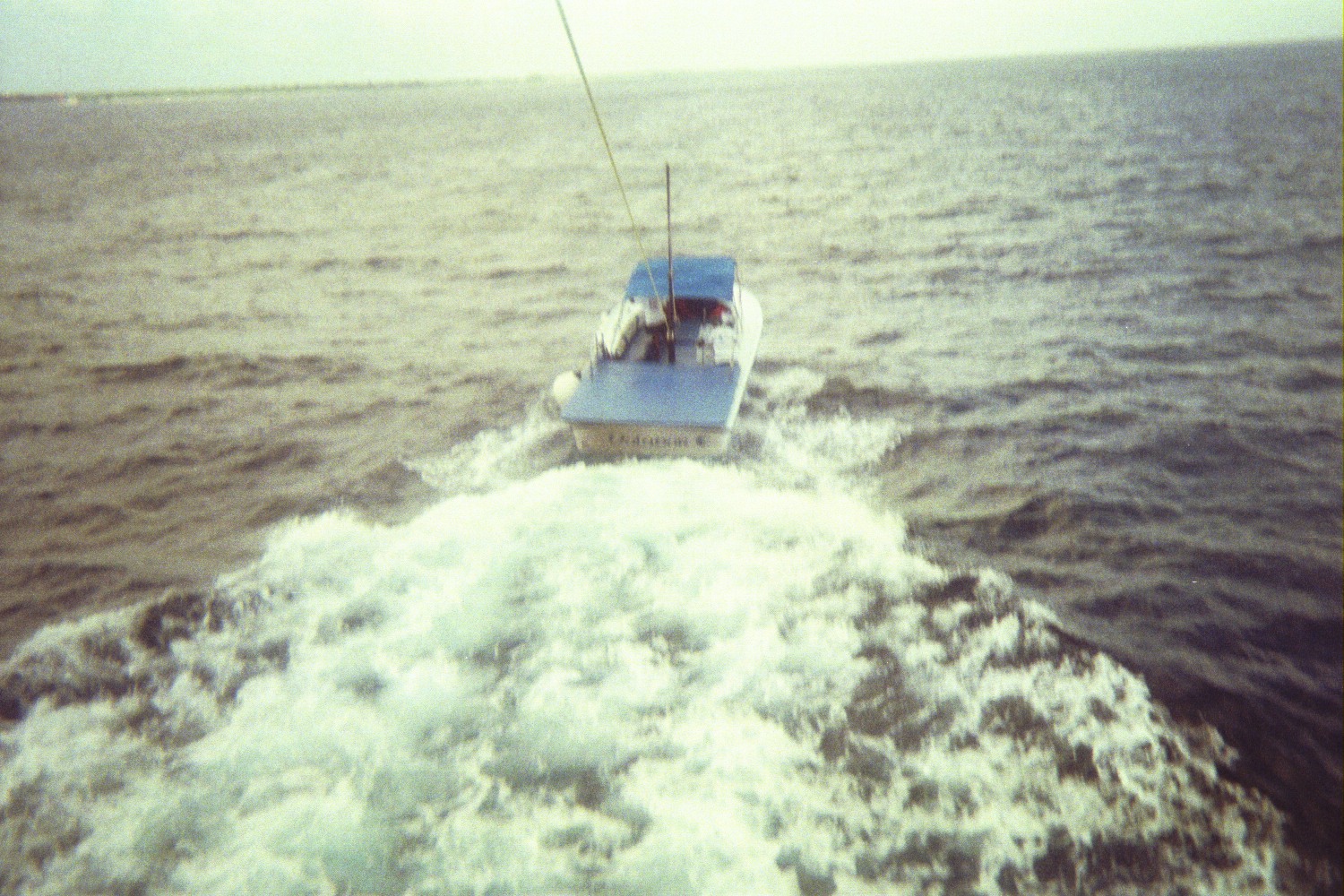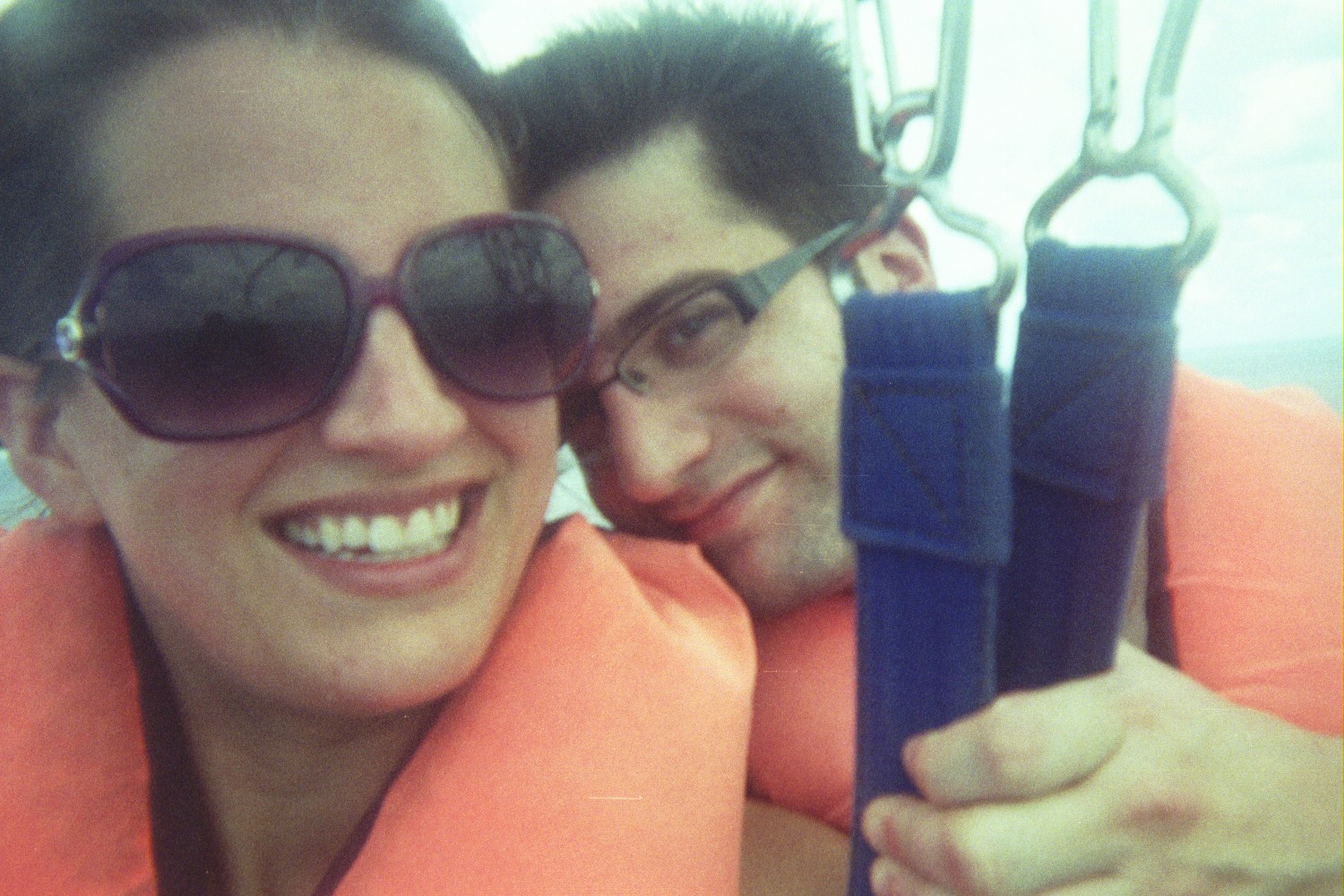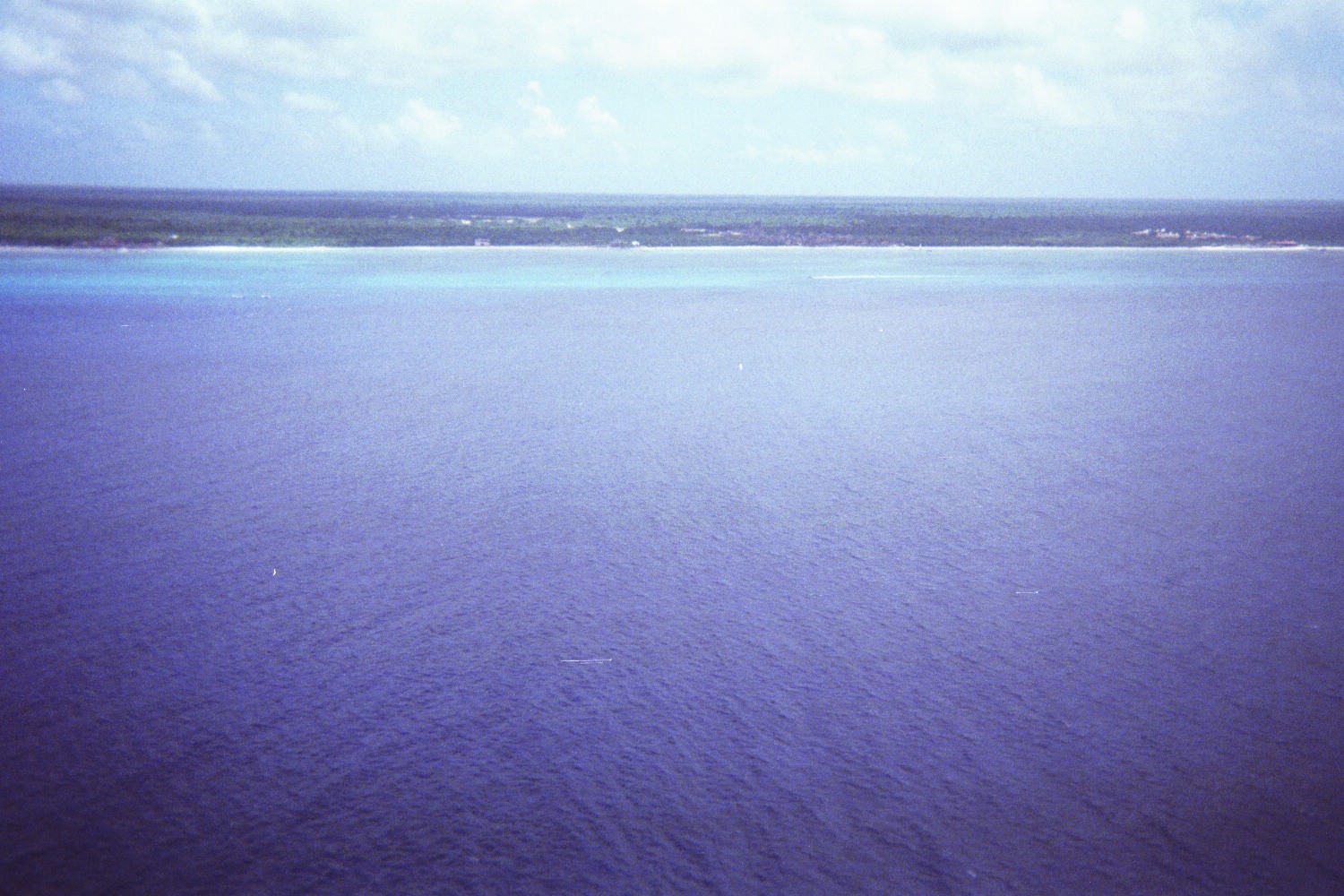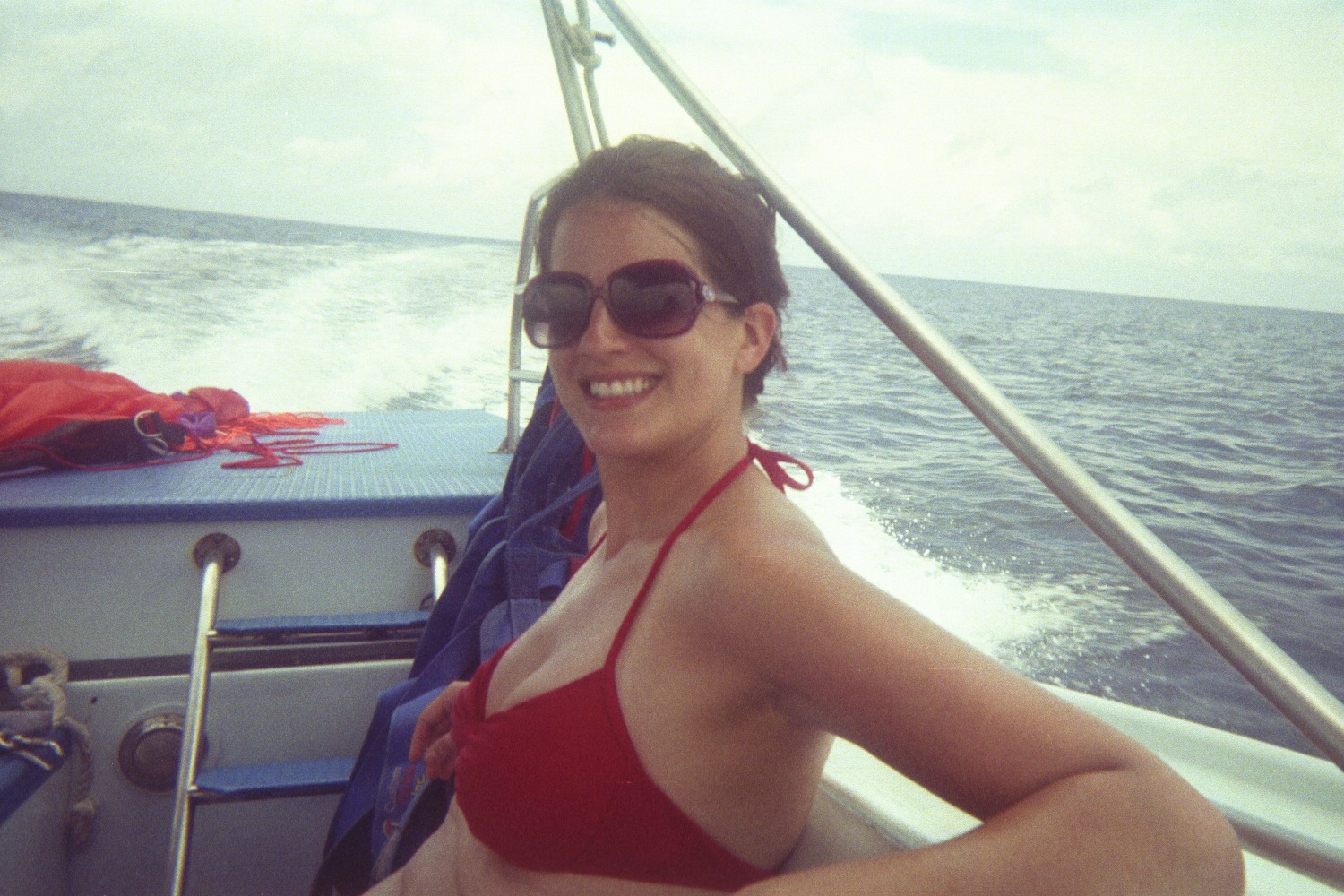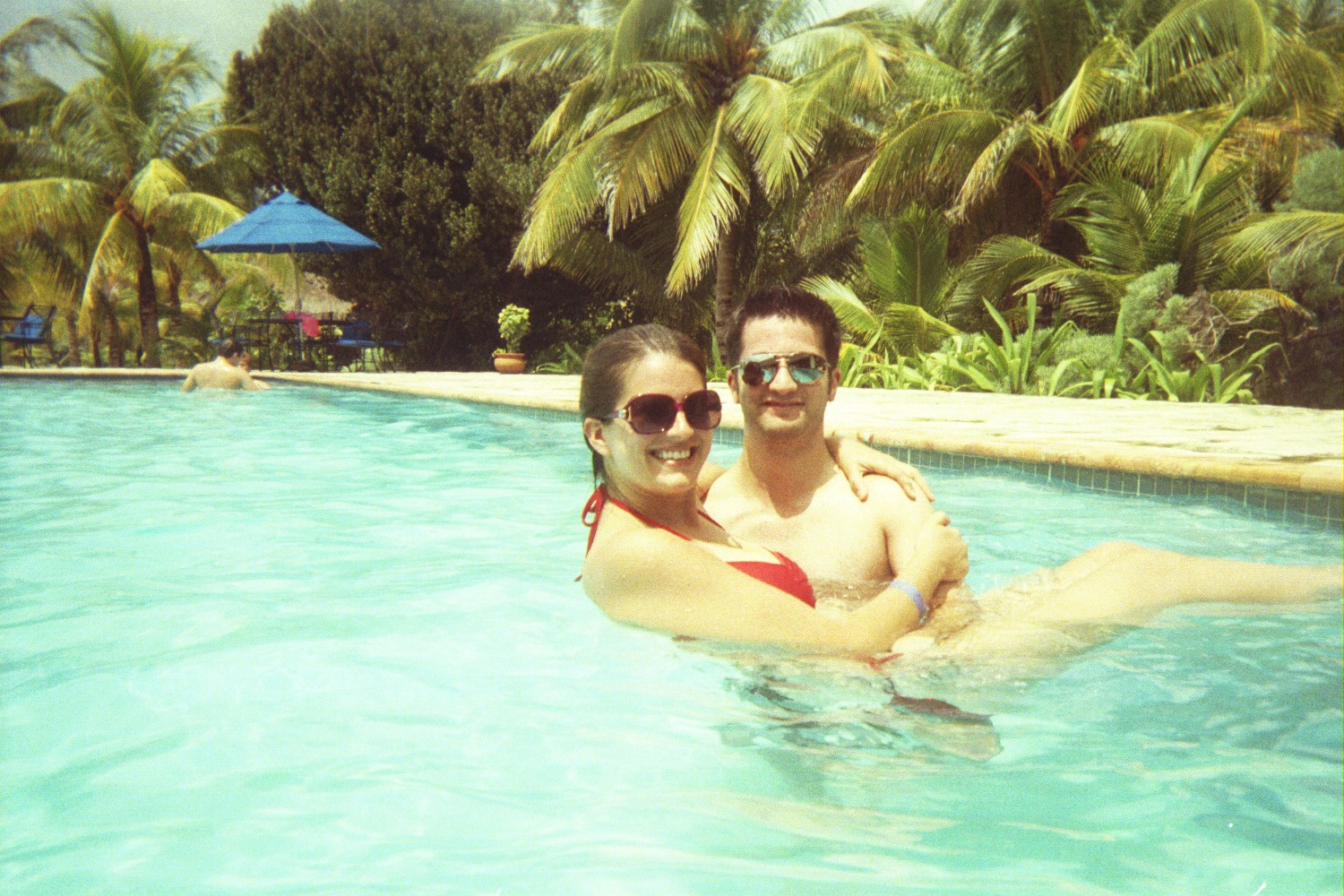 There you go.  That's the last of the photos I wanted to show off from our Excellent Cruise Vacation of 2010.  If you just happened upon this post I encourage you to look for my other posts of the cruise (Carnival Legend) from August.  If you've been following along the whole time, I hope you enjoyed it!