My cookie exchange party last night was a huge success.  Everybody brought great stuff—from chocolate chip cookies, to molasses cookies, to lemon bars, toffee, and fancy cookies with apricots or rosemary or tequila in them!  My friends are pretty awesome.
Today I'm going to share the recipe I used, which makes a cookie I call Coconut Lime Sugar Cookies.  They are unique and delicious!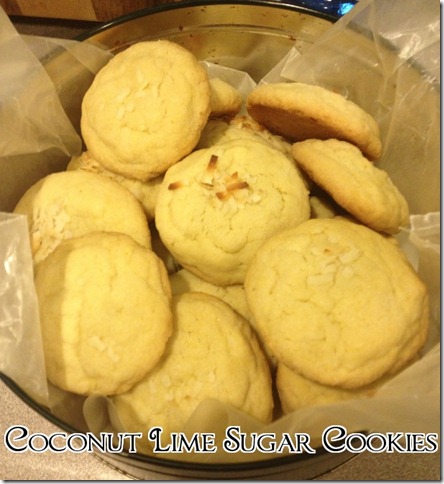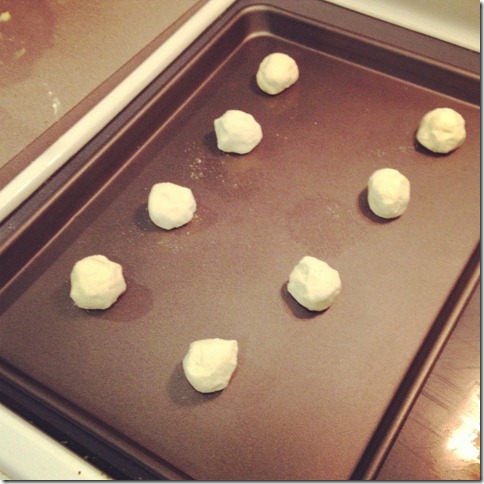 Coconut Lime Sugar Cookies (From My Baking Addiction):
Ingredients:
2 3/4 cups all-purpose flour
1 teaspoon baking soda
1/2 teaspoon baking powder
1/2 teaspoon salt
1 cup butter, softened
1 1/2 cups white sugar
1 egg
1/2 teaspoon vanilla extract
Zest of one large lime, finely minced
3 tbsp lime juice
½ cup unsweetened toasted coconut (I used sweetened coconut as that's all I could find.)
1/2 cup sugar for rolling cookies
Directions:
1. Preheat oven to 350 degrees.
2. Stir together the flour, baking soda, baking powder and salt in a small bowl. Set aside.
3. Using a mixer, beat together the butter and sugar until smooth and very fluffy.
4. Beat in egg, vanilla extract, lime juice and lime zest.
5. Gradually blend in the dry ingredients and the coconut.
6. Roll rounded teaspoonfuls of dough into balls, and roll in sugar. Place on cookie sheets about 1 1/2 inches apart. (I also added some coconut on top)
7. Bake 8 to 10 minutes in the preheated oven, or until lightly browned. (I found it took 12 to 13 minutes, so pay attention to the first batch to figure it out!  I imagine it depends on the actual size of your cookies.  Mine always seem to take longer than recipes say.)
8. Let stand on cookie sheet two minutes before removing to cool on wire racks.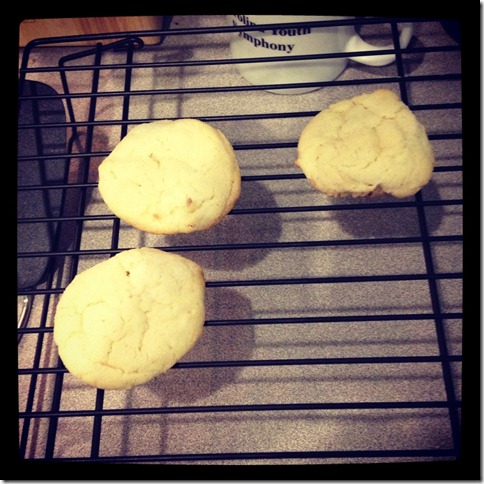 I doubled the batch and made about six dozen.  Make these.  They are easy and delicious.
Today is one of those days that isn't going as planned.  Poor Chris has been a little sick and that threw a lot of things off, and I haven't felt great…I may have eaten too many cookies last night.  Note to readers:  running after eating a ton of cookies, artichoke spinach dip, cheese, and eggnog the night before…is not great.  Another note to readers:  Caramel vodka with apple cider IS great.  Not for running no, but very tasty.  I'll tell you more about the party later, but I've got to get ready for work!