Local readers:  come see me play with Chamber Project St Louis this week!
"STRINGS ATTACHED"
Thursday, November 3 2011, 7:30pm
The Chapel: A sanctuary for the arts
$12/4 Purchase tickets online HERE. Includes two drinks.

Friday, November 4, 8:00pm
The Tavern of Fine Arts
suggested contribution: 10$
gratitude contribution: 20$ – includes food and drink gift
Attach your heart to beautiful sound.
Mozart, Roussel and Emmanuel.
I'm on the Mozart only, but the other two pieces should be wonderful also.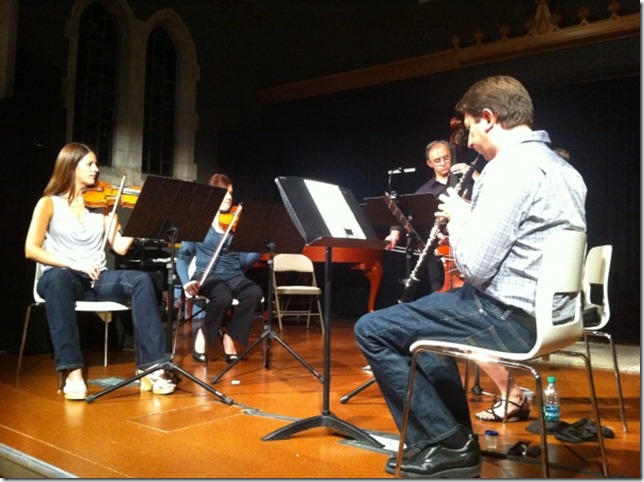 (source)
It's hard to believe that my Dad was in town for the last concert and since then he biked all the way to Phoenix and is now at home!
In any case, please come out, you'll have a good time.  We aim to make our concerts accessible for people who don't ordinarily go to concerts, so don't worry if you don't ordinarily attend chamber music concerts!
Also, I'll probably have one comp ticket…sooooo if anybody wants it…email me!
Day 1 of 30 days of Thanksgiving:
I'm thankful I have the opportunity to play with the awesome members of Chamber Project St Louis.  It's a privilege and an honor!
Today also marks the start of "Pile on the Miles."  Time to get back on track with my diet and exercise!