I haven't had a cookie all day.  I think I may have the shakes from withdrawal.
I decided I would make a mug of hot chocolate instead.  I got some chocolate peanut butter cocoa at Target a few weeks ago and tonight seemed like the perfect night to try it.  Does it beat a cookie?  Hmm…hard to say, but the hot chocolate is pretty awesome.  I think it's good I broke the cookie streak. 
Today:  THREE WEEKS until my wedding. 
It's been a busy day of wedding planning.  We met with our photographer (Sarah Crowder) today to discuss what pictures we wanted, who should be in them, timeline stuff and all that.  She's going to come take pictures of us all getting ready, and then all day long!  We had a nice lunch at Bridge—some delicious sweet and spicy cashews plus a Cuban sandwich for me (see, no cookies.)
After the meeting Chris and I did a bunch of other stuff for the wedding.  Those of you who have planned weddings know what I mean, but seriously, there are just so many details to cover!  We've been working with our officiant on the wording and order of our ceremony, and starting to put together the rough draft of the programs.  I ordered the guest book and pens (not a completely normal guest book) and I've been putting together the finishing touches on my wardrobe.  We're also planning our cruise excursions and figuring out if we need any clothes for the honeymoon (answer, yes, of course a few things!).  It's incredibly fun and exciting, but there is just SO much to do.  Tomorrow has a entirely different "to do" list.  One item of which is to get started on the seating chart!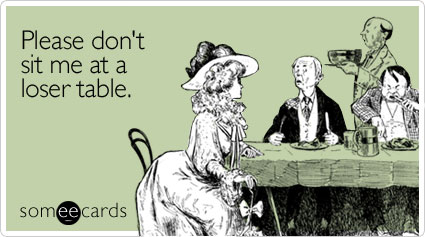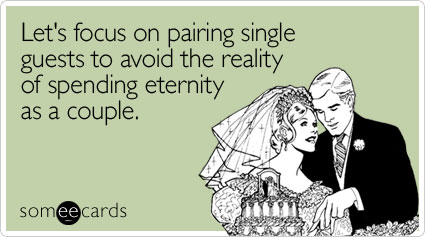 THREE WEEKS.
It's going to be awesome. 
How was your weekend?  Mine was great!  I attended two different Christmas parties (and took NO pictures, sorry!).  The first was at my friend Megan's house on Saturday night.  It was pretty low key—lots of chit chat and mulled wine.  I really loved the mulled wine.  The second party was a drop in on Sunday afternoon at a friend's house in Lafayette Square.  The house was GORGEOUS (they are renting, but did a fantastic job decorating) and the snacks were excellent.  There was a delicious buffalo chicken dip that I want to get the recipe for and also some candied bacon cashews.  SO tasty! (Cashews are the greatest thing ever.)
In between parties I ran about 5 miles uphill and downhill with Vanessa.  We're running a 12K this weekend in Tower Grove Park.  It was a tough run—I was really out of breath for most of it.  I think that means it was a really good workout!
I have one more week of teaching before Christmas/wedding/honeymoon break.  Seriously, it's crazy that I'll be on vacation from teaching for approximately 4 weeks!  My poor students will probably do no practicing at all :(  (If any are reading, let this be a challenge to you, keep up on your practicing over the break!!) 
I debated cooking a nice Christmas dinner, but Chris and I have decided to go out instead.  That way we won't have a ton of leftovers around tempting us, but we can still eat a really nice dinner.  We are on our own for Christmas Day, which I am honestly looking forward to!  After last year's blizzard that almost trapped us on Long Island for weeks, I'm really excited to just stay in town and relax.  There will be plenty of family time at the wedding.  Maybe we'll be extra fancy and go out for Christmas Eve dinner as well, before my gig.  Recommendations on where to go, anybody?  We will probably see the new Sherlock Holmes around that time as well.