Today we scheduled our only "through Carnival" excursion.  Those of you new to cruising:  excursions are little trips you can take during the port days.  The ship sells a lot of tours, and also independent operators on the islands will offer trips, either through the internet, or when you get off the ship in port.  Why go with Carnival (or whatever your ship carrier)? They are guaranteed to get you back to the ship because they can hold the ship for you.  You are also guaranteed of a certain level of quality.  Why go with another group?  Probably cheaper, first thing.  You could have a smaller group of people/more personal guidance.  And generally getting back to the ship on time isn't an issue, because most tours are only for a few hours anyway.  We chose Carnival for this tour because it was going to be a long one:  we were going to visit the Mayan Ruins at Xunantunich.  The whole tour was seven hours long, plus Belize is a tender port, and not an easy tender like Grand Cayman–the tender takes about 15 to 20 minutes to get to shore from the ship.
We had to get up very early to meet by 8:00 am in the Follies Lounge.  They had people sit in various places to wait for the tenders to get ready.  We heard the ship drop anchor just a few minutes before 8 (maybe more than one?) and eventually were able to line up to get on the tender.  We rode the tender boat to the port at Belize and then were herded into an air conditioned bus (complete with bathroom!).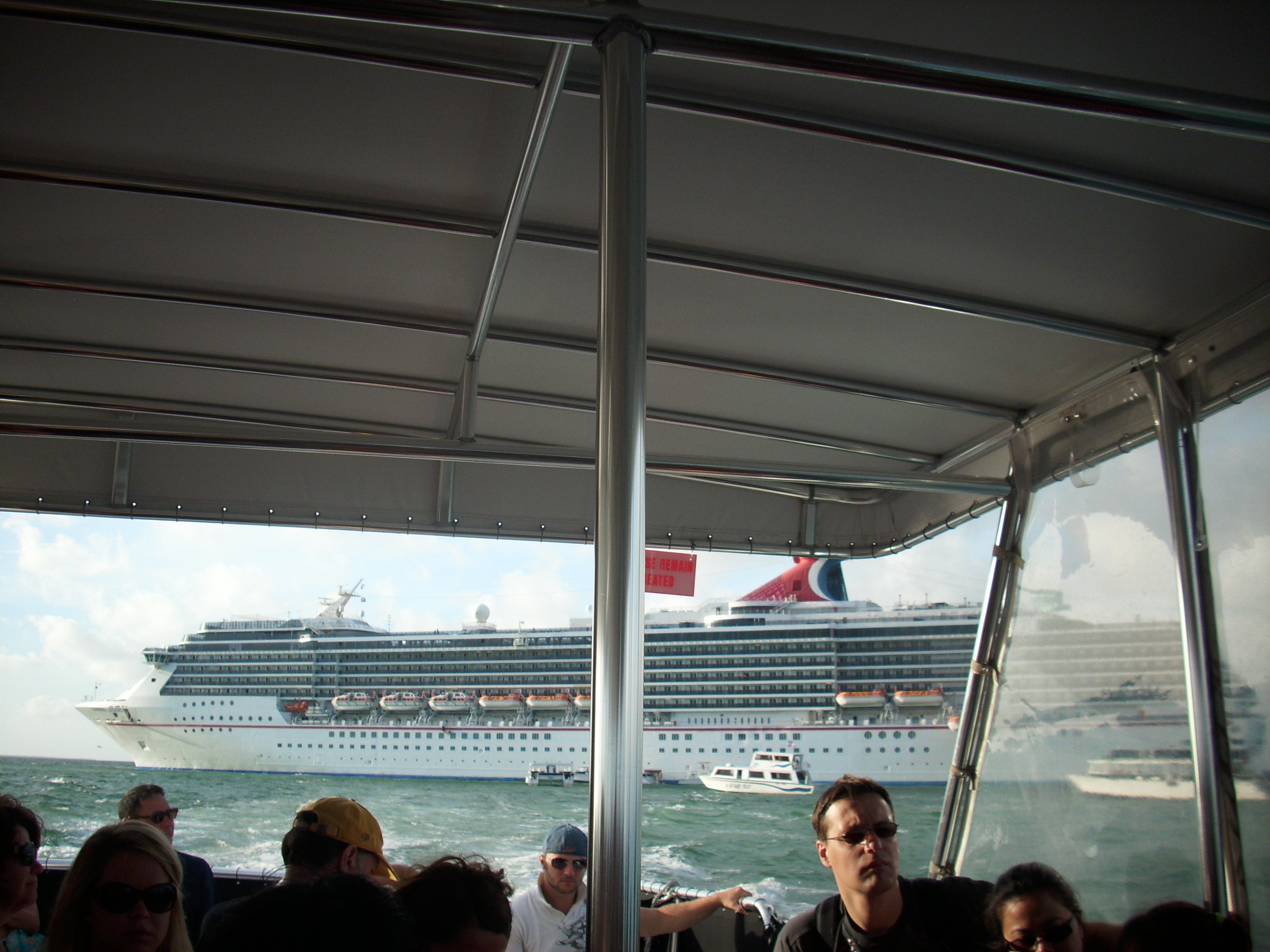 Our guides introduced themselves and we were on our way.  We had a two hour bus ride ahead of us.  The guides made it very interesting though, by pointing our various landmarks and telling us about the culture and history of Belize (formerly British Honduras).  One thing I found particularly interesting due to my family background was that there is a large Amish and Mennonite population in Belize.  The guide said you could get a fair price on well made furniture or used cars from them!
Finally we arrived at the site.  We had to get off the bus and get onto a ferry to cross the river.  This was a hand cranked ferry.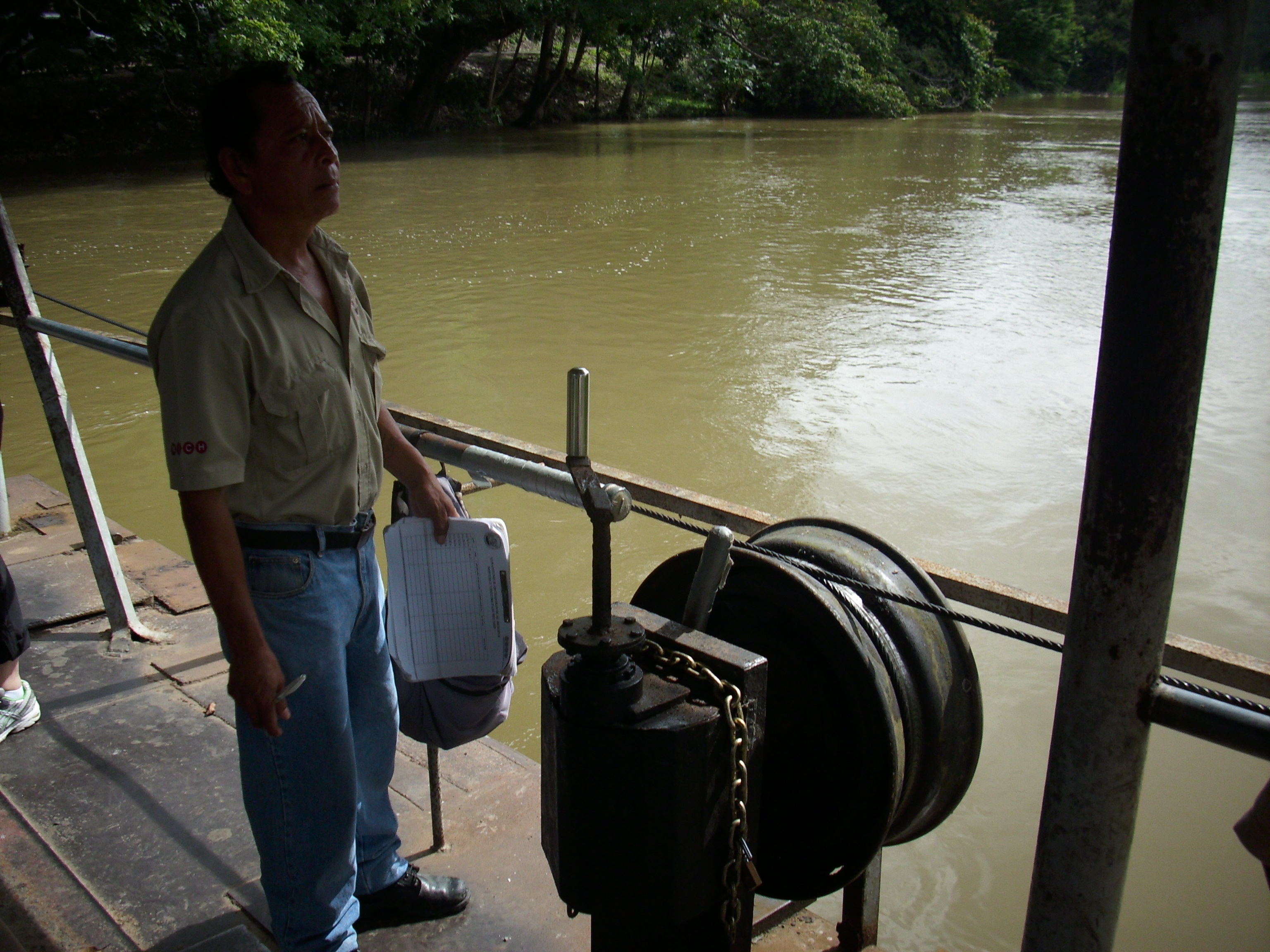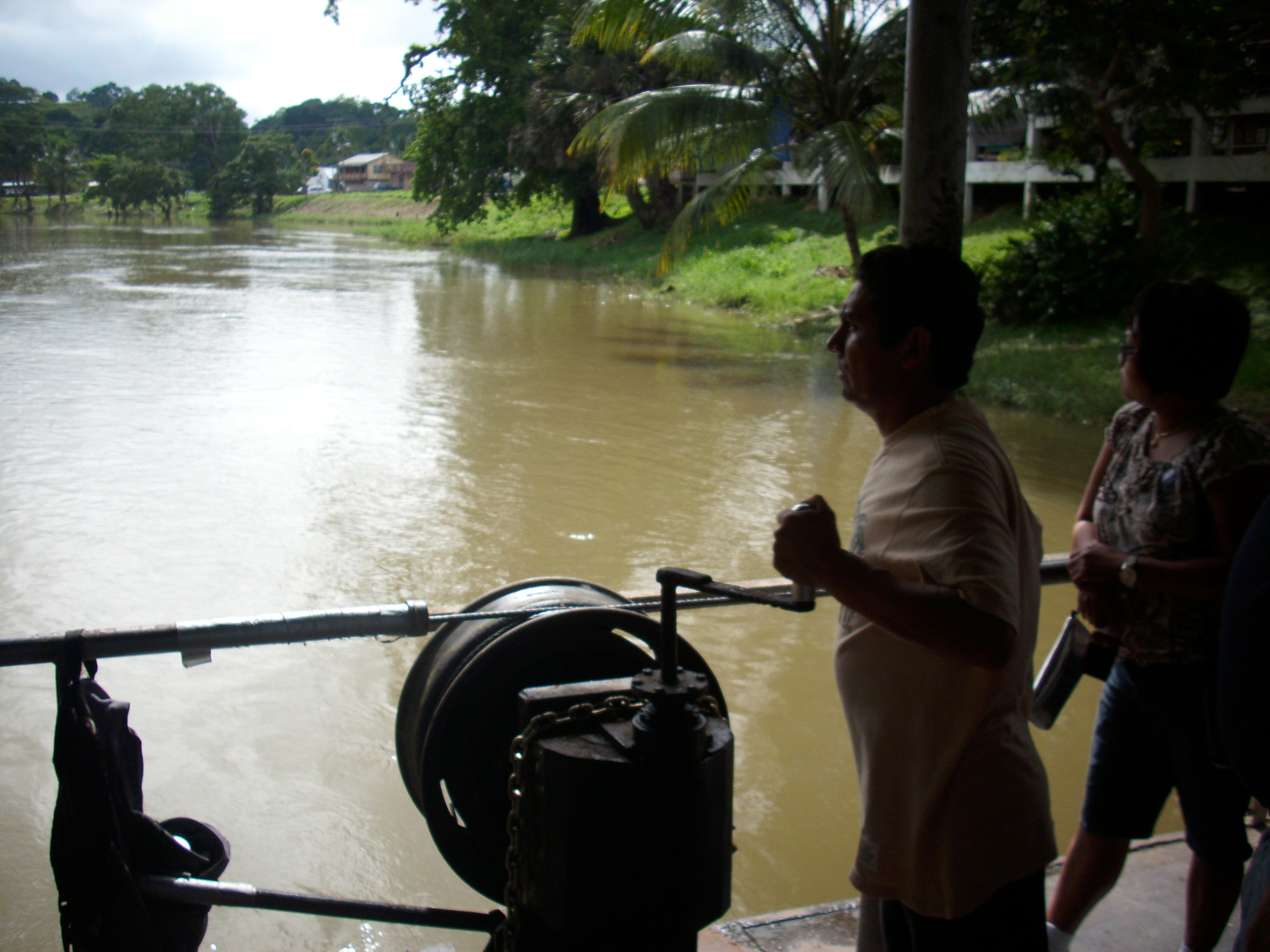 Next we got into vans to be shuttled another mile or so.  Finally we were at the visitor's center!
Xunantunich means "Stone Lady" and is thought to have been from around 200 to 900 BC.  I linked to the wikipedia article if you want to know a little more history.  In any case, our guide told us tons of information at the time, but as it was super hot and I was nervous about the climbing, I didn't remember much of it.
There are several buildings (huge ones!) but we were to climb up the largest, called "El Castillo".  From the top we would be able to see for miles, including to Guatemala, only a few miles away.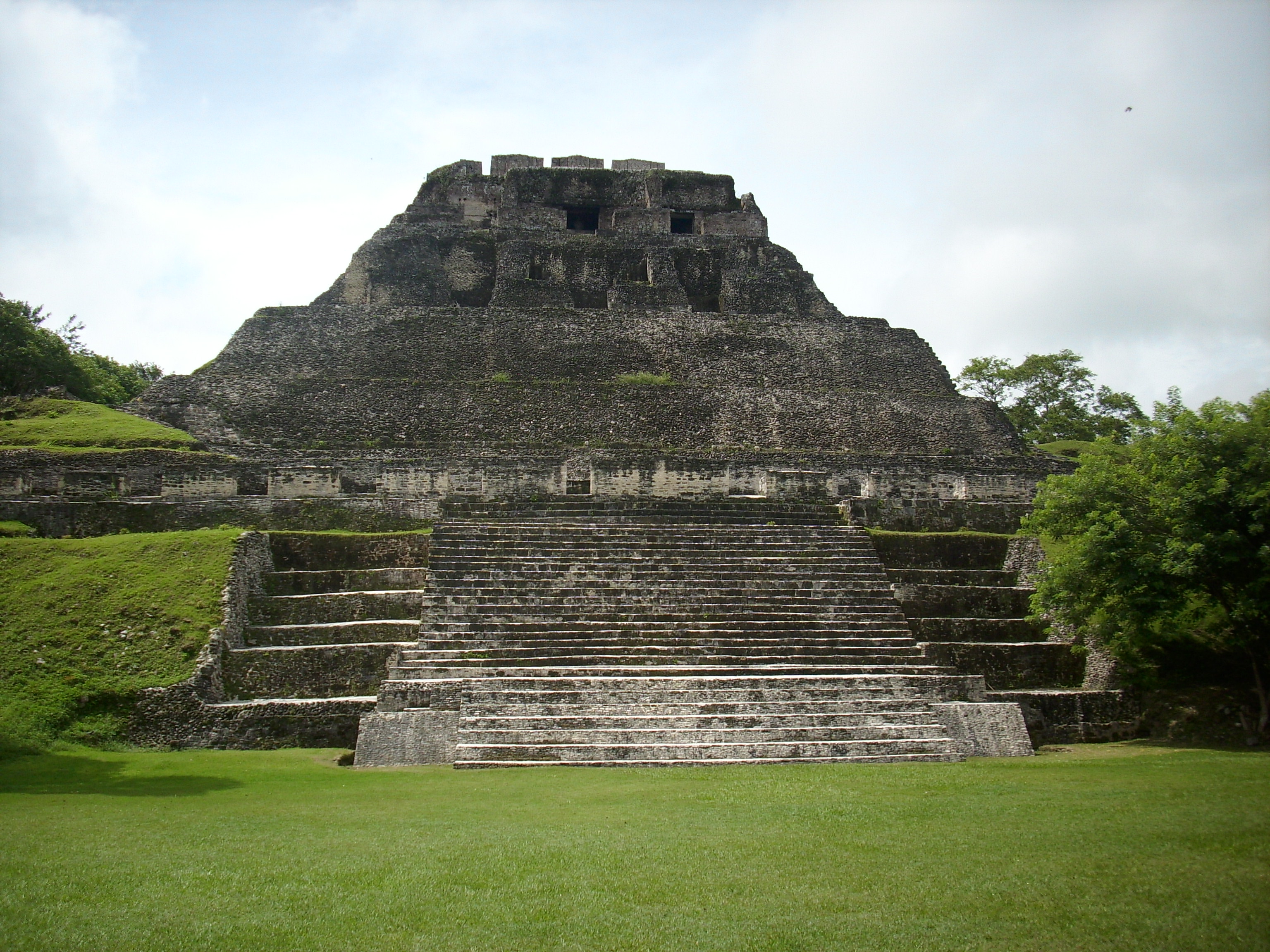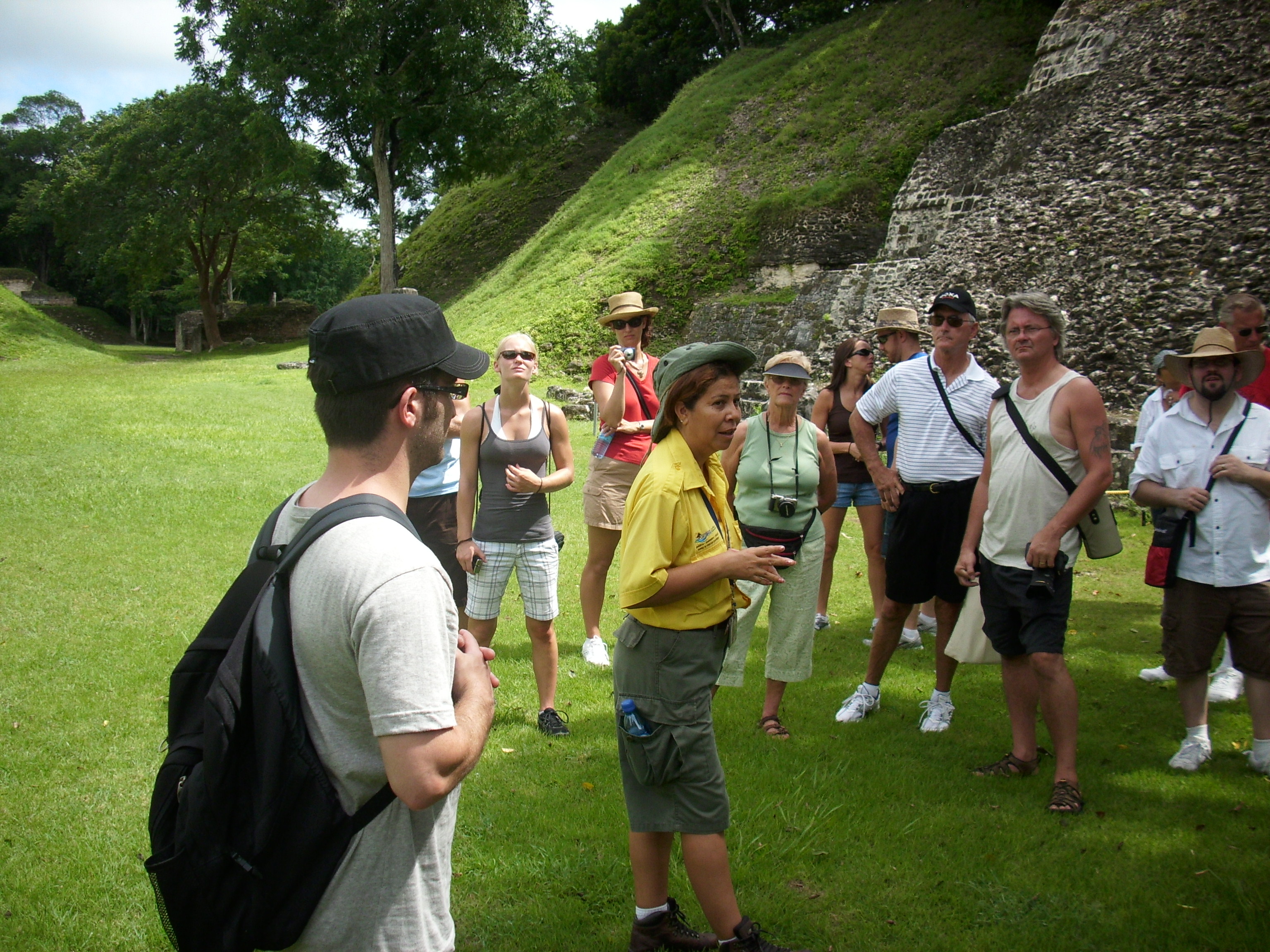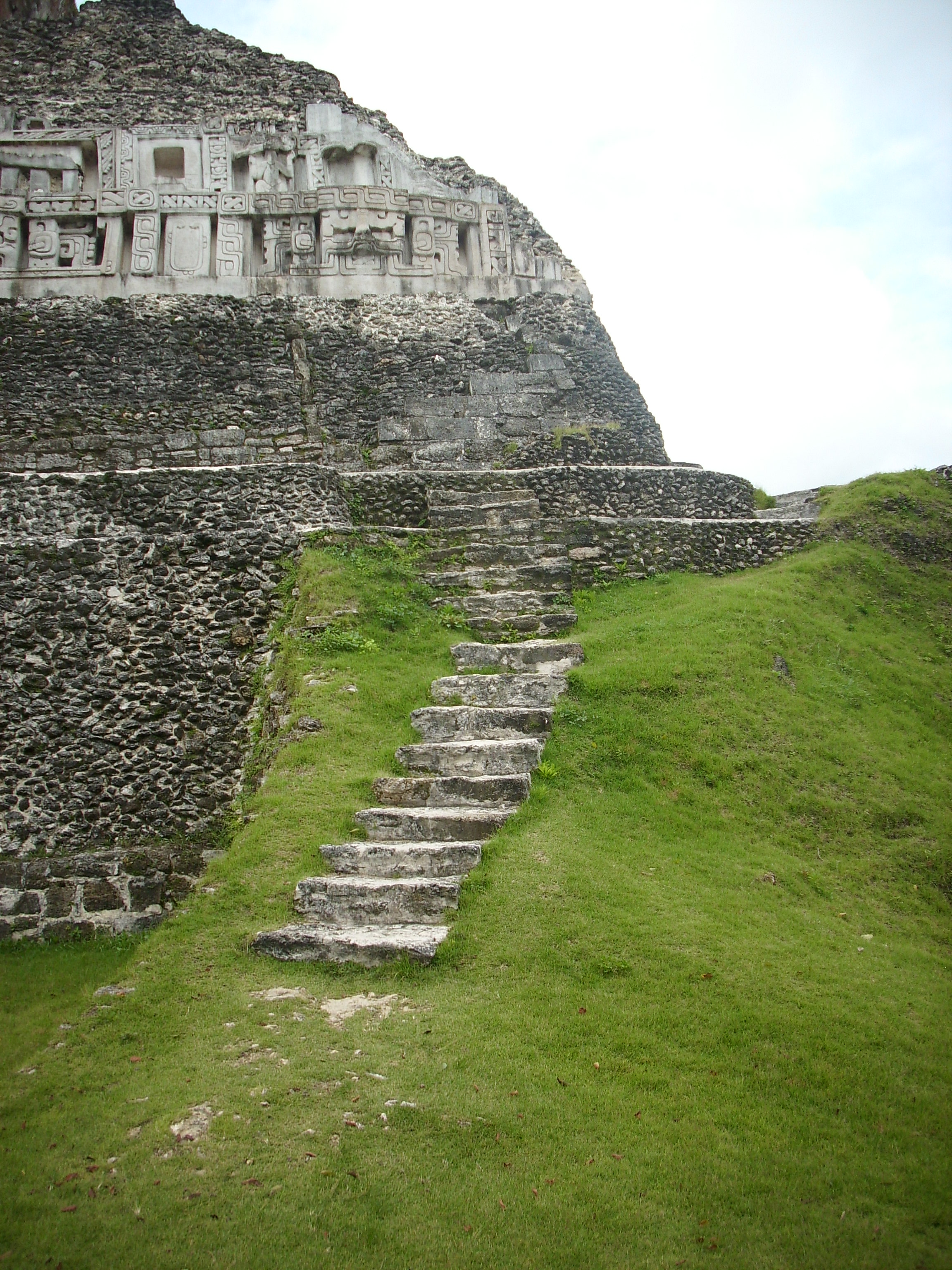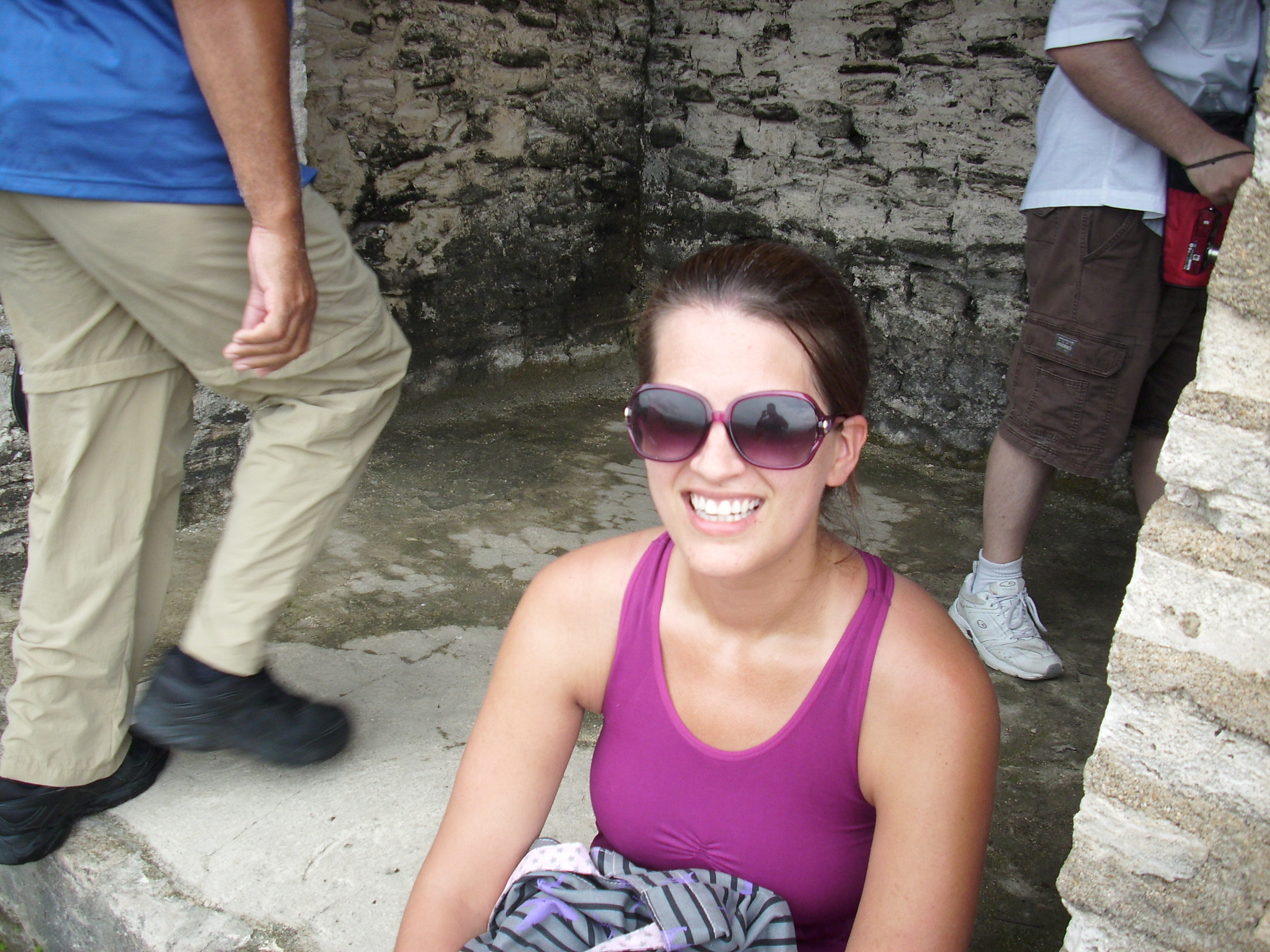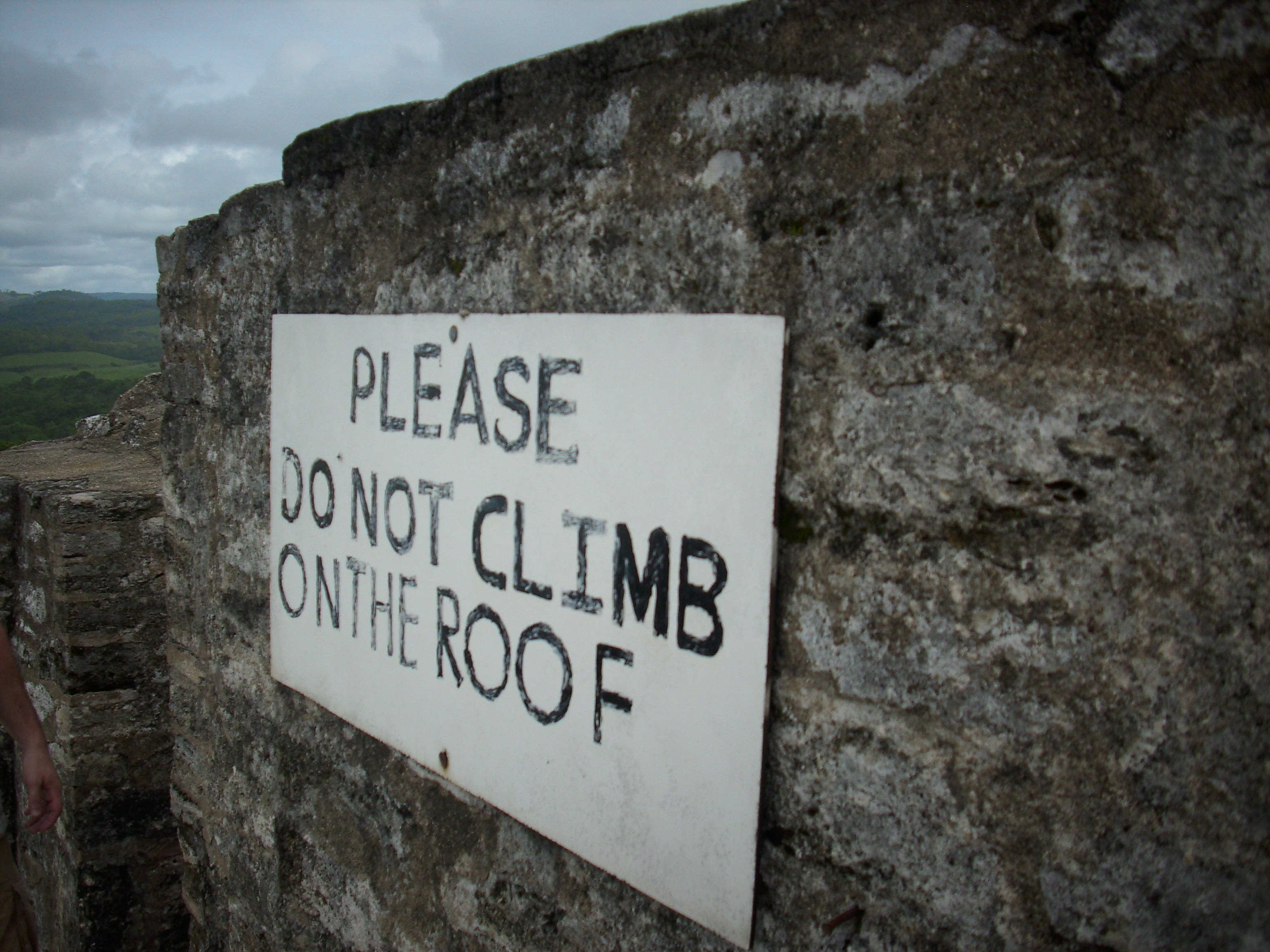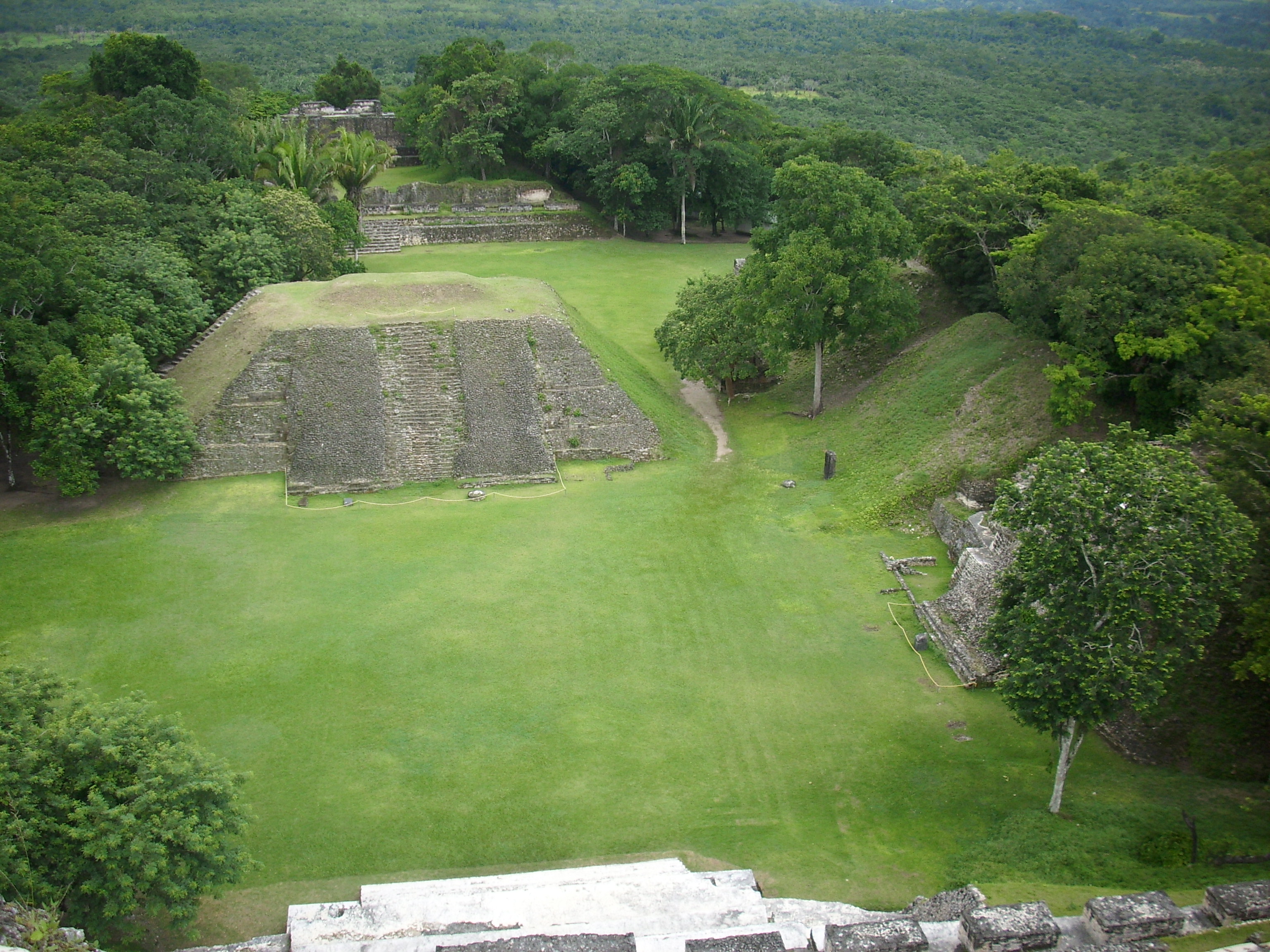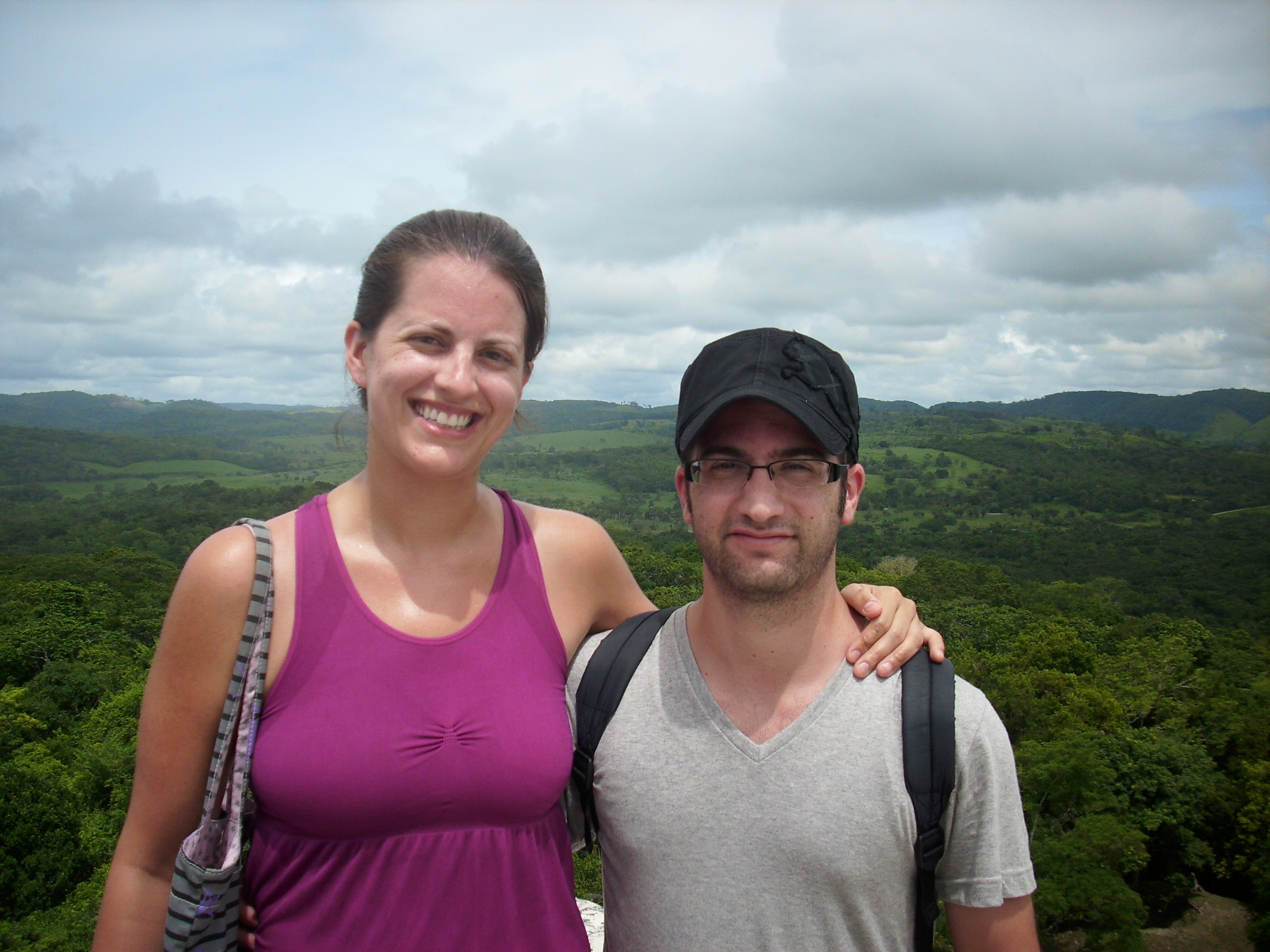 After the whole group got to the top…we did have to go back down.  We took a different route down that was perhaps steeper but easier in a way.  I was pretty pleased to be on the ground as well.  One other note:  during the tour two men with large rifles followed our group.  Our guide said they were border patrol to protect us from the Guatemalan border.  They did give us our distance, but I couldn't help but think of all the stories you hear of groups of rich tourists getting kidnapped.  (Rich simply in that we are from the US–we are all wealthy in comparison).
In any case, the ruins were fantastic!  I want to see more 🙂
We did the opposite travel on the way back and were soon back on the bus, on our way to a lunch stop.  Here we were given an authentic Belizean dish of chicken, rice and beans (made with coconut milk…so good!), plantain, and cole slaw.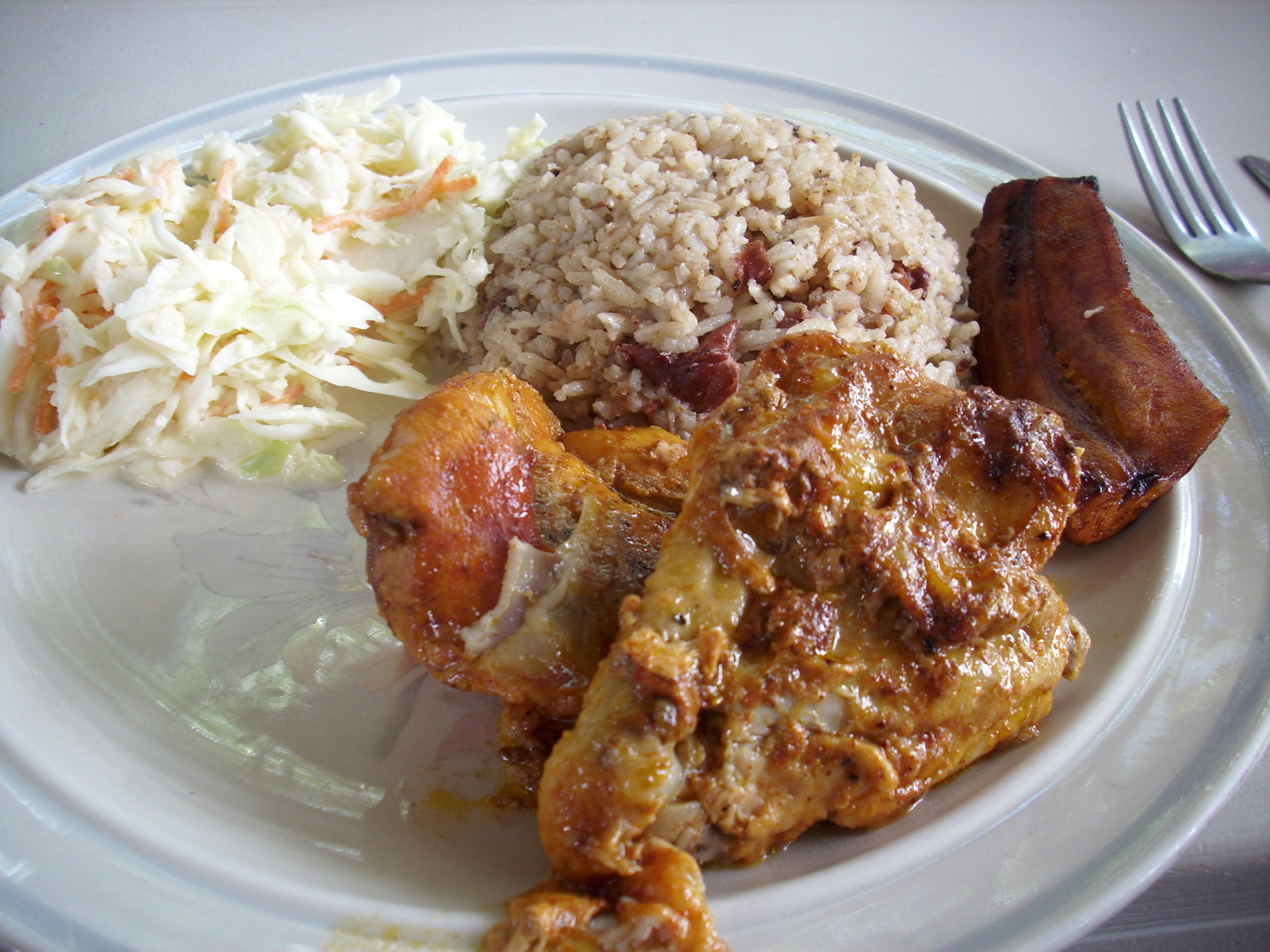 On the way back, we mainly slept.  We were at the pier just a few minutes after the official time for the last tender, and we were on the very last tender back to the ship.  What a day!!
That was the last port of the trip, just to let you know.  The rest of time would be just on the ship.
There was an adult dodgeball game at 5:30 that Chris wanted to do so we headed up to the sports deck (top deck of the ship).  When we got there, we ran into our tablemates.  They had been playing the free throw competition.  I did not want to play dodgeball so I just watched Chris play.  He did very well and won a medal.  He did not want the medal, but I did, since our tablemates already had one from the free throw comp.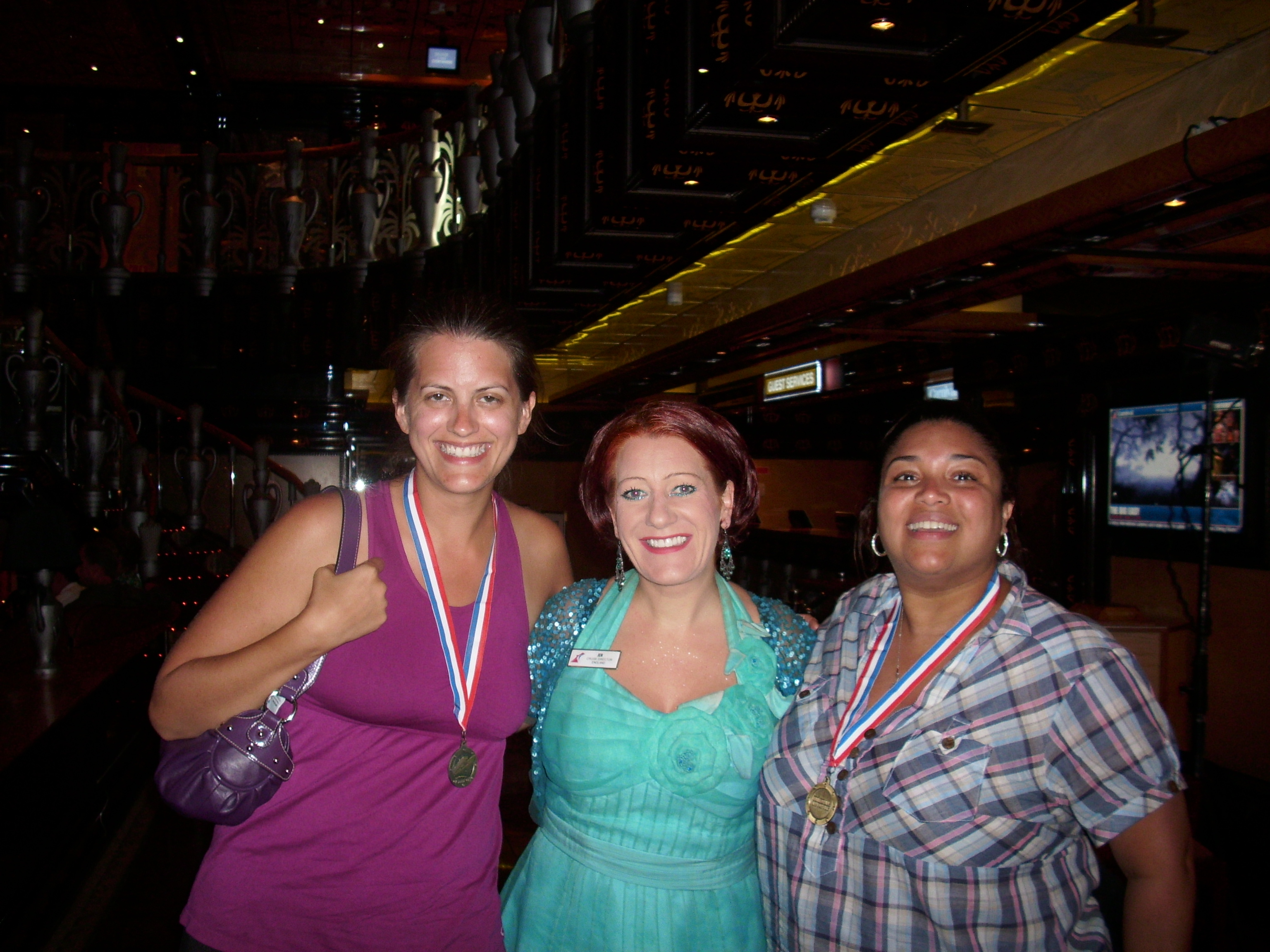 After the excitement of dodgeball we relaxed in the lobby for awhile and then had to get ready for our last "elegant evening."  After the week of eating, drinking, and excursions, Chris and I were not as thrilled to get dressed up.  We didn't bother with taking pictures, and simply did our best to squeeze into our clothing.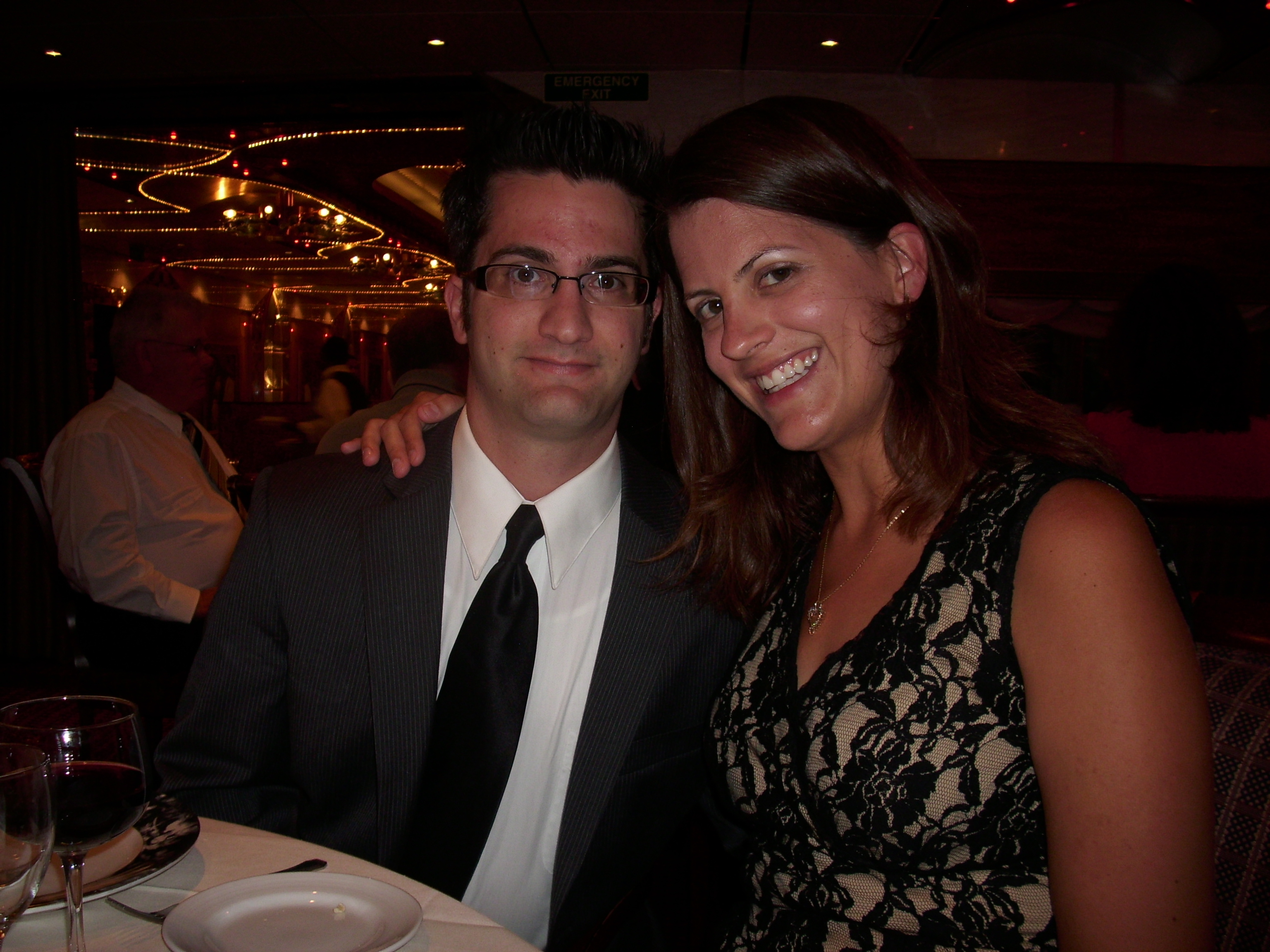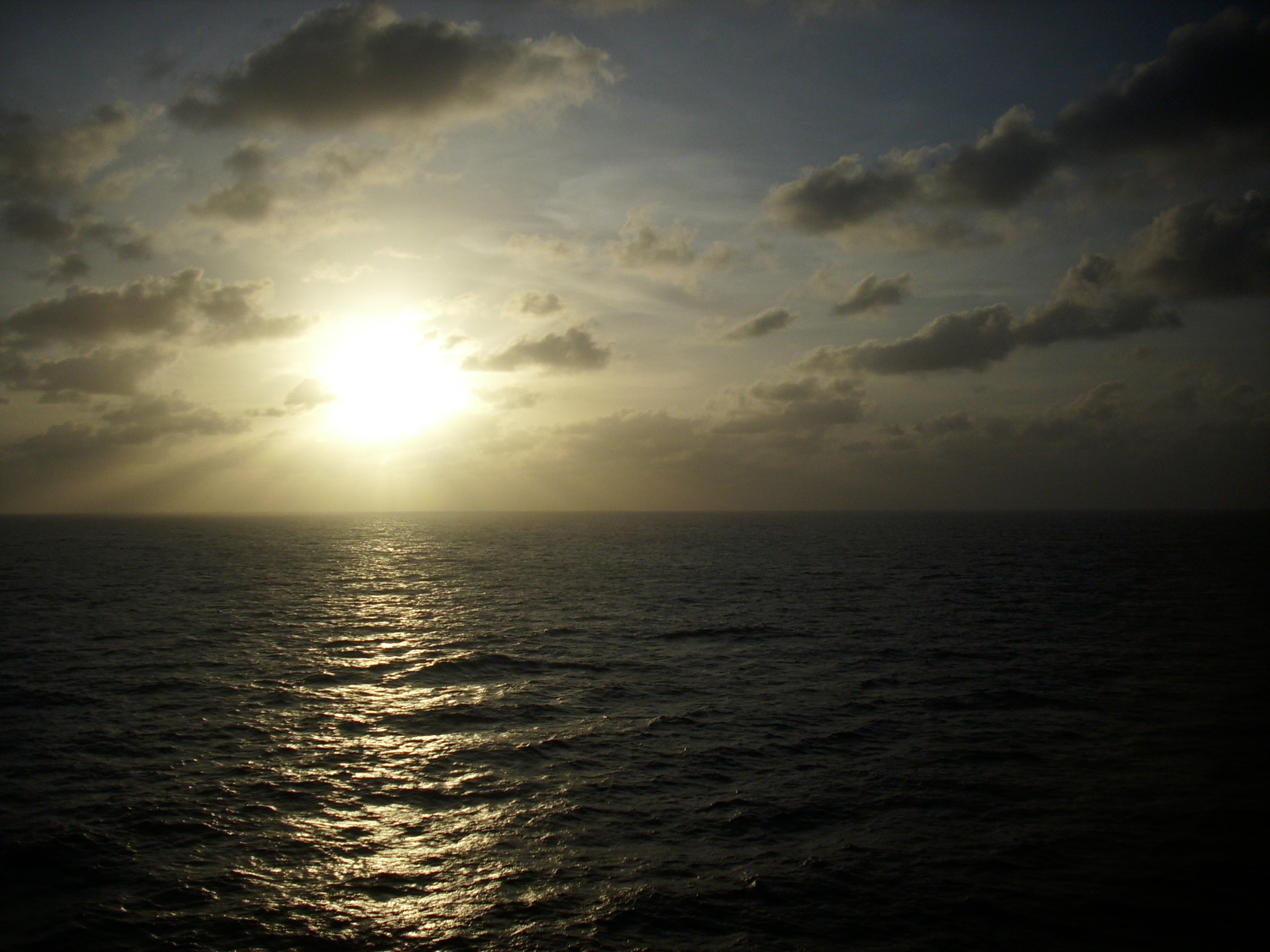 After dinner, we hung out with our tablemates for a bit and then turned in for the night.  Tomorrow would be a relaxing day at sea only, no big plans, no plans at all!