I don't remember the first time I made this dessert, but it's from a cookbook I got from my grandmother called "All Our Favorites: from a Mother's heart" sold for a fundraiser for the MOPS (Mothers of preschoolers) at West Clinton Mennonite Church in Wauseon, Ohio. The original recipe is attributed to Staci Hartzler, and I've made a few small changes to the original. The edited one is below and I hope you enjoy!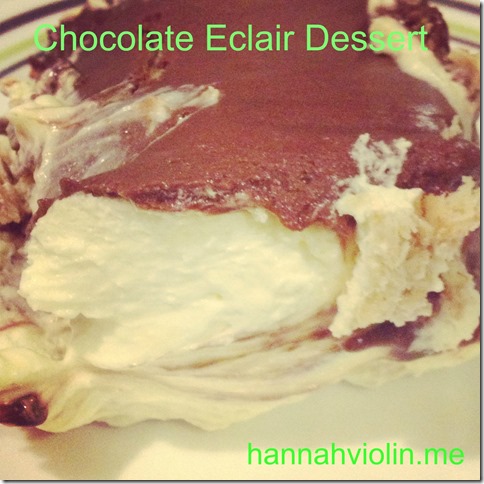 Ingredients:
2 (3 oz.) packages of French Vanilla Instant Pudding
1 (9 oz.) tub Cool Whip
Whole graham crackers
1 can "ready to spread" chocolate frosting
3 cups milk
Directions:
Prepare pudding as directed on the package but with 3 cups of milk. Set aside. Line a 9 by 13 inch dish with crackers (whole, do not crumble) on bottom only. Mix Cool Whip with pudding. Pour 1/2 of this mixture over crackers. Add another layer of graham crackers on top of the pudding mixture. Then spread the remaining pudding mixture over the cracker layer. Put one last layer of graham crackers on top.
Microwave the icing until it is soft enough to pour over the top of the mixture (my microwave takes about 1 minute, but check often and stir. Caution: remove lid and foil lid first!) Once the icing is soft enough to pour, pour it over the top of the dessert, being sure to cover all the area.
Store in refrigerator 12 to 24 hours before serving.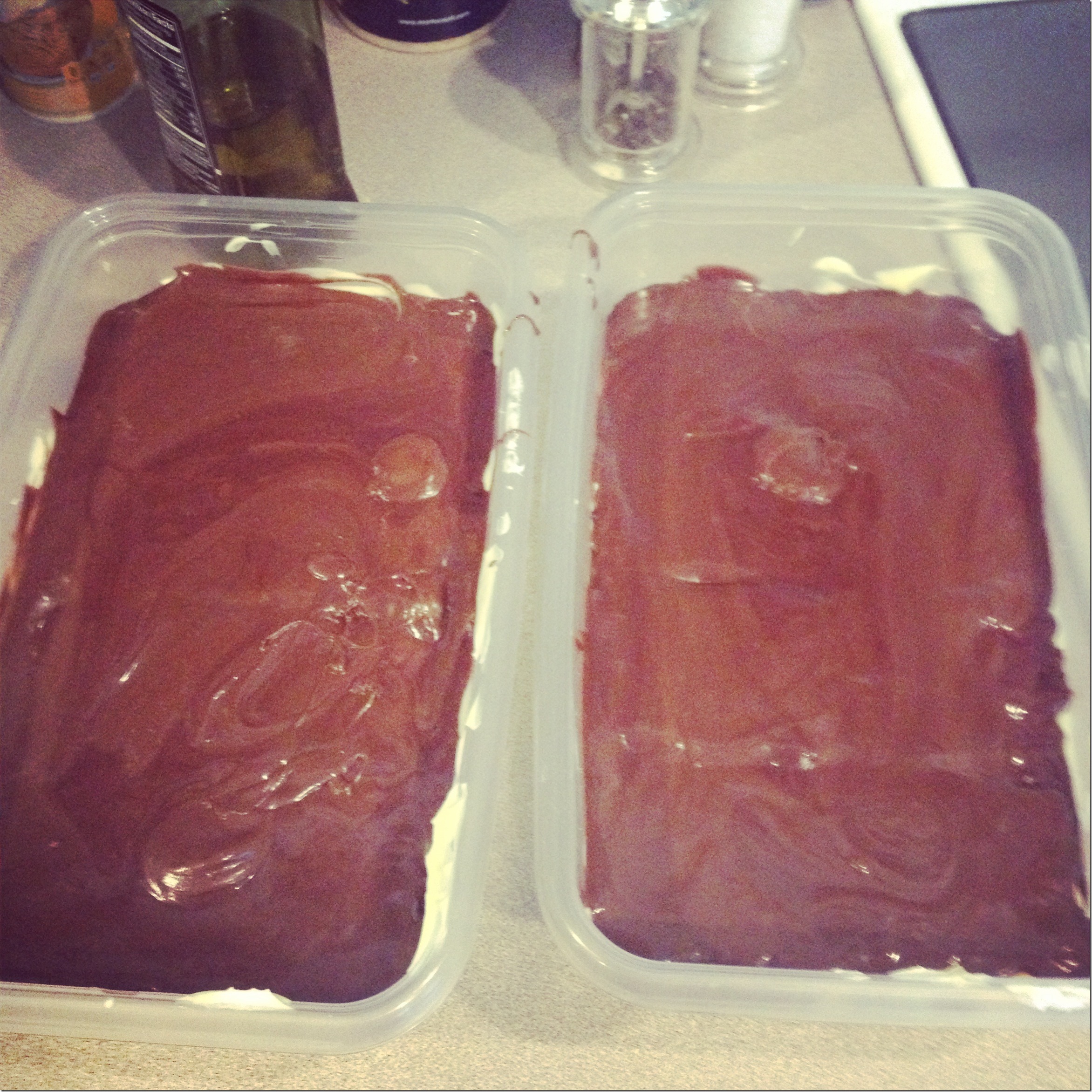 I've made this a bunch, and this was the first time I divided it into two containers. Still good! If you can't find french vanilla pudding, try another kind—perhaps regular vanilla or boston creme? You can eat it sooner than 12 hours but if you wait a day it's even better!