I have a busy day ahead, but I thought I'd pop in for a quick Caturday post, since it's been awhile.
I know, I know. Regular readers know that technically in my world, every day is Caturday. Some people I meet in real life are surprised to learn I actually only "own" one cat. (Does anyone really "own" a cat?)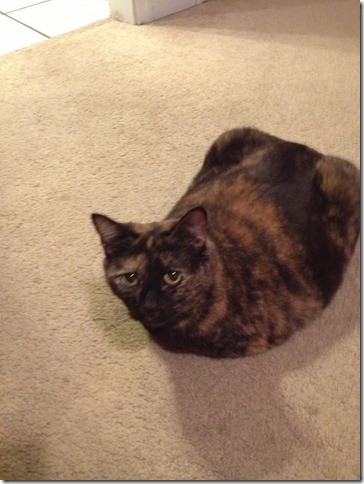 I love the "no arms and legs" look. WHO SET THAT CAT DOWN HERE?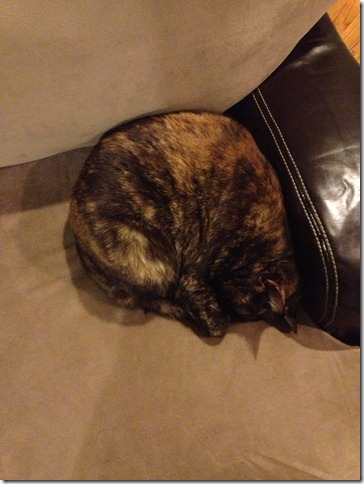 This was a funny picture to me because I feel like she should take up more room on the chair than she does. Odd, right?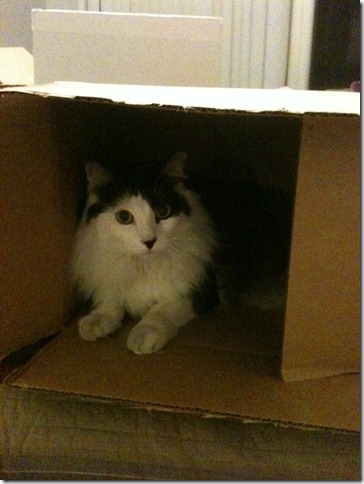 This is Albergo, my sister's cat. He is in a box. She sent that to me with the caption "First I had a box. Then I had a cat."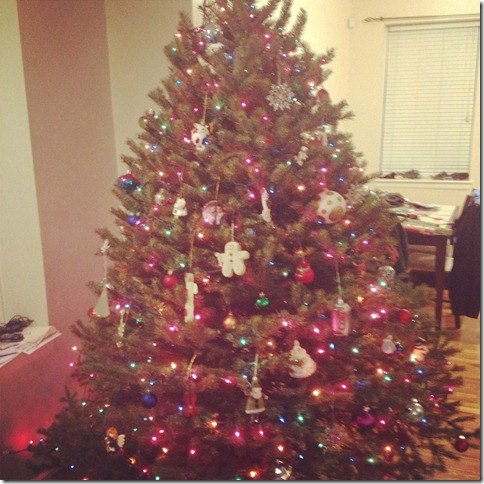 And this is not a cat at all, but our Christmas Tree. We decorated it last night. I loved coming downstairs this morning and seeing it again!
I'll leave you today with this picture that made me giggle.