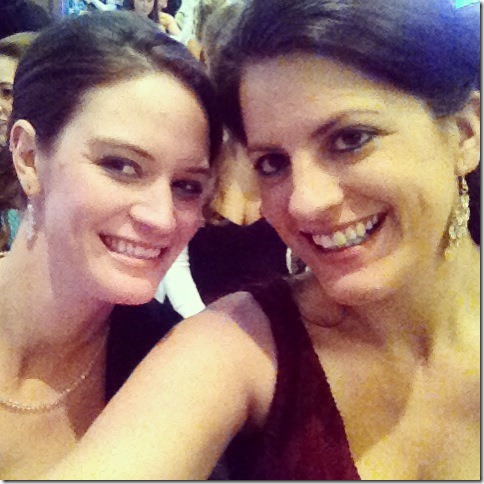 Last night I went to the Veiled Prophet Ball with my friend April. Her boyfriend Joe had to work at the ball and she had an extra ticket for a guest (not for dinner after, but just for the ball and festivities until dinner.)
I knew a few things going into the ball: I needed to wear a long gown, and I needed to wear long white gloves. And that there would be rich people doing those weird crazy things rich people do, like having balls at all, presenting their daughters into society in that weird debutante way (and of course, the organization has a history of racism and obviously classism, and sexism…), but that it would be a fun night with my friend April.
Posing in front of the ironing board is always a good place!
No, the axe didn't belong to Gimli. But it might have.
My friend Sarah did my hair. Before and after—it held up pretty well!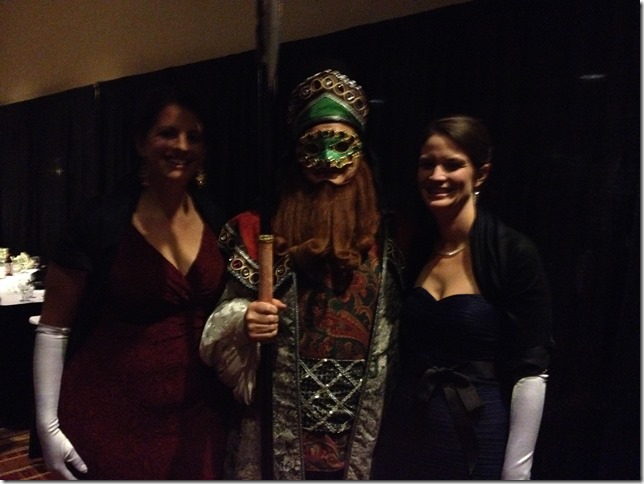 The lighting was terrible in this location.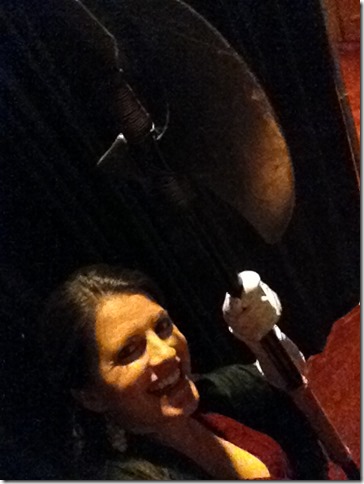 It is always important to wear white gloves when yielding an axe. Easier to wash the blood stains out after the carnage, am I right?
What did we do other than take pictures? Well, we sat and watched the grand spectacle of the ball. The girls were paraded out accompanied by live music (I recognized several friends in the orchestra though didn't get a chance to say hell0…maybe another year I'll be asked to play!) and the members of the secret society did all kinds of weird things, dressed in costumes, covered by veils, and all that good stuff that accompanies being a member of a secret society. I didn't even know what was going on most of the time, and just enjoyed the show as a fashion show—so many gorgeous dresses, hair, and jewelry! The lights were terrible for taking pictures from my seat so I didn't get any good ones.
After the ball there was champagne and a receiving line for the girls (women?) who were presented. There was a dinner later, but I didn't want to buy a ticket for it (hundreds of dollars—I think it was a little out of my budget, ha!) so I left…exhausted, hungry, and covered in eyeliner! It was a fun night.