After I finally got dressed and ready to go, it was time to do our "first look."  If you are new to weddings, traditionally the bride and groom wouldn't see each other on the wedding day until the ceremony.  However, since we were taking pictures in the afternoon before the ceremony, we did a "first look" where it was the first time we saw each other that day (and the first time Chris would see my dress!)
I went downstairs with Sarah Crowder to where Chris was waiting in a corner of the hotel's restaurant.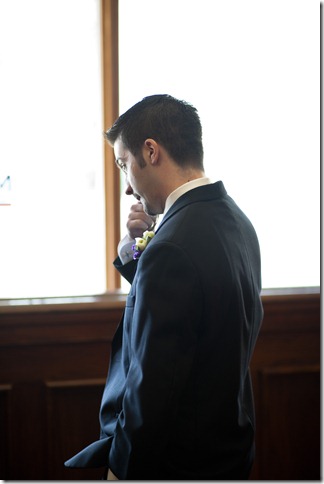 It was weird that I hadn't seen him yet!  He looks kind of nervous in this picture.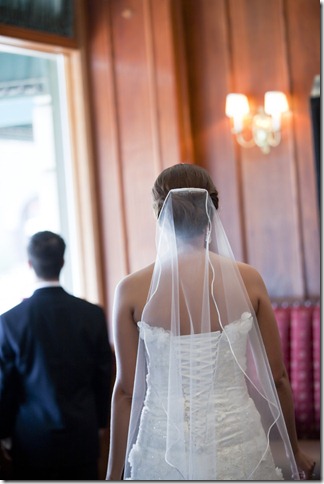 Oh Hai!  He heard me coming but wasn't sure if he was supposed to turn around.  Then he did!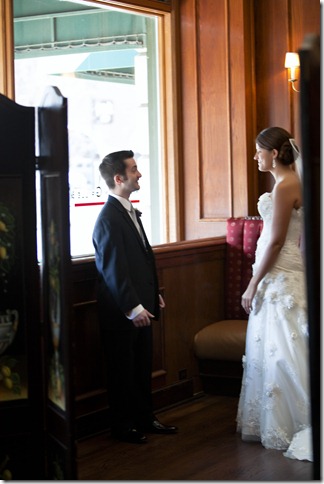 He looked excited that I actually looked all good and stuff.  Not sure what he was expecting—I suppose he had seen me pack my grey sweatpants…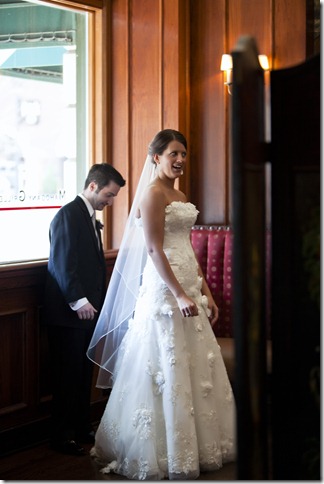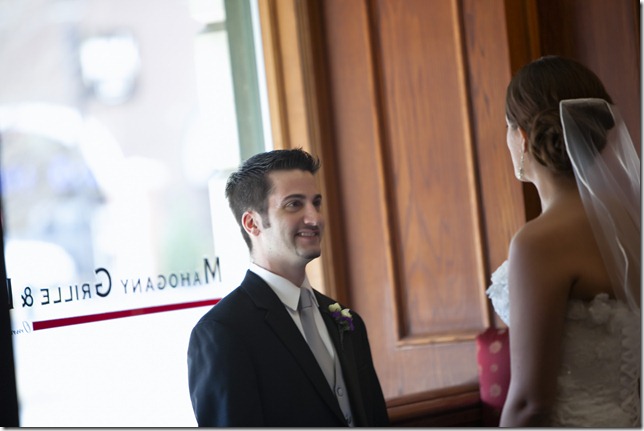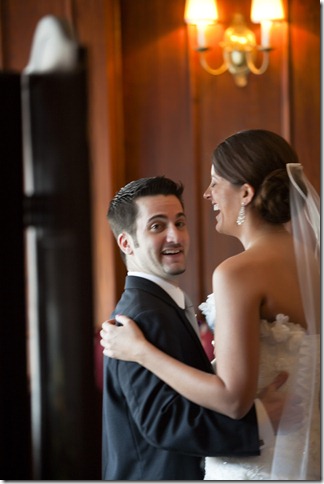 It was funny because we were supposedly having this private moment while surrounded by several photographers.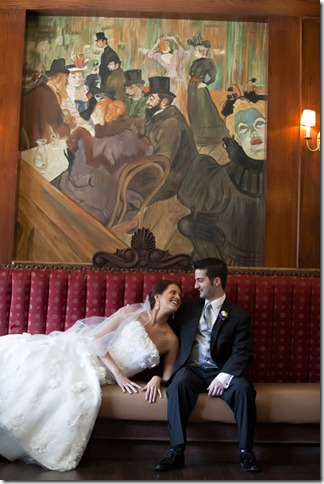 Evidently we were able to ignore the photographers, as usually Chris and I are not ones for public displays of affection.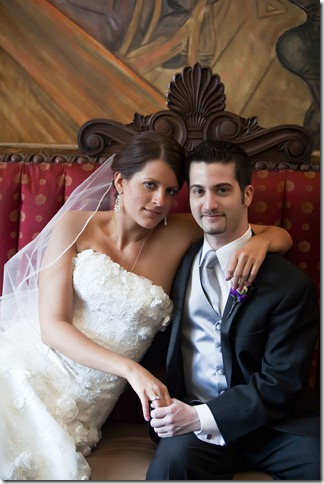 This is one of my favorite pictures!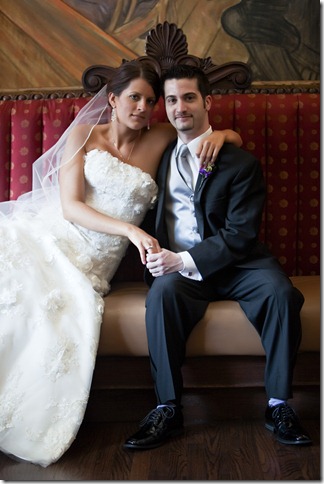 After the photo shoot here it was time to gather all the bridesmaids and groomsmen and get in the limo and head to Powell for pictures!  It was all happening really fast, and the other funny thing was that almost all of my relatives were hanging out in the lobby of the hotel hoping to catch a glimpse of me (I hear there might be video around…anyone?) walking through, and I was trying to avoid them.
(I'm sorry I'm drawing this out so much, but I really want to show a nice amount of pictures without making any posts super long.  I hope you are enjoying my recaps!  So much more to come!!)
Next:  Did you know I bought a faux fur winter white bolero coat?  You'll see it!