Happy Fourth of July to everyone (one day early, yes, I know). I am having a wonderful weekend–last night two of my friends got married at St. Margaret of Scotland Church and then had a lovely dinner/reception at the Piper Palm House. I had played outside of the PPH, but had never seen the inside. It's very nice! Congratulations to Sebastian and Yuna!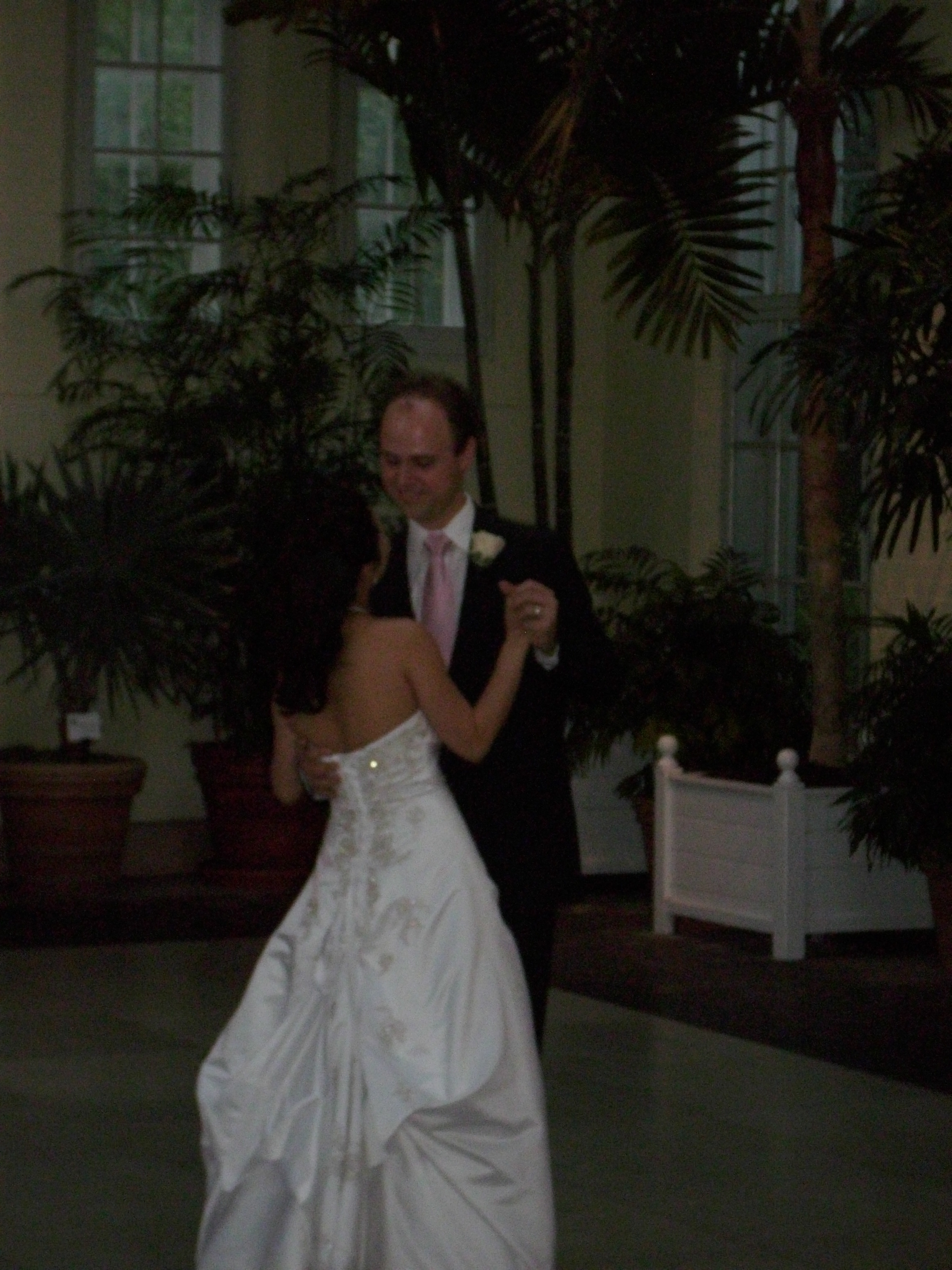 The happy couple!
Today I am off to the World's Fair Pavilion to play for my hairdresser's wedding. It is hot, but it could be much hotter. The World's Fair Pavilion is in Forest Park and sort of looks down on the park. It's a beautiful place.
I have a wedding tomorrow as well-downtown in the late afternoon/early evening. I guess that's an easy date to remember!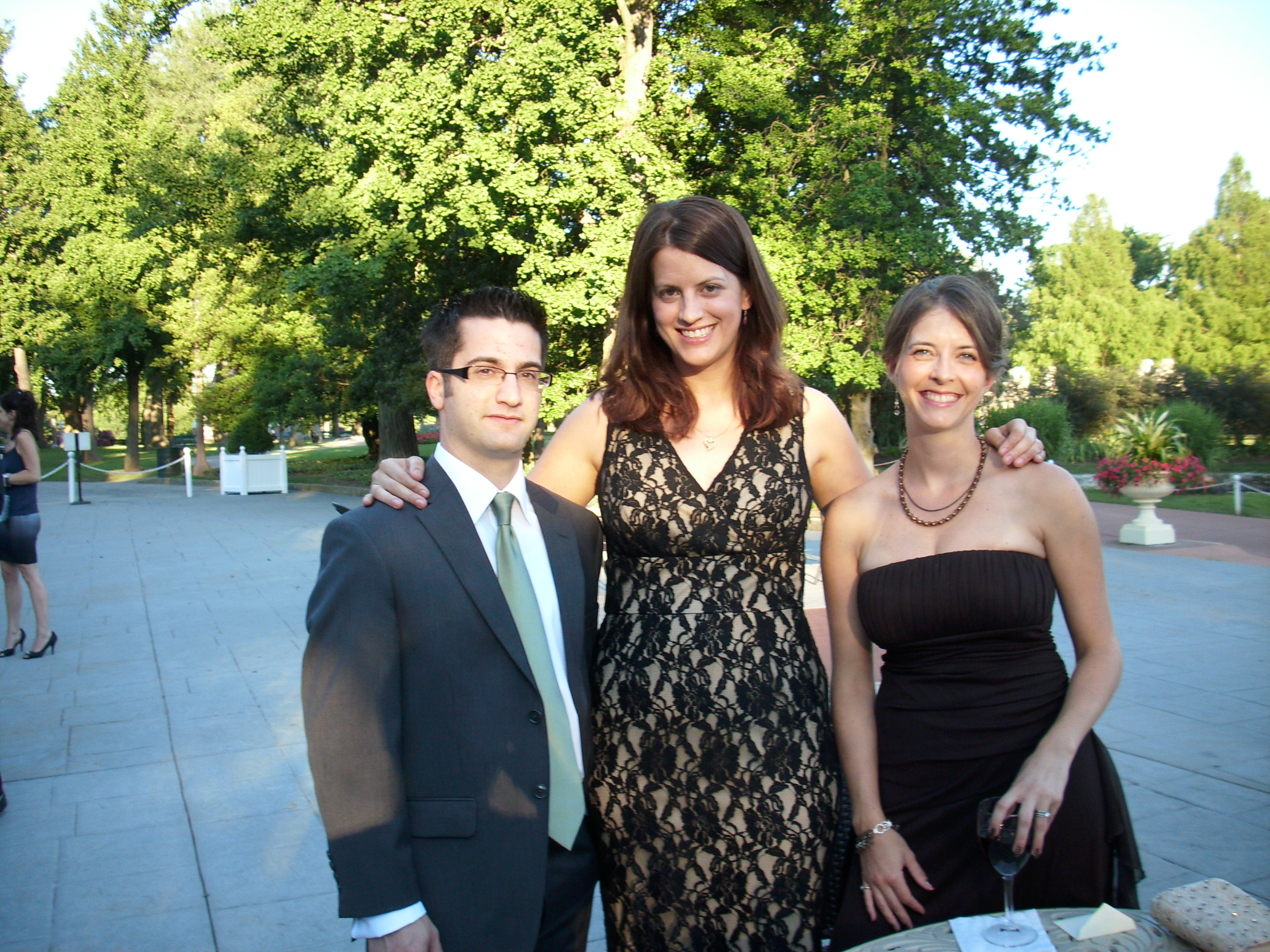 Chris, me, and a friend (Laura)
outside the Piper Palm House