Well, since this is a restaurant review blog (oh, what?) I should tell you guys where I ate and drank while on my trip to Phoenix last week.
I'll even start with the St Louis Airport.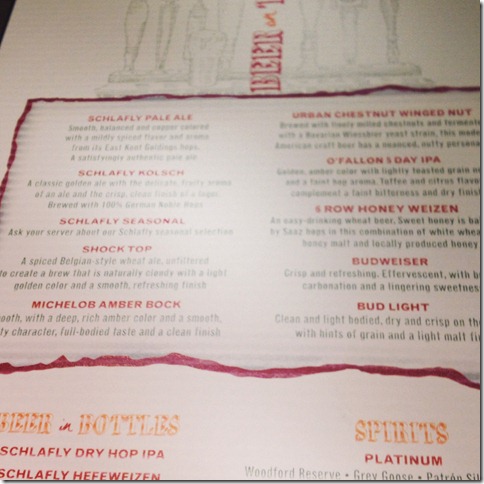 I went to the Brewmaster's Tap Room which is in the Southwest Terminal of Lambert St Louis. I appreciate that they have actual beers on the menu in addition to Budweiser and Bud Light. They were out of the 5 day, so I had the Schlafly Pale Ale.
It's important to stick your nose in the glass to really absorb the flavors.
Okay, so then I was in Phoenix for dinner. Leslie, Peter (her husband) and I went to the Windsor for dinner and drinks and general merriment. It was good. I had the chicken salad sandwich with roasted vegetables on the side.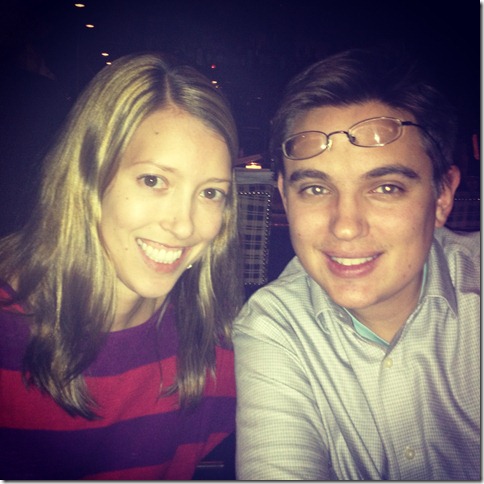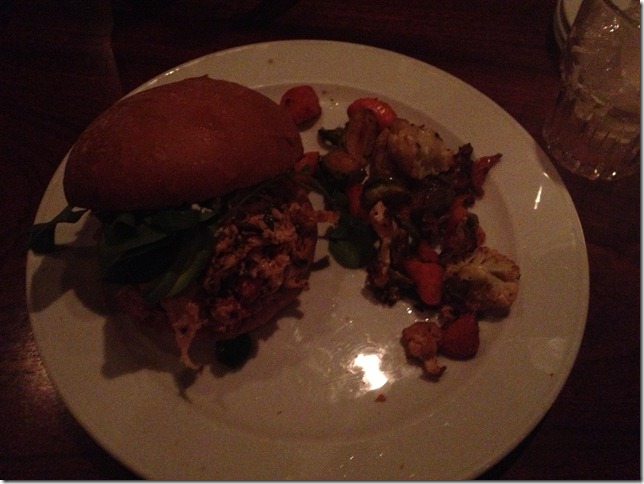 I love roasted cauliflower. I don't know why it is so good.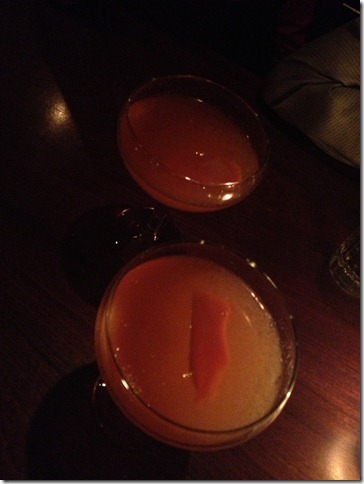 These were not both mine.
Lunch the next day was at La Condesa, where I'd been before. It's a little hole in the wall "Taco Shop" with a really sweet salsa bar. I got a burrito.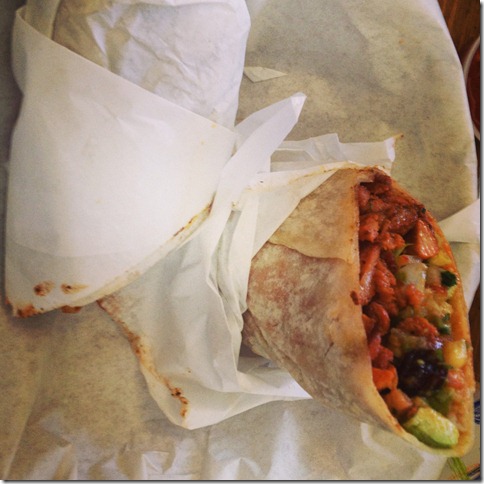 El Pastor Burro. It was delicious.
Dinner I went with Sarah to a sushi place called Stingray Sushi. It was at the Biltmore Fashion Park, but I think it's a chain.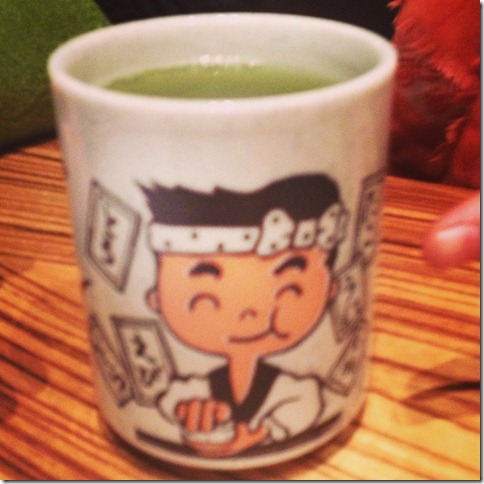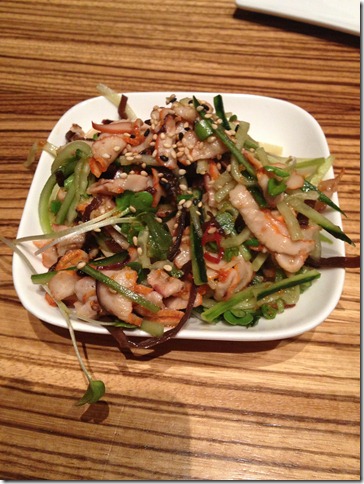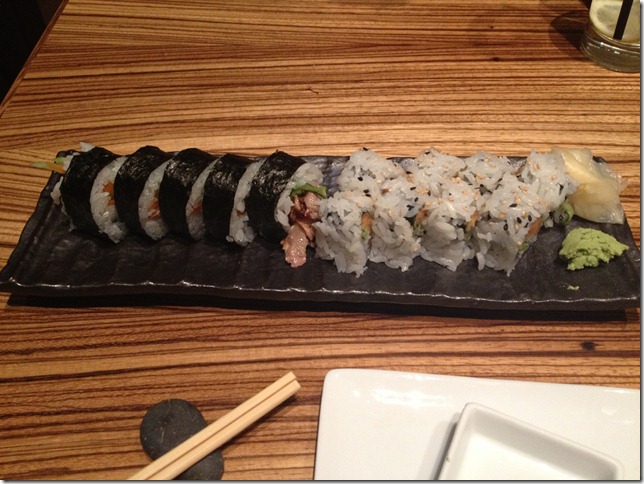 Lunch the next day was at Gallo Blanco. This is the restaurant attached to the Clarendon Hotel, where Leslie and Peter held their wedding reception.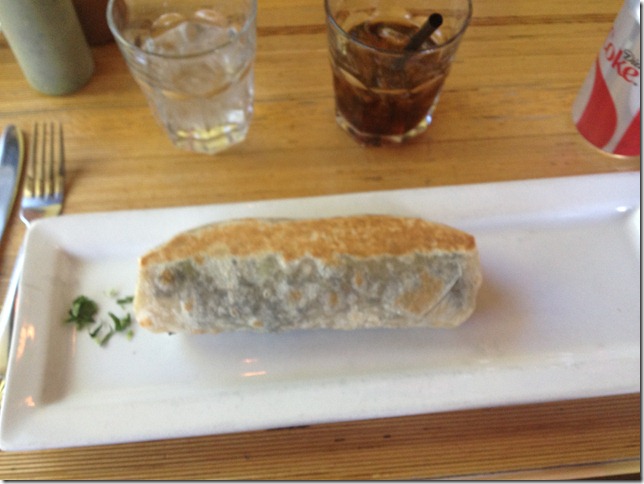 A really good picture of the steak burrito I had.
For dinner I went with Sarah to Pita Jungle which is quite near where Leslie and Peter live. I had the chicken shawarma pita.
I also made fun of Sarah for being on her phone a lot. I think she was "checking us in" so I figured I'd photograph her and instagram it. That sounds about right, doesn't it?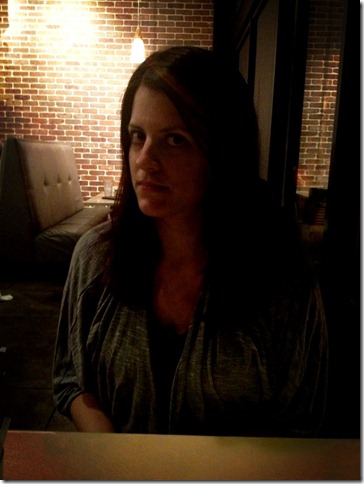 The next day was race day. After the race we got Pita Jungle again!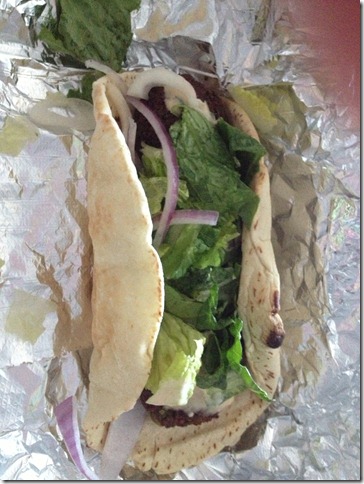 (Falafel wrap, SOOOO delicious!)
Dinner was at Barrio Cafe.
Guacamole—they make this to your specifications right by the table. We had it with everything, and it was awesome!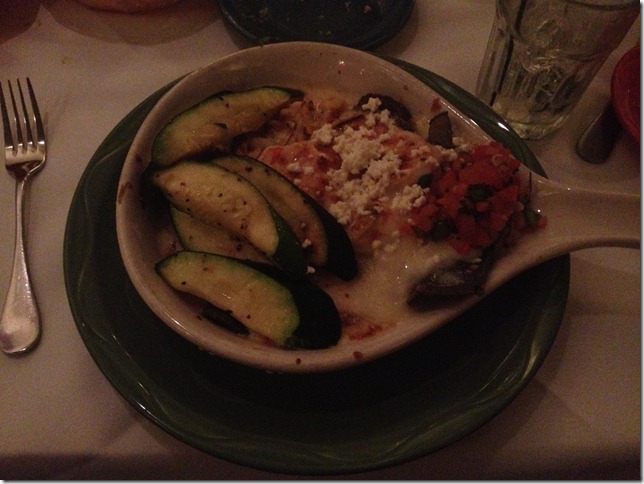 Seafood Enchiladas. I took half of this home because I ate some much of the guacamole. Squash dipped in cream sauce is a really delicious thing though.
Next day: Lunch at the Oink Cafe.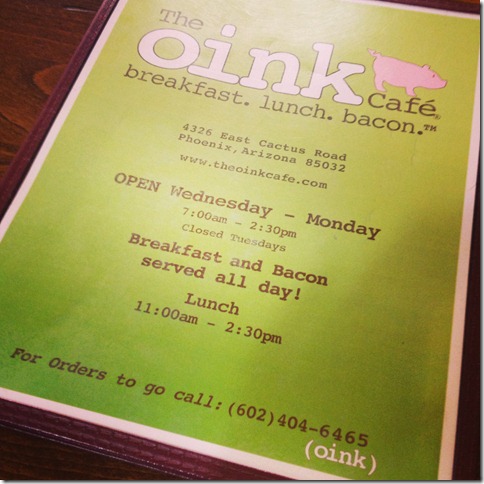 How can you not love a place with the tagline: Breakfast. Lunch. Bacon.??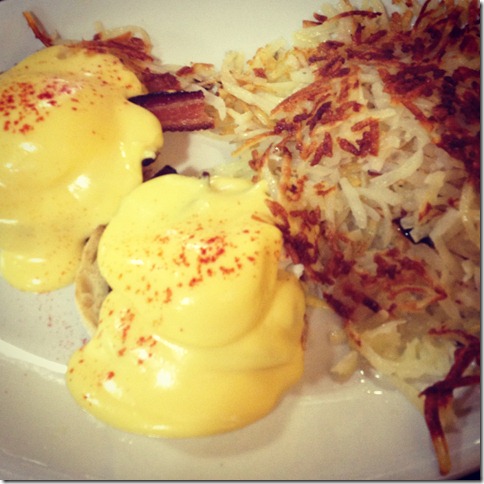 Bacon Eggs Benedict. I was having intense salt cravings so I asked to substitute hash browns for the fruit…that's probably part of why my pants are tight. Among other reasons. Really, which I'm all listing here. We ate out a ridiculous amount!
Dinner: The Main Ingredient.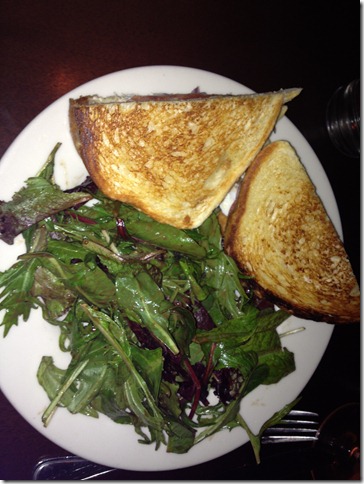 I don't know what dressing they use on their side salad, but it's amazing. I've eaten here before too and it's great. I also like how when you get a side salad with your sandwich they don't give you a measly portion, it's a really huge one. Oh my god, I'm waxing poetic about the size of a side salad, aren't I?
And, last but not least: naturally we had to hit up Taco Bell at least once…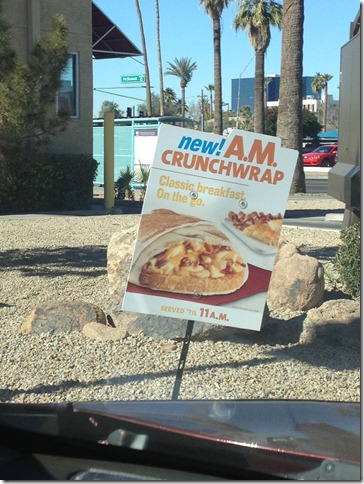 I cannot think of anything more disgusting than that, yet I am tempted. Sadly, or fortunately, I don't think we have breakfast at Taco Bell here.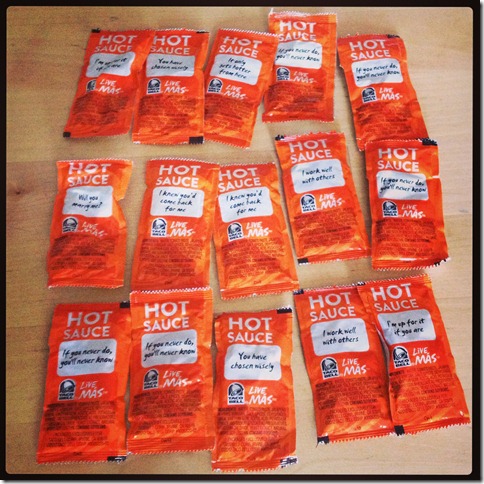 I think that was enough hot sauce for two girls to eat four items from Taco Bell.
Have you been to Phoenix? Are any of these places your favorites?