I am trying to get more accustomed to running outside.  I live about five minutes walk from Tower Grove Park, which is just perfect for running!  I can warm up on the walk there (involves lots of street crossings) and then once I hit the park I can do a (I think?) 4 mile or so loop.  Hypothetically.  In fact, today was the first time I ran all the way to the end of the park and then back.  I will need to get one of those fancy Garmin watches, I think?  (Christmas present?)  Anyway, I was back home in about 50 minutes.  I felt great!  It was just shy of 40 degrees outside so I wore my Lewis and Clark long sleeve "tech" shirt over a tank with capri leggings.  I thought I might be too cold, but it ended up being perfect.  I also wore my water belt.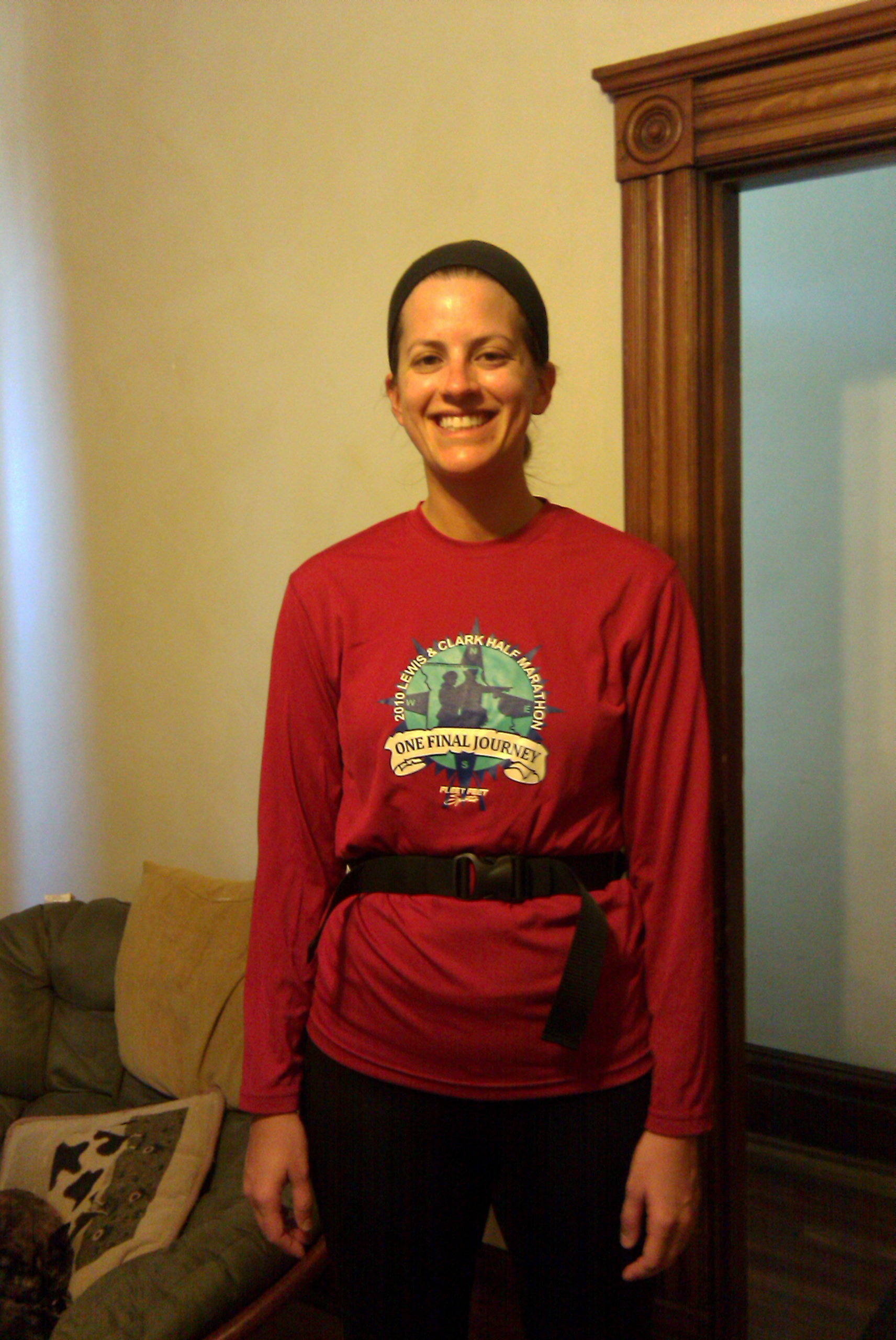 Yes, there's a cat in the far left corner of the picture.  Fancy that!
Anyways, the run was really beautiful.  I listened to Car Talk on my ipod shuffle, but also enjoyed the trees.  I snapped a couple of pictures during a short water break.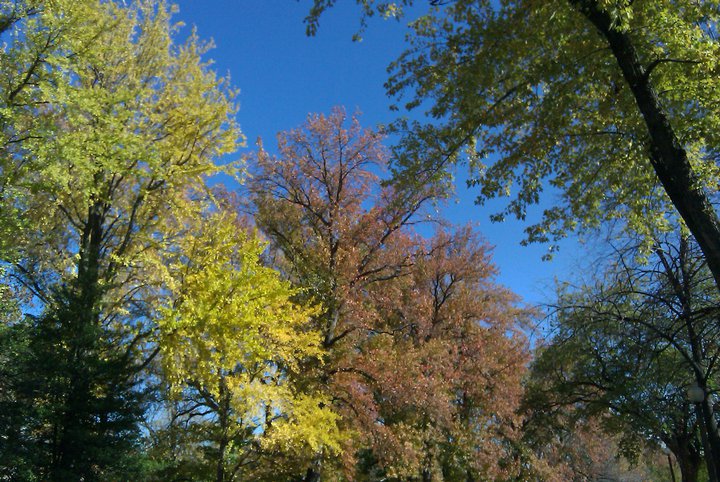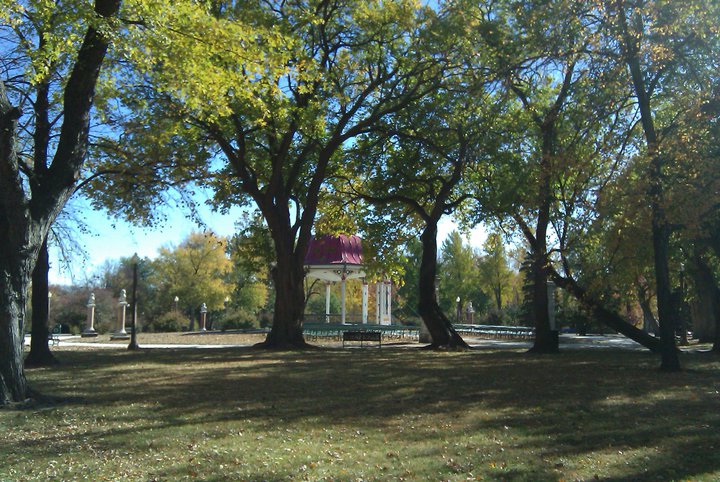 So, am I becoming an outdoors type of person if I enjoyed my run outdoors?  Hmm….  I will say this was my easiest run through the park yet.  I think the cool weather made it much easier!