Last night Chris and I went to Niche for dinner.  Since we aren't exchanging gifts this year we wanted to treat ourselves to a nice dinner instead.  We had gone one time before—on Chris's 30th birthday and it had been fantastic, so we were really looking forward to our dinner.
We decided to splurge and try the Chef's tasting menu.  Our friends had been the week before to celebrate a birthday, and they highly recommended it.  If you want to do the tasting menu, they ask that all members of the party do so, though if you have dietary restrictions they are happy to accommodate.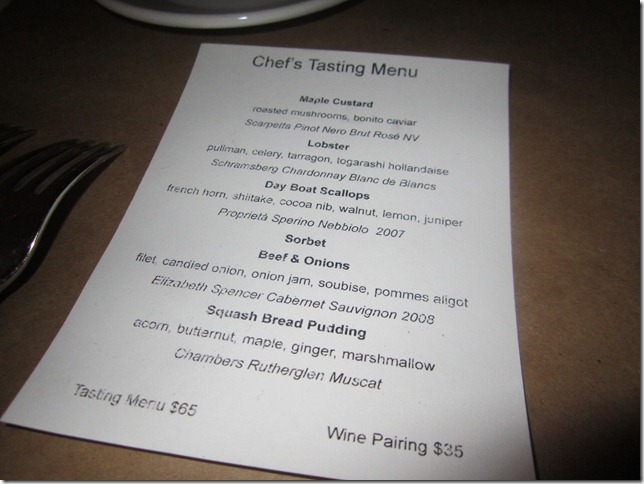 We decided against the wine pairing—neither Chris nor I like white wines, and I don't care for dessert wines or port either, so it didn't seem like the best idea.  We saw other diners doing the pairing, and I'm sure it's great if you are open to all different kinds of wine.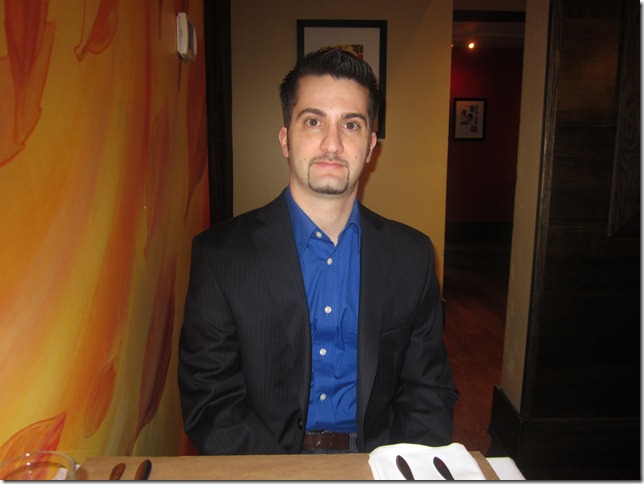 Chris looking very handsome!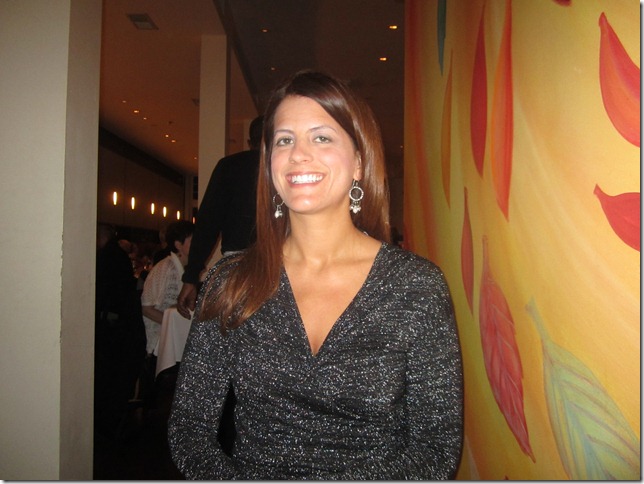 I was not quite ready for this picture.  However, we noticed that people were giving us funny looks so we stopped taking pictures—Chris was embarrassed. 
So, I turned off the flash for the food pictures—I didn't want people to stare and make Chris feel uncomfortable.  Yet, the food was so beautiful I wanted to take pictures!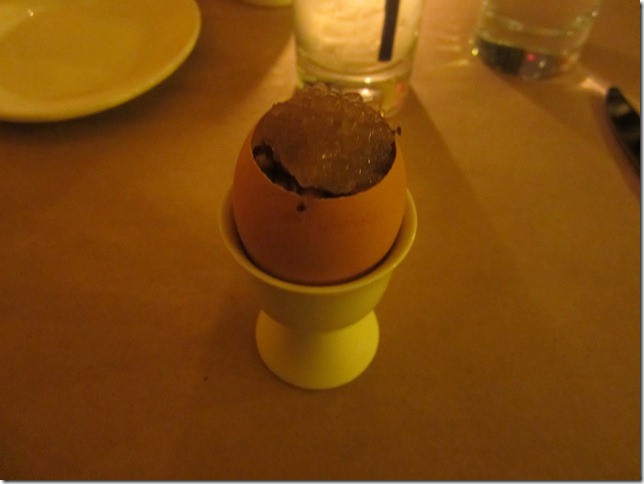 This is in a little eggshell!  It was great—weird, but delicious.  (Maple Custard)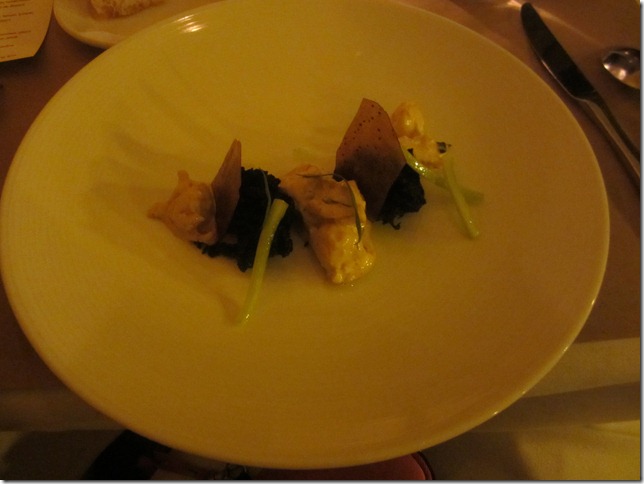 Lobster:  Possibly the greatest thing I've ever eaten.  Our friends raved about this one as well.  Laura:  I need you to recreate this at home and invite us over.  Seriously.  THIS is what I am thinking about today.
Scallops, very tasty!  Next came a sorbet—I didn't bother to photograph it as it looked like a small scoop of sorbet.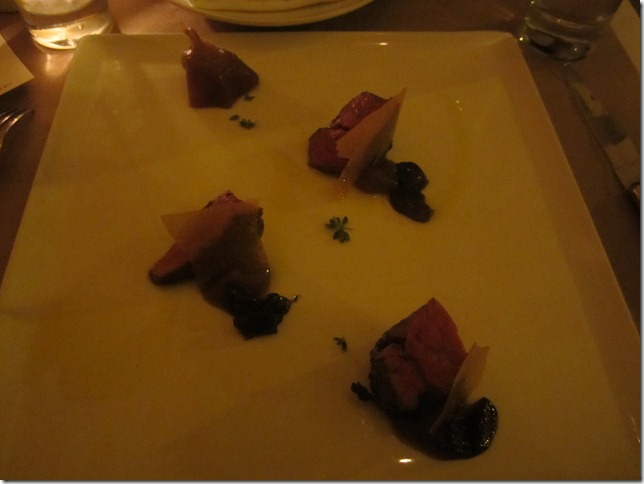 Steak.  Melts in your mouth, not in your hand.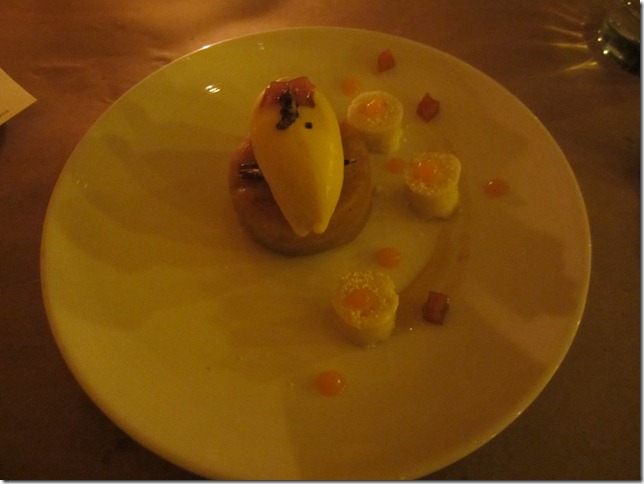 And the grand finale, bread pudding!  The things on the side are the marshmallows.
All in all it was a fantastic meal!  We will return in a few years, or who knows, maybe next year for our first anniversary?
After dinner we decided to drive over to Frazer's to cap off the evening and meet up with a friend.  My trainer Mike works there (as a server, not a trainer) and we were able to chat with him as well.  It was a fun evening!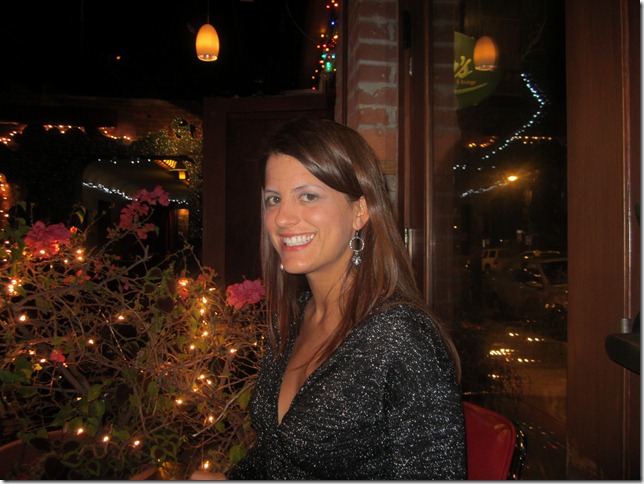 Chris kept commenting on how shiny I was.  I guess the dress is pretty shiny, and the earrings too.  Whatever, it's the holidays!  I'm supposed to shine, right?
I was thinking about how last night's meal fit into my top restaurant meals ever.  Other top meals:  Capital City Club restaurant when I was in high school (I think that's what it was called—it was my first fancy restaurant meal ever and I still dream about the caesar salad), Lola in Cleveland, and well, perhaps, our first time at Niche!  Chris wanted to add the steak house "Craft Steakhouse" that he went to this summer in Vegas with his friends as one of his top favorites.
What are some of your all-time-favorite meals out?