Today is my mom's birthday.  Happy Birthday! I believe this calls for some pictures, right?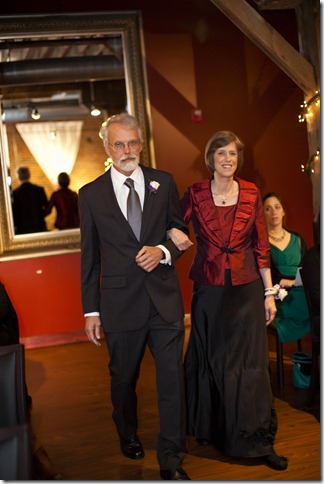 My parents walking in to, oh right, my wedding.  Don't they look dapper?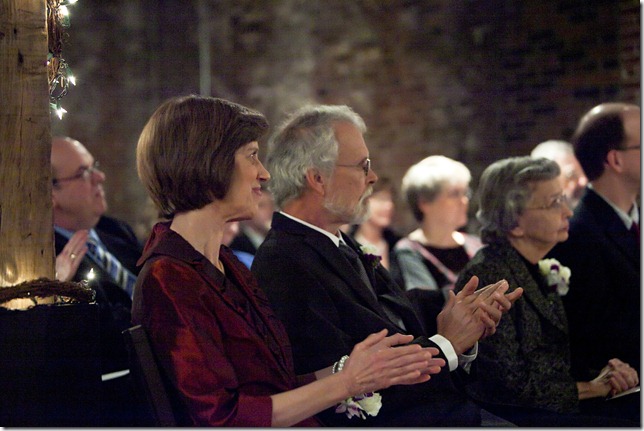 There they are, applauding…something…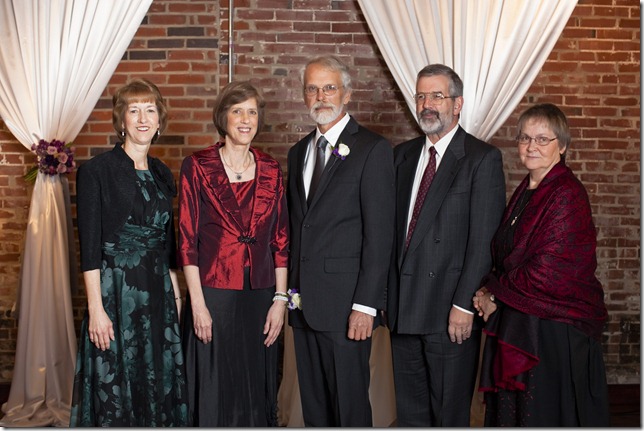 My Aunt Connie (Mom's sister), Mom, Dad, Uncle Ed (Mom's brother) and Aunt Twila (Ed's wife)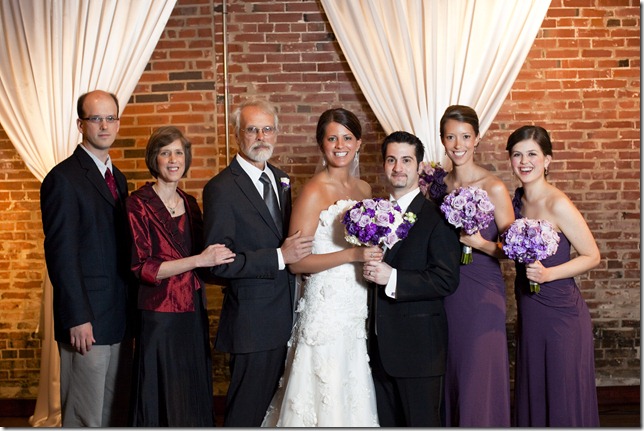 My whole immediate family.  Jesse (brother), Mom, Dad, Me, Chris, Leslie (sister), and Carrie (sister).  The fruits of my parents labor… evidently not everybody had the same memo on whether we were smiling or looking serious…
Hope you have a wonderful day, Mom!
Totally unrelated, but I wanted to share.  Have you seen this wonderful picture?