I think of Mike Cimbala, my former stand partner from when I was in the Charlotte Symphony, on Groundhog Day.  One time he told me it was one of his favorite holidays and he liked to spend the day watching the movie Groundhog Day (with Bill Murray).  I miss Mike, as sitting with him was one of my favorite parts of my job with the Charlotte Symphony, and I learned a lot from him.  (I left Charlotte and the symphony, and tragically Mike passed away a year and a half ago.)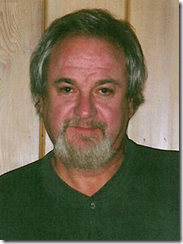 Mike Cimbala, violinist
Speaking of having the same day over and over:  I ended up having today off and will have half of tomorrow off as well.  I am teaching my private students at my house tomorrow unless they cancel (note to students:  please come unless you can't, in which case, please call or email!).  I can't believe how fast a week goes by when you haven't really done anything…
Usually by Thursday I am exhausted and ready to face my last day of teaching of the week.  Instead, I'm…well, honestly, I'm still exhausted, but really I'm fairly well rested.  I am excited to teach, but the Thursday feels anticlimactic.  After all, I'm about to embark on three days off from work.  At least by Monday things should be back to normal (until the next winter storm!).
I did do a long phone meeting today, cleaned a bit, did some necessary online shopping (teaching related, not clothes!), and spent way too long cleaning the ice off my car.  It's supposed to get down to zero degrees tonight, and I didn't think it would be any easier tomorrow.  I also got to the gym and ran 4 miles on the treadmill, which was really hard tonight.  Some days I feel like I can barely run at all, other days I feel great.  I wonder if that's normal?
Chris and I went to Café Mochi with some friends tonight.  It was great to finally get out of the house.  We had some delicious sushi and udon noodles with shrimp (not together, two separate things), and then hit up a gelato place down the block for gelato and hot chocolate.  I recommend the pink geisha drink at Café Mochi, also the volcano roll and the udon noodles with shrimp (yum!).  At the gelato place, I didn't want anything cold so I got a hot chocolate instead.  Probably the same calories, but I wanted something hot, since it's supposed to get down to zero degrees tonight.
Please remember to click on the Diet Coke "capture the flag" each day!  Heart disease is the number one killer of woman and we need to do what we can to help.