What a busy weekend so far!  Masquerade Ball last night, and then today I got up BEFORE the crack of dawn to run a 5k, then home, nap, wedding,  nap, practice…well, haven't gotten to that yet, but will soon.
For the Winter Opera Fundraiser (Masquerade Ball) I played two pieces, one for the cocktail hour and one at the dinner program.  The cocktail hour was at the home of some very generous donors, just upstairs from Dominic's, where the dinner was.  The dinner was fantastic!  There was pasta, salad, choice of meat (I had the tenderloin) and choice of dessert.  In between each course several of the singers performed a few arias, and during one of the sets I played as well.  The audience was very receptive and appreciative.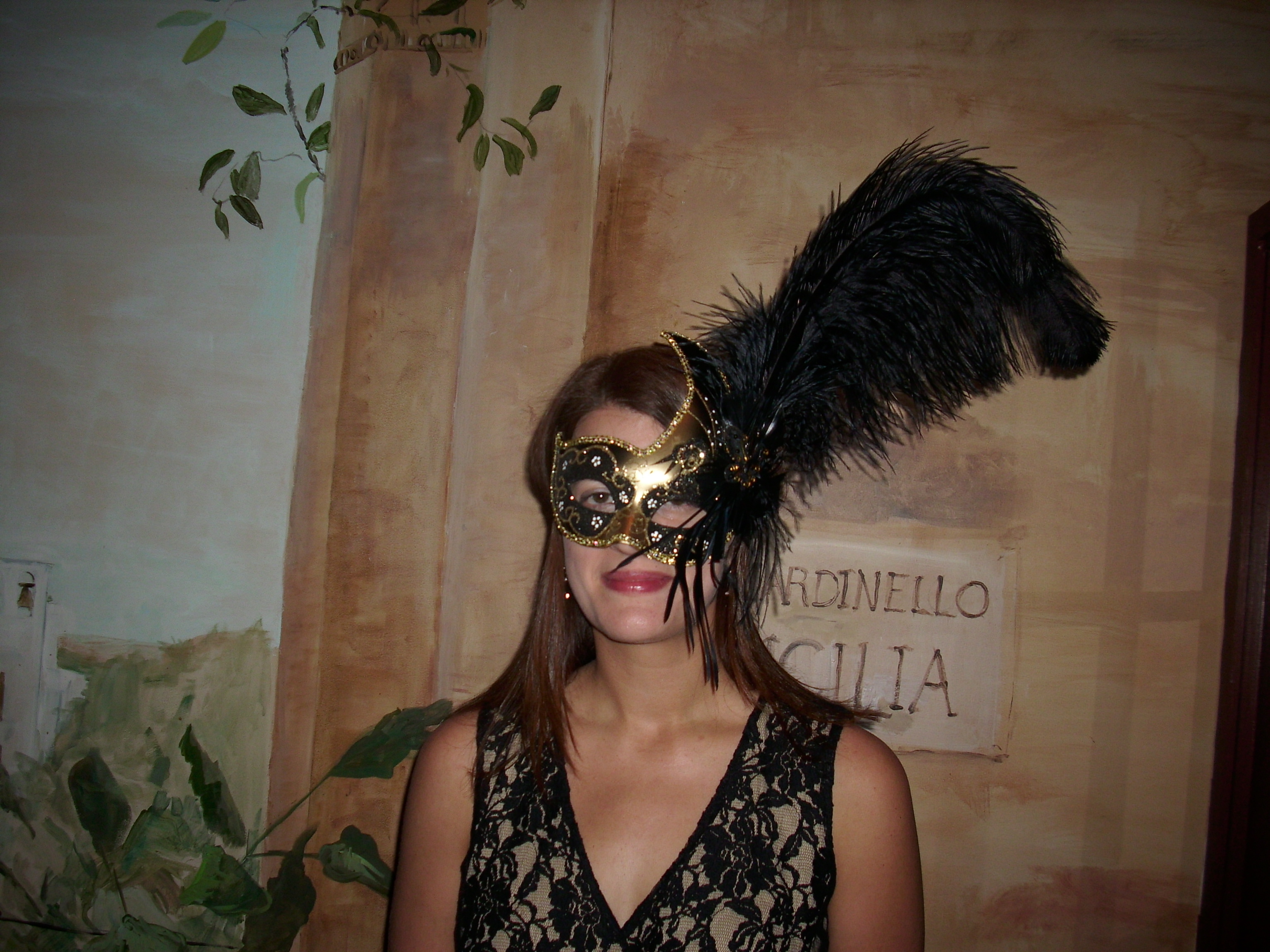 Today:  5k and wedding.  More on the 5k in a later post.  Here's a teaser photo.  Please note the awesome socks!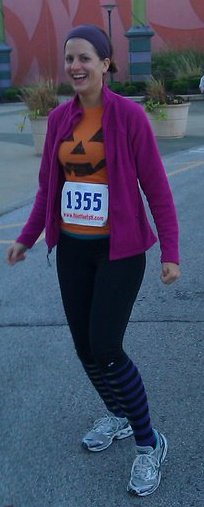 Today's wedding (just one) was at St. Paul's United Church of Christ in Oakville, Missouri.  The church was small but very nice.  I "retro app-ed" some photos for fun, as usual.  The wedding was very nice and straightforward.  My friend Sarah hired us, and the bride was a friend of hers from high school, so the event was more meaningful as well.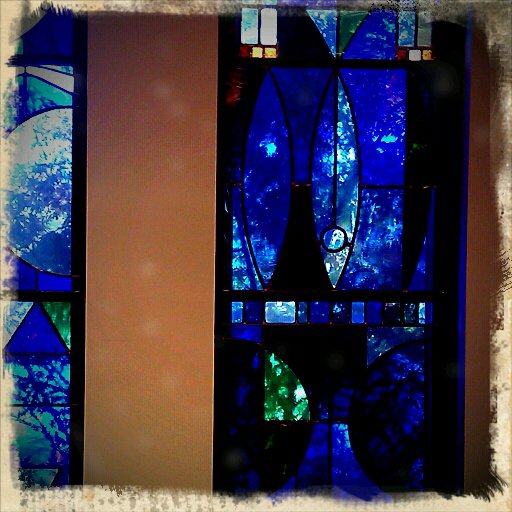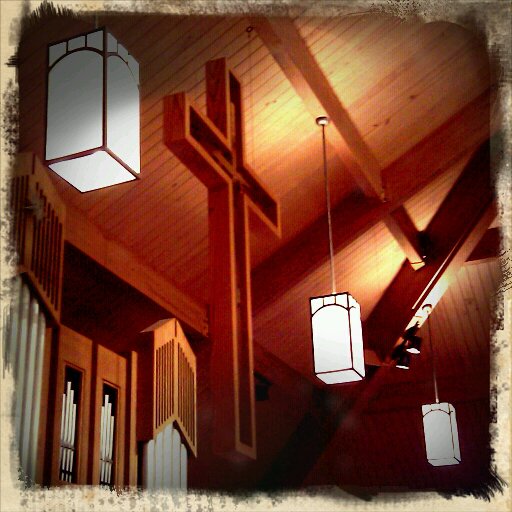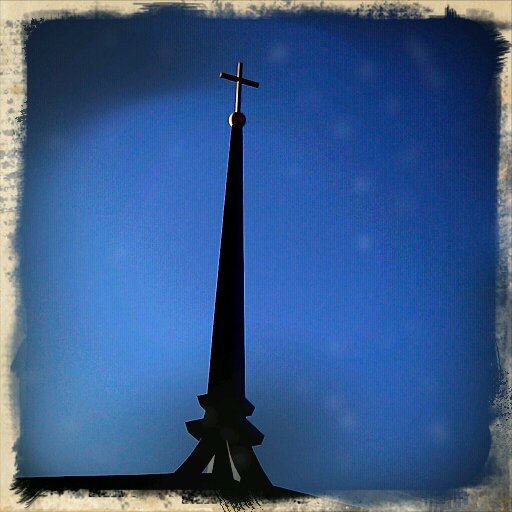 Unrelated:  I wanted to post this hilarious picture of my "new" trainer Mike.  He wore a costume yesterday for Halloween.  Can you guess what he is?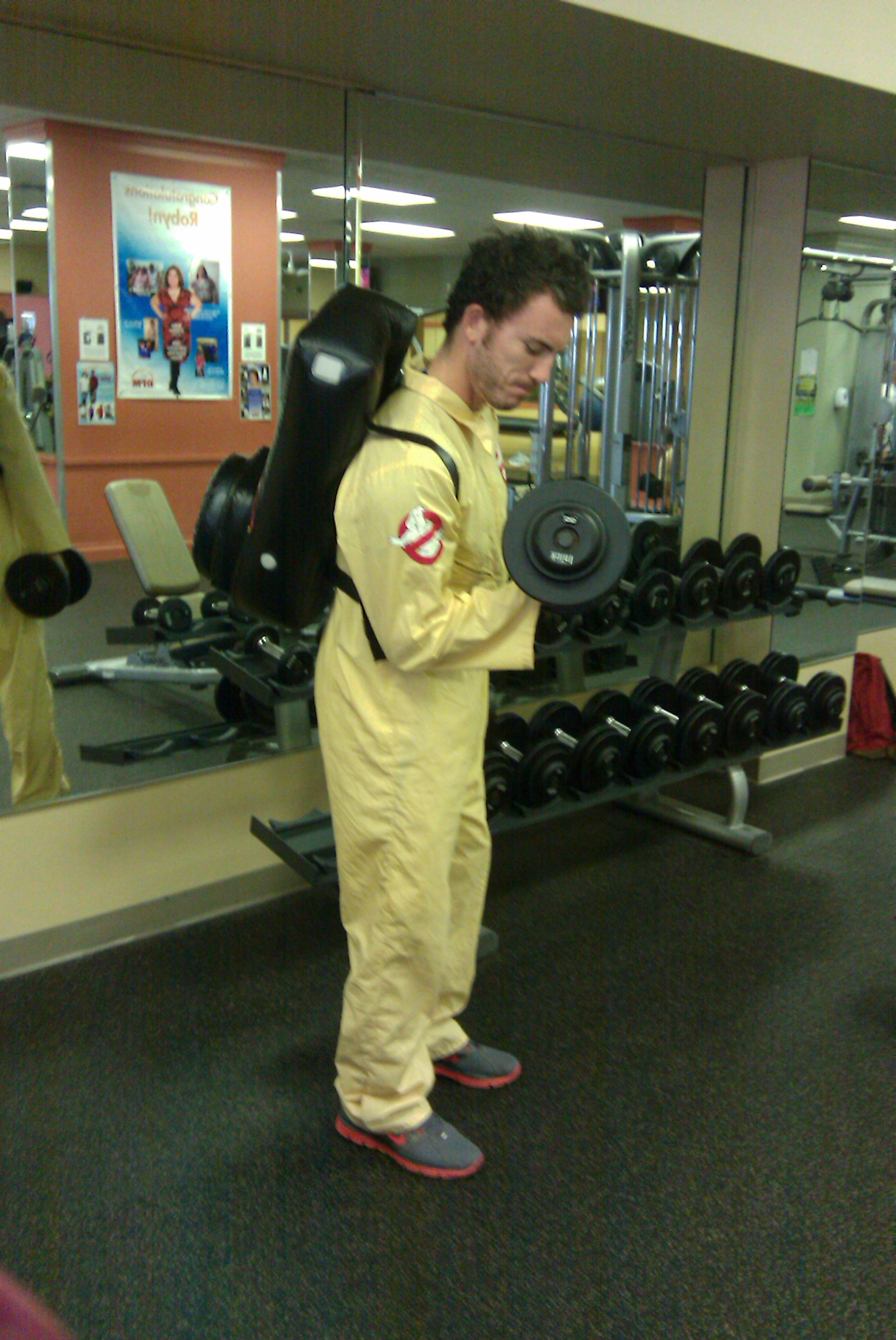 I hope all my readers have a safe and happy Halloween!  I am not dressing up/attending any costume parties, nor will I be answering the door to trick-or-treaters (we just don't get enough in the neighborhood to buy candy 🙁 ), but I know many of you will.