And Happy Birthday to my Dad. (Interesting read: the wikipedia article on Memorial Day, in case you aren't sure what it's all about.)
How's your weekend been? I hear it's one of those "long" weekends for most people? I don't know about you guys, but if I have four days off, I call it a vacation, not a weekend. I did not have four days off. That must be really weird! (I rarely have two days off in a row—such is the life of a musician. And as a self-employed musician, even when I have a day off, I'm usually still working in some capacity. I'm not complaining, just puzzling over all of this.)
For instance, today, I should be practicing for this weekend's Chamber Project St Louis concert. And I think I shall, after I blog and finish watching The Mentalist. (Does that make me sound old, watching a show on CBS?) I've got plenty of teaching busy-work to catch up on but I think that can all wait until tomorrow.
It's been a fun weekend though. Saturday's race didn't actually happen for me. Chris and I went for a lovely dinner Friday night at Sidney Street Cafe.
Salad and Bouillabaisse. Delicious. Except that I woke up in the middle of the night with some, shall we say, stomach issues. I think maybe the bouillabaisse was too rich for me or something? So getting up at 6:30 to go run was…not happening. Not wise at all. I felt bad missing it, but I think I would have felt worse trying to do it. Instead I ended up sleeping until around 11:30.
Then I had to work. Two weddings.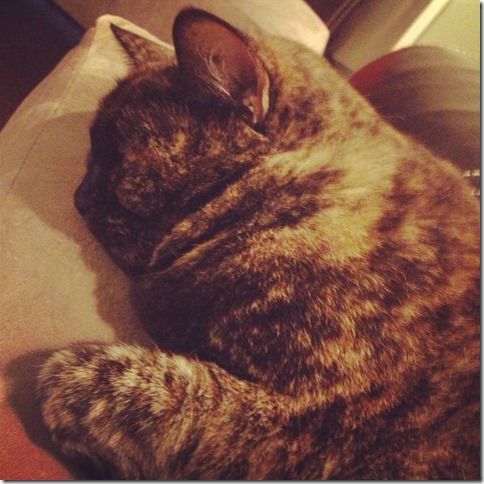 Oh, wait, that's a cat.
First was a Quartet with Serenade Strings for Nicole and Braden's wedding at Trinity Lutheran Church. We were in the balcony for it, which is fun because you get to see almost everything that is happening.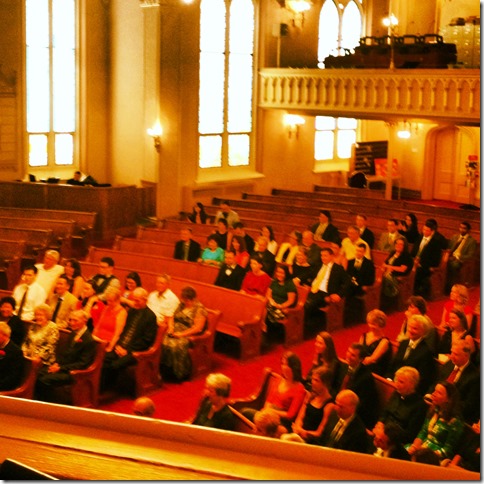 If by everything one means the audience. The minister was a funny guy and had the audience in stitches on more than one occasion.
Then it was off to the Botanical Gardens to play for a trio gig with the Rosewood Ensemble.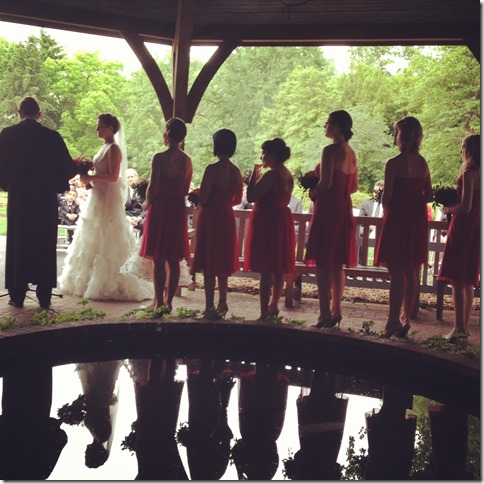 Katrina and Clark got married at the Lehmann Rose Garden. I loved this picture because of the reflection in the water, and I loved her dress!
We played for the ceremony and then raced over to the Ritz in Clayton to play for the cocktail hour. It was an exhausting day especially since I didn't feel terrific.
Yesterday was a relaxing day off (as is today). I made dessert for a potluck (recipe to come, ha!) and then attended said potluck AND an engagement party.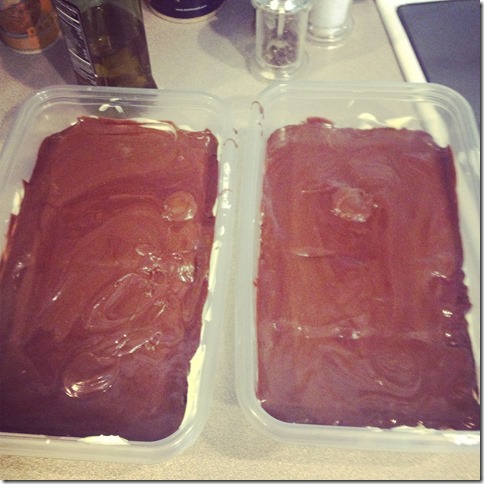 I made chocolate eclair dessert. It's a graham cracker and pudding type thing and is both easy and delicious.
At the potluck I had some issues drinking wine out of a plastic cup—ended up spilling on my skirt in FOUR different places.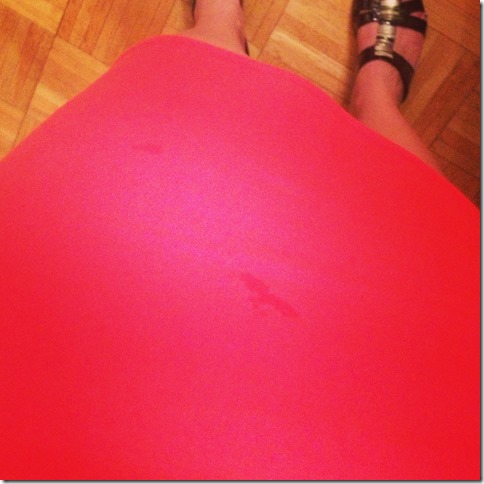 It was a nice skirt while it lasted. Hopefully the stains will come out.
And then this morning I went for a run. I was hot and sweaty, so I took a selfie afterwards.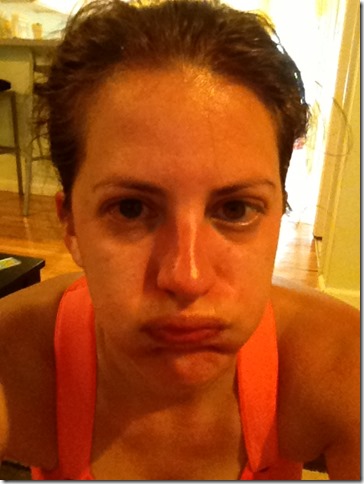 Tonight we are grilling steaks and veggies, assuming the storm passes through quickly. Otherwise I guess we'll just sit around in the dark crying.
What have you been up to?