I've got a lot of pictures to go through from my camera.  Here are a few from my phone.
Those are the bouquets in the corner:  succulents!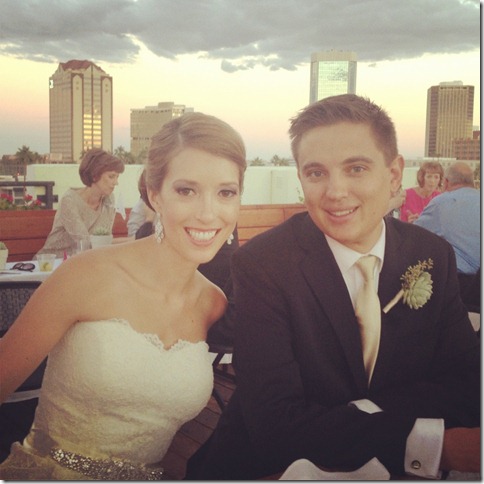 Leslie and Peter—they did it, they got married! My mom is in the background of that picture too.  I'll tell you more about the wedding later, whether you want to hear it or not 😉
Oh, and I have notified the winner of my Tropical Traditions Coconut Oil giveaway in case you were wondering.  Sorry if you didn't win.  I've got more stuff to giveaway though, so stay tuned!
And I'm heading back to the gym today.  A week or longer of "celebratory eating and drinking" certainly makes one feel flabby.  I'm referring to myself of course.
What did I miss while I was gone?