I bought a carton of delicious black bean hummus at the grocery store the other day.  I put some on my sandwich tonight instead of mayonnaise or mustard and it was DELICIOUS!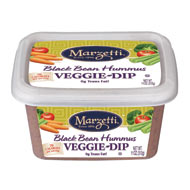 I also purchased carrots to dip in it.  I haven't had black bean hummus before, but this was really tasty!  In fact, I'm still sitting here, an hour later, thinking about how good my sandwich was.  You know what that means:  hummus is on the list!  I am thankful for hummus (in all incarnations, from black bean to regular to spicy to garlic varieties).  I am thankful for whoever invented hummus also!  THANK YOU HUMMUS!  (trying too hard?)
Today was a beautiful sunny day.  I was walking towards my house this afternoon and I just couldn't resist taking a few pictures of this gorgeous view.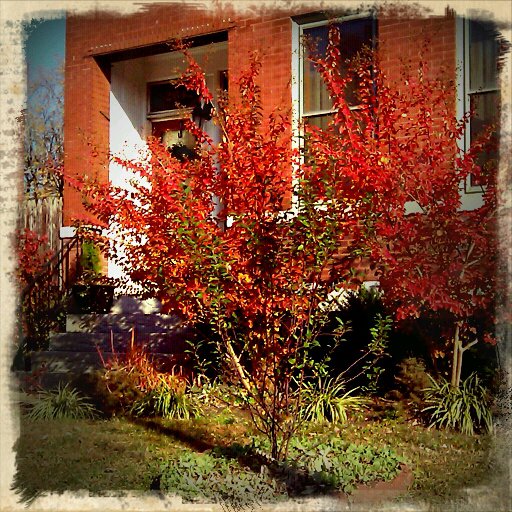 The red color was really popping in the sunlight!