Unfortunately I didn't win the race on Sunday. Yeah, I know we're all disappointed. Next time I'll try running beforehand 😉
I did finish though! And so did Leslie! I'll tell you more about it later, but I've spent the past few hours in tax mode (oh, hey, isn't that deadline coming up?) so I'm not up for the challenging task of writing a race recap quite yet. I'm also trying to get Leslie to write one, since I feel like hers would be more interesting (flattery…)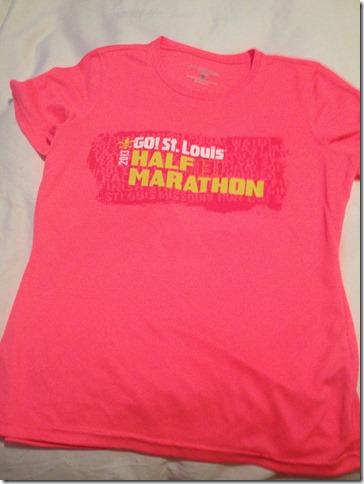 So what do you guys think? This was the pink shirt the race gave out for women. The men got a lovely blue shirt. I'm not saying I don't like pink, because I do, but I don't that we got different shirts…I think it's weird and sets a bad precedent. Thoughts?
Next year I think we should run the Paris Marathon instead. The author of one of the blogs I read ran it this year and though she hasn't written her recap yet…I think it must be the most amazing race ever. I also love Paris, as you know (and if you haven't read about my trip you totally should!) and hope that someday I can visit again. Does anyone want to sponsor me and Leslie for the trip? I'd train my BUTT off too, I promise! We'd even pay for our own food if we got our trip and lodging covered!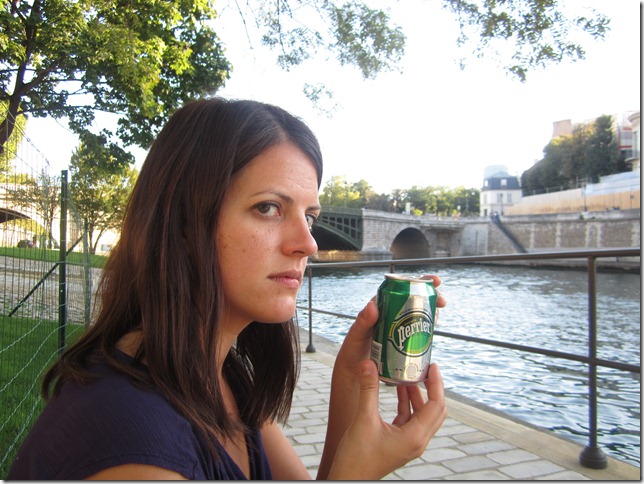 Leslie and I were brainstorming other (more practical) ideas for our next race today. Anyone have any suggestions? We're looking for something that is…a bit flatter perhaps…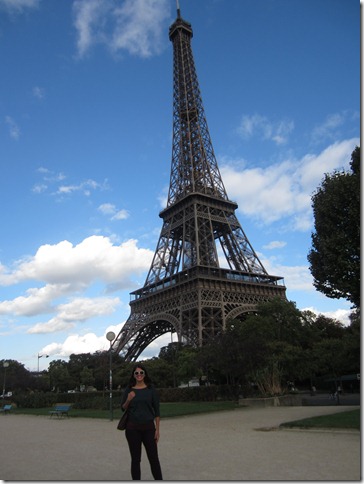 Did anyone catch last night's Mad Men? I don't think it's a spoiler to mention that there was a violinist in a minor storyline. She wanted to go to Juilliard…now here's the thing about music: there are other schools than Juilliard (well, a few others.) I wonder why no one suggested she try my alma mater, The Cleveland Institute of Music. Sometimes I'm sad that the only school non-musicians seem to know of is Juilliard.
Local readers: this Friday night I'm performing with Chamber Project St Louis—I'm playing on the Schubert and the Schumann, 8 pm at the Chapel. This link will give you all the information you need, and I'd love to see you there! The Chapel is a great place to see a concert because you can dress as casual as you like and you get two drinks (alcohol and non-alcohol options available) during the show.