Remember to go vote for my blog!  I don't think I'll win or anything, but a girl can dream right?  If you vote for me, tell me in the comments (and you can do this more than once) and I'll love you forever.
I stole this from @slso on twitter.  The irony is someone took the picture, posted it, @slso retweeted…but note the screen!  This is the inside of Powell Hall, before the symphony is about to play for Michael W. Smith.
I had a long day with lots of gigs, but now I'm relaxing at home.  After the symphony concert my friend is hosting a party at her house.  I am baking cookies to bring.  I just burnt the first batch though…oops!  Two cookies were salvageable.   (maybe I shouldn't be blogging whilst baking?  Meh.)  This is why I should do a test cookie, like my grandmother taught me…the second batch was perfect, and honestly we don't need that many cookies anyway, right?  It's fine to bring only a dozen to someone's house, correct?  I would take a picture, but I'm recharging my camera battery.  Basically they look like 1 dozen cookies arranged on one of the last of the plates from my bridal shower.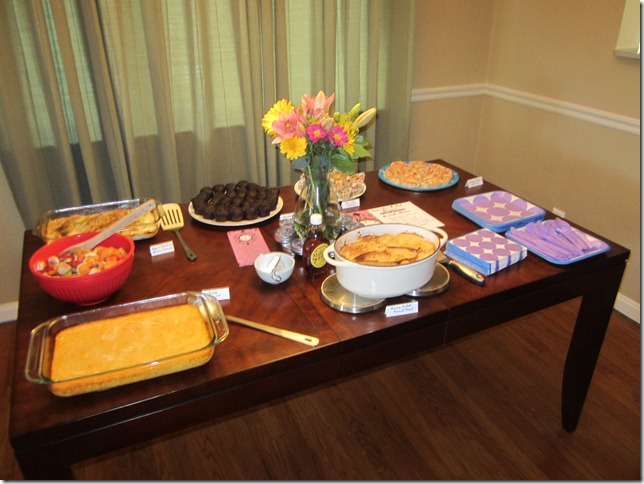 My goodness, I have an odd craving for cheese grits..
Tomorrow we are running the Taco Bell Fitness Course again, then Chris and I are getting a tree, then another party to attend, and a concert to play.
Anyway, here's the recipe for the cookies I made.  I bought a bag of Andes Baking Chips…um…last December.  I thought tonight it was time! (I hope they don't kill me…the bag was unopened.)
Andes Crème de Menthe Cookies:
Ingredients:
1/2 cup salted butter – softened
3/4 cup dark brown sugar
1/2 cup white granulated sugar
1 tsp. baking soda
1 tsp. baking powder
2 tsp. vanilla extract
2 eggs
1 package (10 oz.) Andes® Crème de Menthe Baking Chips
2-2/3 cups sifted all-purpose flour
Directions:
Preheat oven to 350° F.
Blend butter, sugars, baking soda, baking powder, vanilla and eggs until mixed.
Stir in Andes Baking Chips and then flour. Chill approximately one hour in the refrigerator.
Measure out approximately 1 oz. of dough. Form a ball and slightly flatten.
Raise oven rack one level above the middle and bake on non-stick baking pans.
Bake at 350° F for approximately 8 – 10 minutes.
Cool on pans for two minutes before removing.
Yield:
4 dozen cookies.
Notes:  This made just about 2 1/2 dozen cookies for me.  Also, just over 7 minutes seemed to do the trick if you prefer a soft cookie.  However, I didn't raise the oven rack, maybe that was the problem?  Just be careful, don't set the timer and leave the room to start a blog post.  These are like a minty chocolate chip cookie, quite tasty!