No, I haven't finished watching the final season yet. I will tomorrow. (Probably). But I've read all the Game of Thrones books so I know what happens after that. Also I watched the movie Prisoners and figured out what was going on about halfway through so I definitely feel good about my chances here.
The weekend flew by. Saturday was full of work.
Wedding ceremony at Our Lady of the Pillar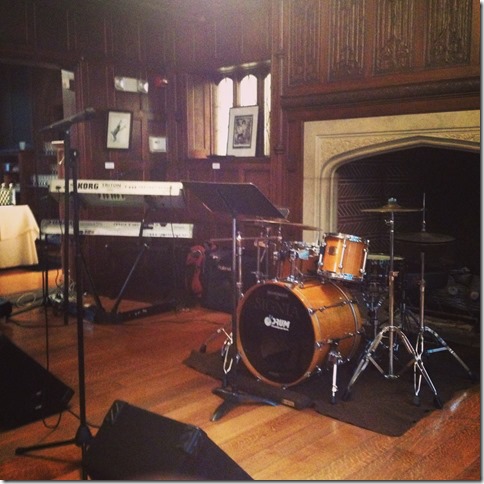 Cocktail Hour at the Artist's Guild. This was not our setup, obviously—this was for the band who would be playing after us. I bet they were more fun, though we played opera arrangements for 90 minutes, and the Carmen arrangements made me want to brush up on my Carmen Fantasy. And then thinking about Carmen Fantasy made me want to really buckle down and compose my dream piece: Fantasy on Themes from the Sound of Music. I wonder if I have the skills for that?
Sunday was full of entertainment, including a bike ride on the Riverfront Trail. Action shots–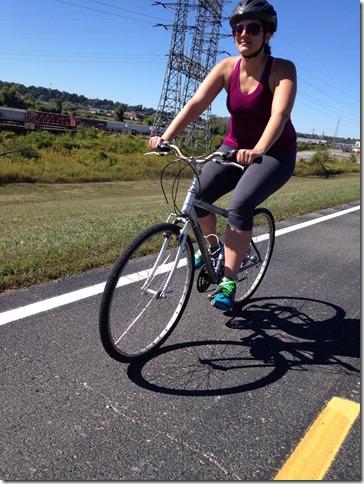 It looks like the seat could probably be higher.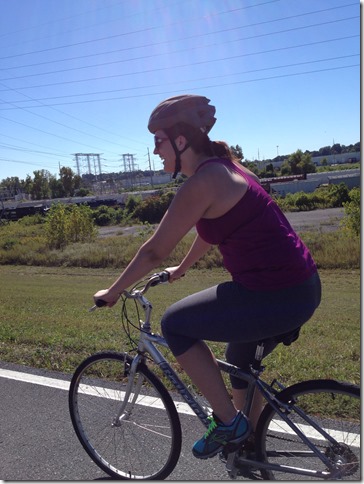 It is worth noting that I wanted to get a cool purple-ish helmet at Target but my head is too large for ladies' helmets.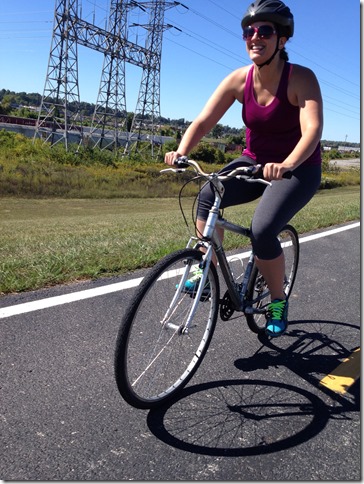 Biking is so much funner than running. Why did I just learn this recently?
Monday was different because instead of my full day of teaching I did some canceling/rescheduling in order to play at a fundraising event. The cool part was that the Mayor was there and also the Attorney General of the State of Missouri. I didn't take any pictures because I was on good behavior and that can seem creepy, but it was enjoyable and we got to hear some speeches (totally made me feel like I was on the West Wing for awhile there.) We also got to play an arrangement of one of my favorite songs—"The Luckiest" by Ben Folds. It always makes me a little teary.
Saw this on a blog I read recently. It's from the 30 Happiest Facts of All Time.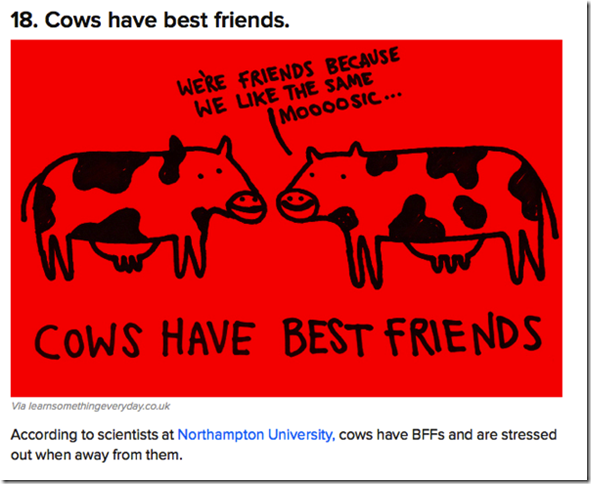 Speaking of running—I figured I'd sign up for a 5k after Thanksgiving (this is in addition to telling Leslie to find a Thanksgiving 5k in Phoenix, where I'll be spending my Thanksgiving vacation. Yes, why don't I say Thanksgiving again.).
Cats. It benefits cats. I can't think of anything more fitting, honestly. I think running for a cause other than myself might be my best bet.