And I spent most of it inside. That's okay. I did do some stuff outside…
Saturday: I ran! Tower Grove Park was absolutely gorgeous with the leaves turning, the sun shining, and the weather was about 60 degrees. It could not have been nicer weather. And yes, that's mainly all I did outside. But it was almost enough.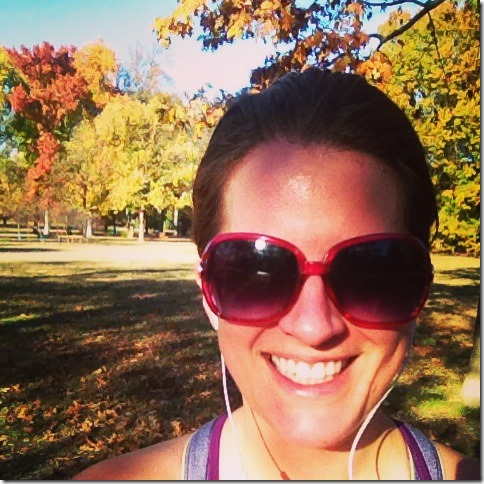 I love fall. Especially when it's not too cold.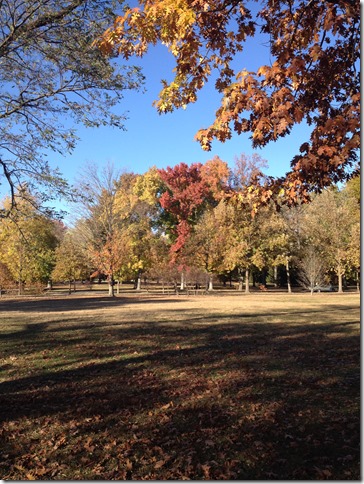 Saturday night I went to my friend Melissa's bassoon recital at the Tavern of Fine Arts. I was pleasantly surprised by how much I enjoyed the entire program! She sounded wonderful and the repertoire she and her pianist chose kept us interested and entertained. It was a fun evening and I'm really glad she played her recital in St Louis for us—she had already performed it twice in other cities, but it worked out to do it while she was in town for Opera week.
Sunday was our last opera performance. Long week of rehearsals and performances…done! I had plans to hang out with a friend tonight, but I ended up crashing on the couch for an hour or so after the show and then just put on my pj's and spent the evening catching up on my television (White Collar and How I Met Your Mother)…yeah, I am pretty awesome. I figure I'm resting up for the week ahead, and I hope to really get caught up on the stuff that got lost this past week.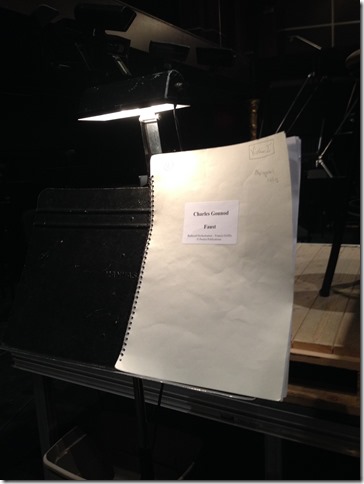 During opera weeks I really try to limit my outside practicing, for instance, so I'm looking forward to getting back to regular violin practice…I was completely inspired by Melissa's recital and started really wanting to play a recital of my own soon. I'm hoping my friend Jennifer and I will be able to do something in the next year (fingers crossed!) but either way I'm looking forward to rehearsing some this week.
Speaking of being inspired, I was also inspired by my friend Kate who ran the Skippo 30K this weekend. I ran the race last year, but missed out this year. I'm hoping to be back next year! My biggest obstacle now to getting back into shape is pure laziness. I am not busy enough to make that an excuse—I just get lazy and get caught up reading instead of just putting on workout clothes and going out the door. At least I'm reading? And blogging again, semi regularly. I love blogging, and the biggest issue sometimes is just…opening up windows live writer, uploading the photos I've taken, and starting to write. Writing is fun, running can be fun, and they are both frankly more fun than sitting on the couch reading articles about thigh gap.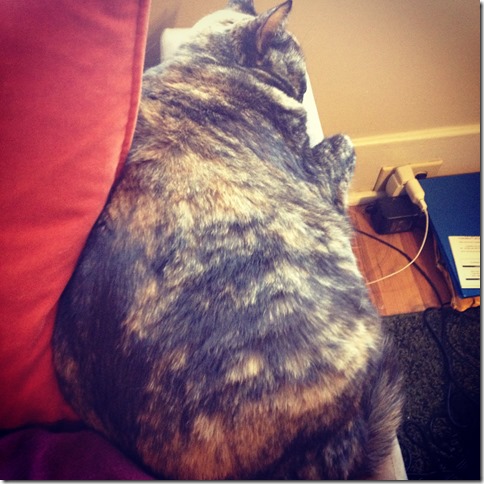 Then again, she does make it hard to move from the couch—being so cute and cuddly and furry. *sigh*
How was your weekend? Anything exciting going on this week?
These are what I want for Christmas. Leslie texted me this picture from Target. Cat's pajamas!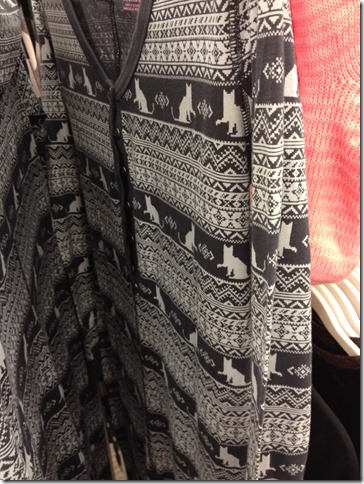 Don't forget that I am running a giveaway through Friday. Enter to win if you haven't!
I hear there is snow in the forecast for us tonight…fingers crossed!