Louie and I had a wonderful vacation in the Smokies and Asheville. I had every intention of starting a post about it today, but I'm a little more crunched for time than I'd thought. I promise I won't wait too long!
One sad thing is that we had to cut our trip short by one day. Well, that's not what was sad. The sad thing is that my dad's brother, my uncle Sam died and I wanted to get home so that I could get to his services which were in my Dad's hometown in Ohio. It was nice to see my family though. I got to see my grandmother again, and my parents, sister and niece, loads of aunts, uncles, and cousins, even if it was a very short visit and for a very difficult reason. Leslie and I were able to play for the service which I find is a nice distraction and something nice to be able to do.
Then I had to hurry back home to get to work, and I feel like I've been working nonstop. I haven't though, I'm just not quite on "work mode" yet. I had a few new students last week, which was fun. I had a full week of private teaching, but I haven't started up at the colleges yet. We also had a few house guests, and of course, THE ECLIPSE, which was on Monday. We got about 45 seconds of totality, and it was really neat. I kind of wish I had known more what to expect and maybe I could have appreciated it more. Mostly I was just terrified of messing up and being permanently blinded, and that was about as far as I'd gotten.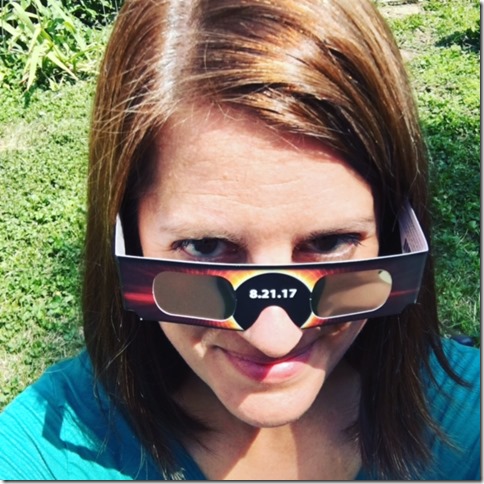 I felt like the eclipse really signified the end of summer. Now it's time to buckle down for the busiest fall semester I've had since moving to St Louis. Performances highlights will include playing Astor Piazzolla's Four Seasons of Buenos Aires with the Metropolitan Orchestra of St Louis, playing Tchaik 5 with the Illinois Symphony (decided I missed playing full orchestra music and I needed to remedy that, so I'm playing a few concerts with the Illinois Symphony this season), and playing the King and I in the pit at the Fox Theatre. The quartet is slow getting off the ground this year, and I think that's okay…we had a few busy years and a lot of the things we've done either don't want to book the same thing each year OR have shut down for various reasons, and I think we just got tired of pushing. We have some irons in the fire and some concerts booked for the spring and somewhat oddly, next summer.
So that's pretty much it for now. I need to get back to practicing, and then a wedding, and then I'm tired and want to stay in and relax tonight. Last night my brother-in-law stopped through on his way home to Arizona and we went to Union Loafers for pizza (yum) and the night before another out of town friend was here, and we went to Polite Society. Next weekend April is in town visiting (woo-hoo!) and I have a million weddings too…fall is here, at least schedule-wise, and my bank account is getting happier again.
How's your August been going?