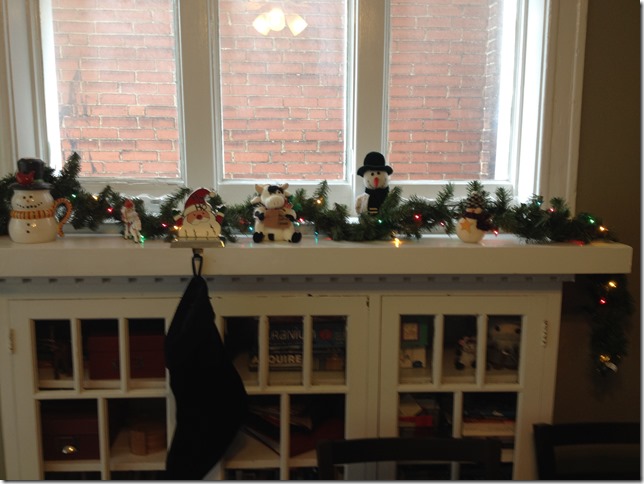 I had my annual Cookie Swap Party over the weekend. There were only 7 people there but it was great fun and we still ended up with plenty of cookies!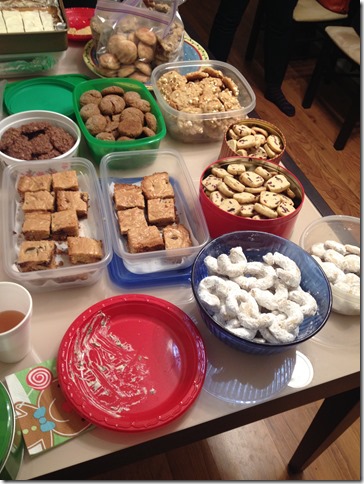 Please ignore the dirty plate. I don't know what is wrong with me. That did contain spinach artichoke dip though, so it was a winner.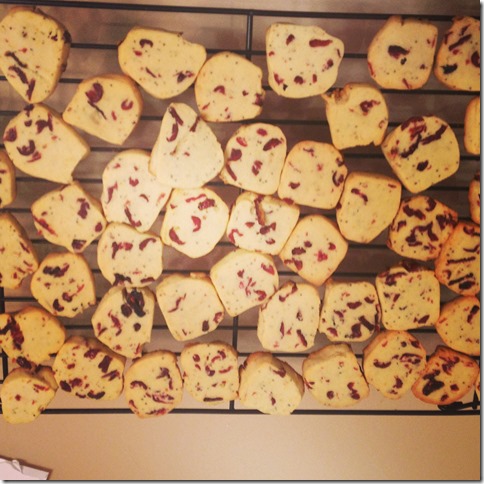 I made Cranberry Orange Poppyseed Shortbread cookies. They were delicious, albeit a bit smaller than I think I would have liked.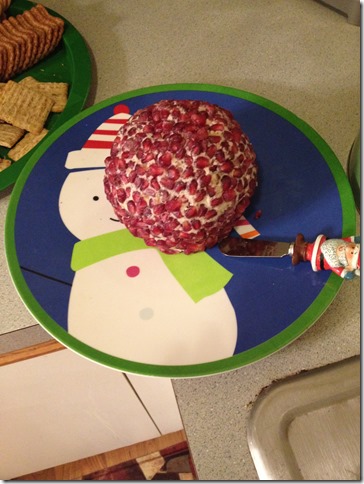 I also made this pomegranate jeweled white cheddar, toasted almond and crispy sage cheeseball. It was delicious!
Other menu items: Apple cider in the crockpot (take apple cider, add some cinnamon sticks and a clove studded orange, simmer for 4 hours) and Sweet and Salty Pecans.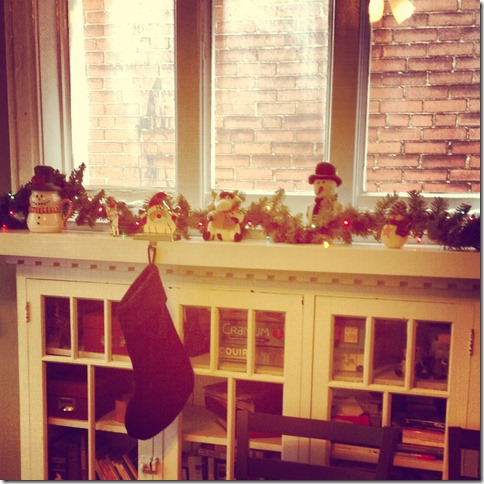 No tree this year but a lovely garland on the built in bookshelf.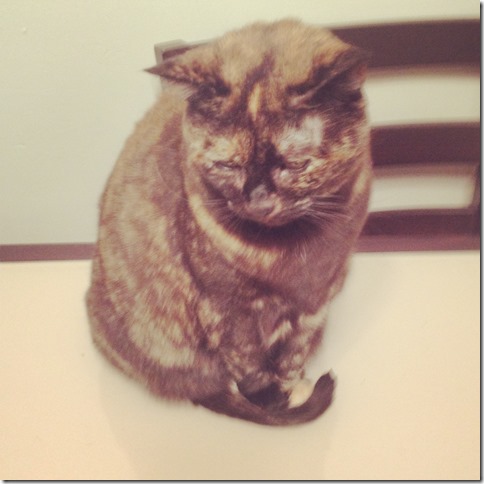 After I cleaned off the table for the party the cat wasn't sure what to do with herself.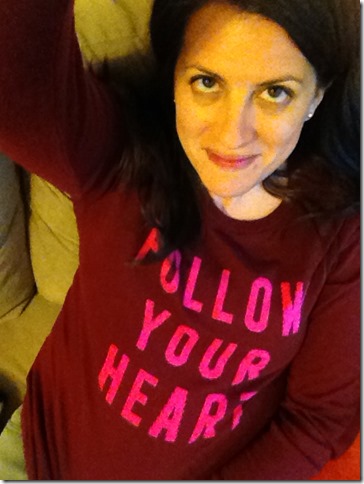 I don't like taking selfies from so far above but it was the only way I could fit all the words in. And my face, which is important so you can see where my zits are. I bought this sweater at Old Navy during a pre-Thanksgiving sale for ridiculously cheap. I can't decide if it's ironic when I wear it or not. Then again, I get paid to teach and play the violin, and make a few measly $$ shilling Tide Pods and Wendy's Sandwiches and Yogurt…so maybe I am following my heart.
PS This weekend I am running the Hot Chocolate 5k here in St Louis. Any readers doing it too? I'm hoping it isn't too too too cold, and I'm just not even checking the forecast beforehand.