It's your last chance to see Gilbert and Sullivan's "The Mikado" with Winter Opera St Louis today at Chaminade High School. (I'll be in the pit). AND the clock is ticking on my ticket giveaway for Chamber Project St Louis's Concert on Wednesday. Don't be afraid to enter! Or afraid to attend!
It's been a pretty busy weekend. Yesterday I stupidly ran a 20K trail race. I say stupidly because you know of my injury troubles—when I signed up for 20K I'd figured I'd keep my 13.1 fitness and add in some trail running during the month. Instead I ran about 13 miles total during the last month. I'll do a whole post about the race later, but in a nutshell: first 10k was GREAT, second 10K was a disaster and today I can barely move my legs. The bright side is that my hip feels just fine, so I feel like that's healed and I should be fantastic heading into marathon training at the beginning of December.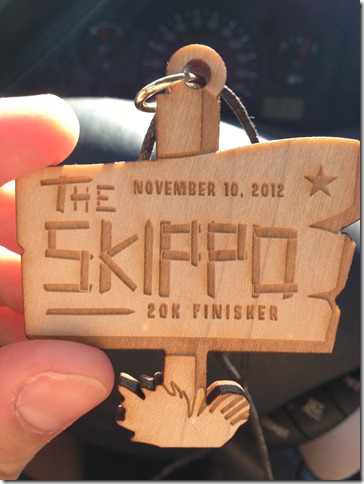 The rest of the day all I wanted to do was lie around and not do anything, but instead I had to play a gig for a couple hours. I find that calf compression sleeves fit fairly well under black pants…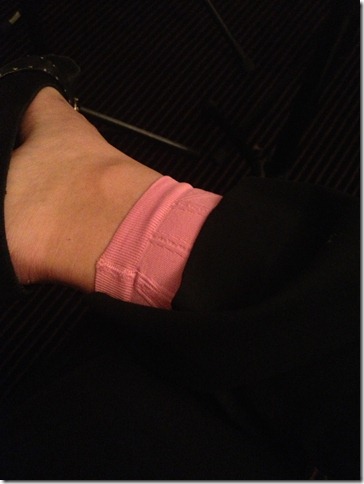 Except when you cross your legs and you realize they don't. Oops.
The main thing on my mind NOW is Thanksgiving dinner! We are hosting this year (we even have a dining room table now!) and having about 10 people over. The symphony works through the holiday (other than the day) so we are always around. I'm having a great time brainstorming for the menu, and will have to finalize my plans in the next few days. Or at least by the time I make my big shopping trip.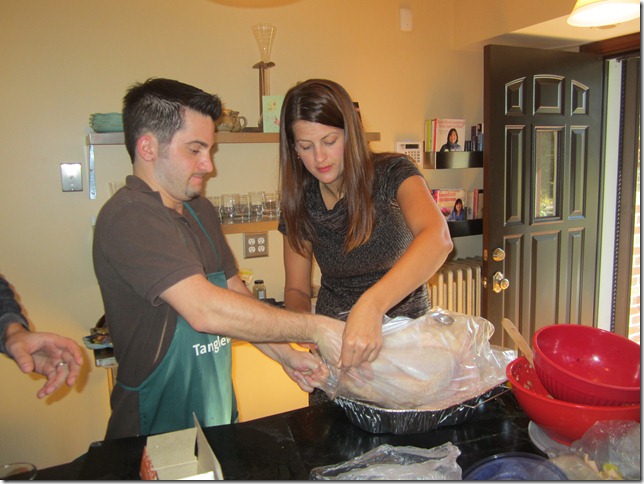 It takes team work to put the turkey in the bag.
What's your favorite Thanksgiving dish? What are you doing for Thanksgiving?