Finally an evening to relax!  I have been running around non stop for what feels like weeks so it's great to have an evening (and much of the afternoon) off to recuperate and gear up for my upcoming week.
Jen and I did a six mile run in Forest Park earlier today.  It was hot, probably as hot as during the Go! Half, but we are just in training now.  I had some stomach cramping issues so we walked a few times.  Overall it was a great run though.  We did the six miles in about the same time that last week we did 5.5 miles!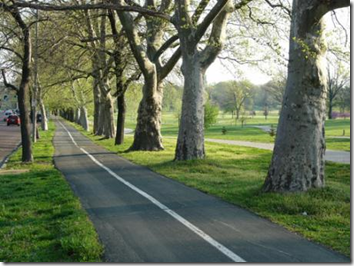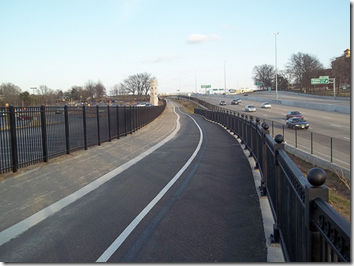 source (It was so crazy the first time I ran on this path by the interstate!)
This afternoon was the Festival Concert at the St. Louis School of Music.  The kids did a fantastic job playing music ranging from the Bach Double to Dill Pickle Rag to Twinkle, Twinkle.  I was proud to be part of the concert and look forward to more in the future.
In other news, I found a nice review of our concert last night.
On the docket for the week:
Orchestra concert at Good Shepherd Lutheran School
Concert at Child of God School
Going to look at some wedding venues!!
Benton Park 5K on Saturday…Ready to run, and might even have a fun 80's outfit to wear.  Will I break 30 minutes?  I'm not going to stress over it but I'd love to…