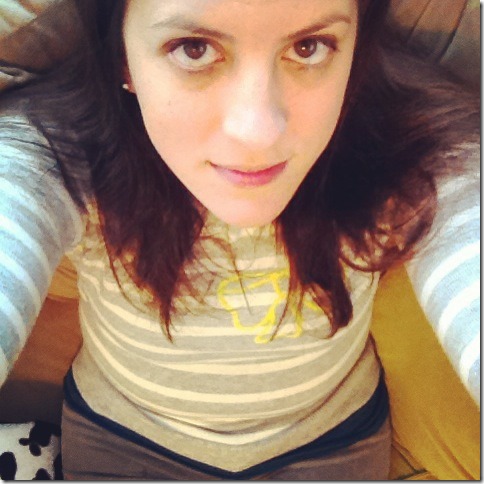 I am getting very excited about my haircut this week. I haven't gotten one in months and my hair is long, flat, and occasionally tries to choke me in my sleep. Don't expect anything drastic style wise, but I am planning to get several inches taken off.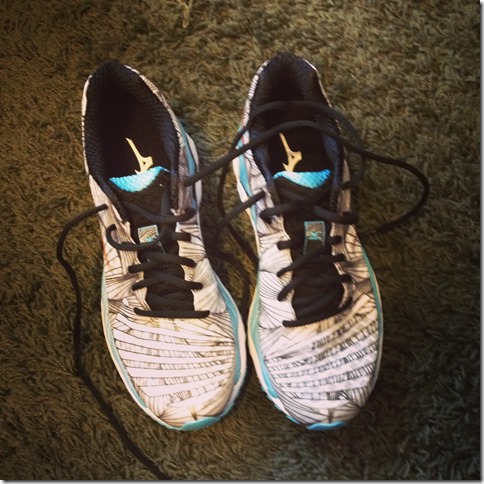 I really needed a new pair of running shoes. The ones I'd been running in (Mizuno Wave Nirvanas) had been discontinued and I was waiting for the replacement model to come out. These are the Wave Paradoxes and so far I really love them.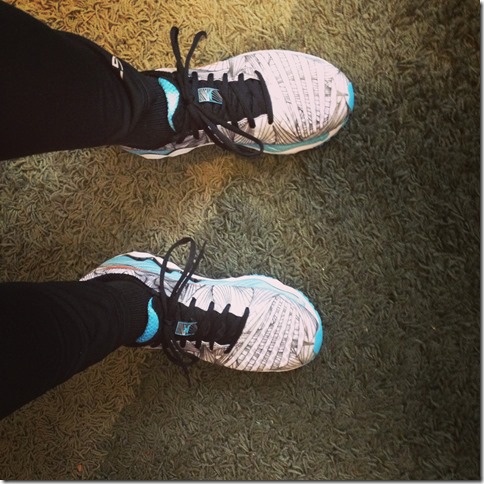 They looked weird to me at first but now I like them and think they look really neat and modern. They feel great. My knee is doing better (and honestly was probably not being helped by my old, worn out shoes.)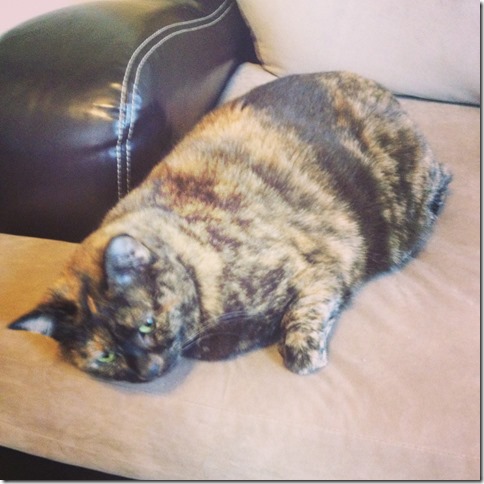 Requisite picture of Fat Cat. Oistrakh. Or Oyster-friend—a new nickname I am trying out.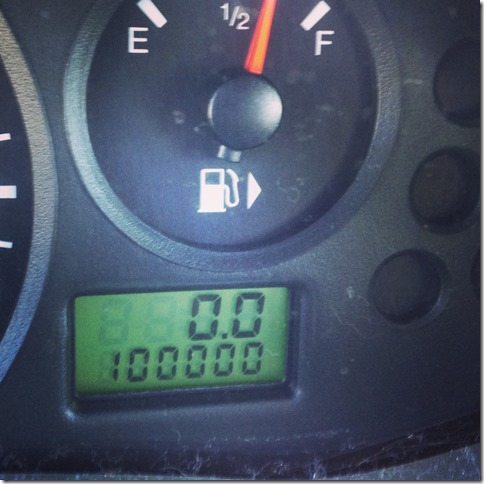 The Ford Focus hit 100,000. It's really strange to have an extra digit on the odometer, but I'm sure I'll get used to it!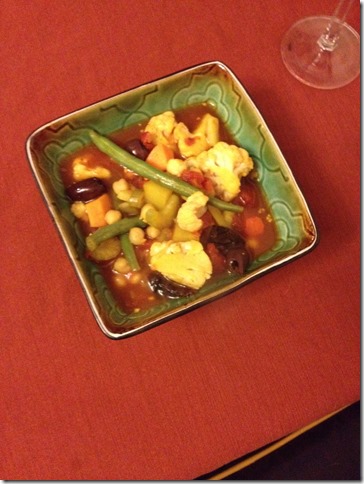 Moroccan Tagine made by April.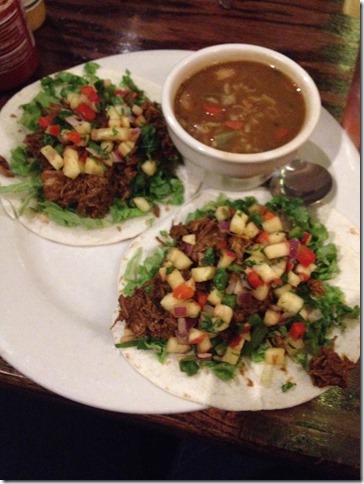 Mole Chicken Tacos at the Royale.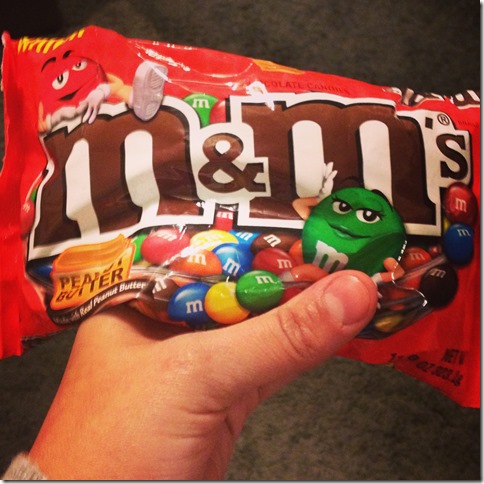 Peanut Butter M&M's from a wonderful student.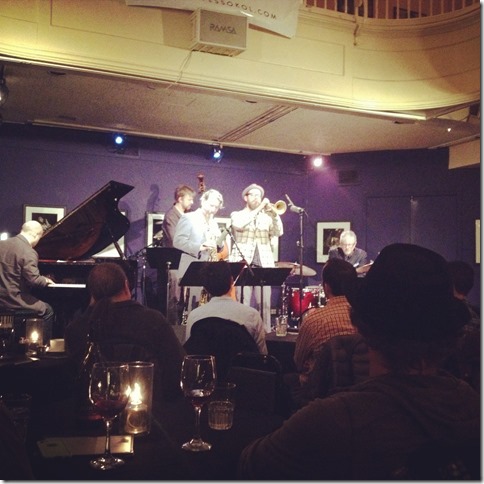 Jazz at the Bistro…who am I becoming?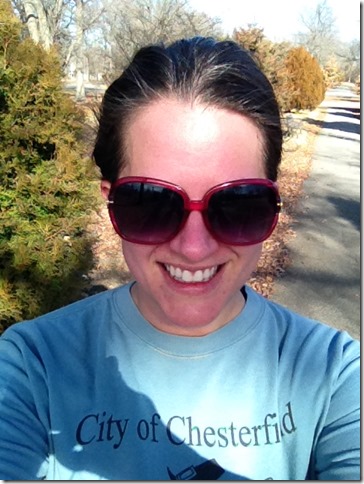 And a lovely run through Tower Grove Park today in my new kicks. (Do the kids still say that? Did they ever?) I tried to take advantage of the nice weather before I have to work all day and before it turns bitterly cold again tonight. I suppose it IS January, but STILL. And I've developed this thing where I like to run in long sleeve cotton shirts. I feel like they are cozier than tech shirts, and for shorter runs in the winter I think it is just fine—I don't sweat that much and feel great. I know cotton is bad for when you are really sweating, but otherwise it's pretty soft and nice.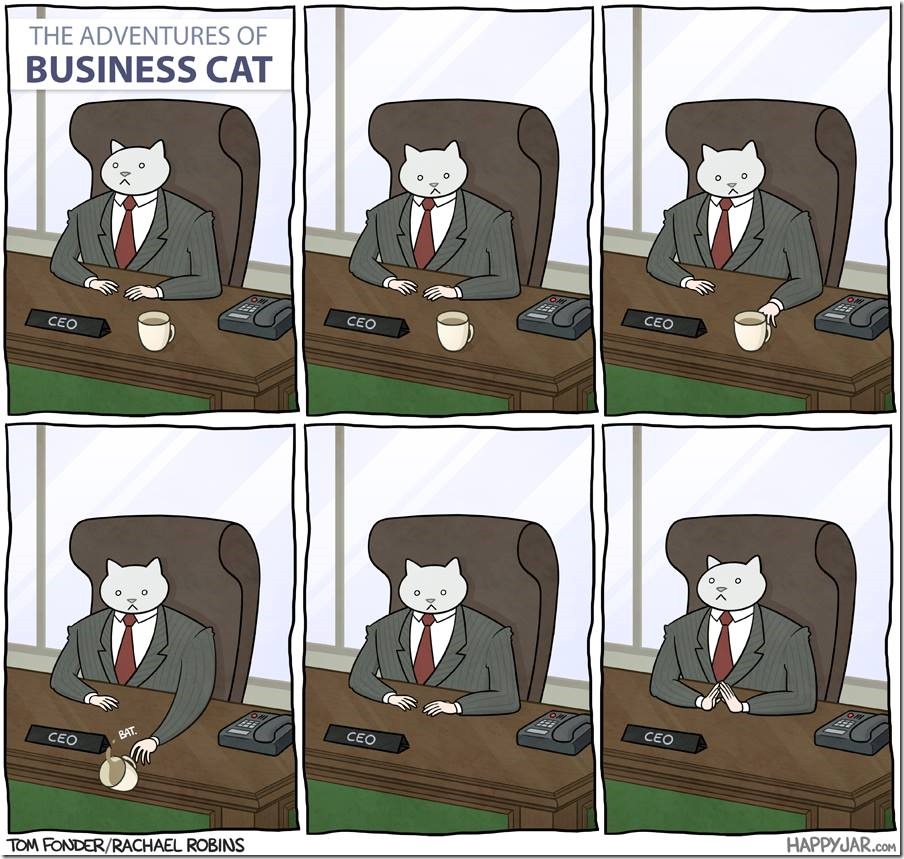 I saw this on facebook. My cat doesn't care to knock mugs and drinking glasses over but she is obsessive about making sure my nightstand stays clear of things like eye glasses and phones.