Today we were invited to a "Meat Day" barbecue at our friend Kyle's house.  Chris was coming back from the Indy 500 so I picked up a steak at the store for him and a "black and blue" burger for me.  I'm not a huge burger fan but I love these burgers from Schuck's (our local grocery store)—they have blue cheese and green onions and other yummy stuff in them.  I also made the cake batter blondies but with coconut cake and I added extra coconut in the mix and on top.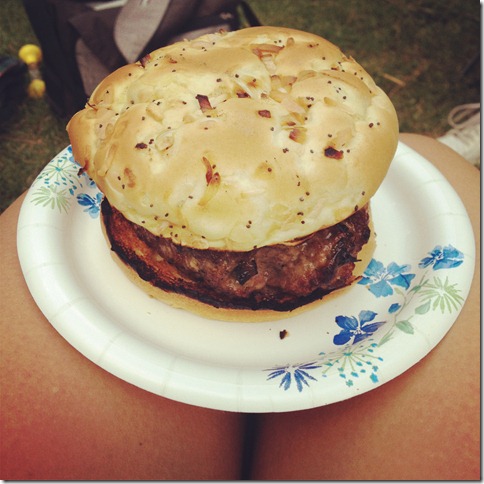 My burger!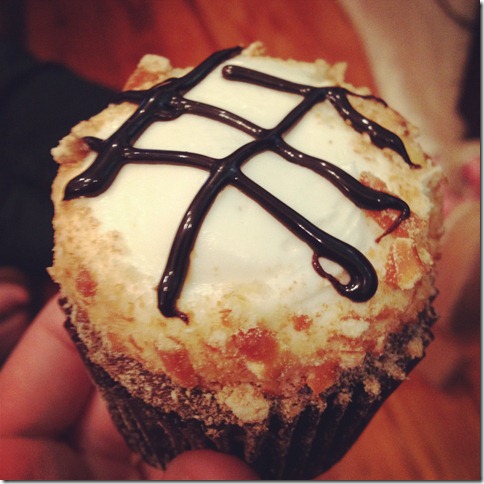 A cupcake for dessert, looked beautiful, but really had too much icing (often my complaint about cupcakes, I know I'm weird.)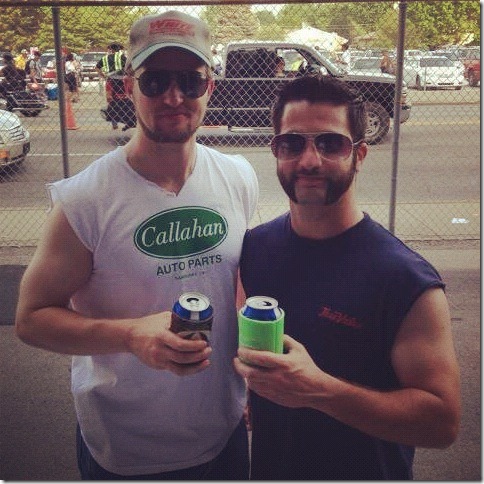 Oh, it's Will and Chris at the race.  They were wearing ripped shirts to try to fit in with the other folks at the race.  Also Chris's beard is simply out of control.  I much prefer what he did today, though most of the folks at the BBQ disagreed.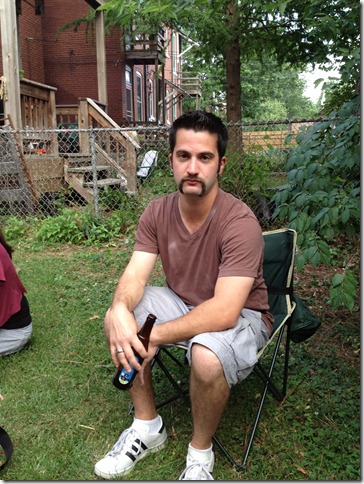 I told him to look happy.  But how awesome is that facial hair?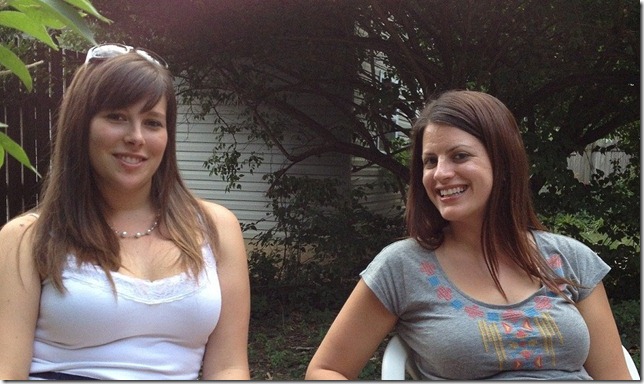 Vanessa and I.  Man it was hot.  And can I say how excited I am to get a haircut tomorrow?
Okay, I'm tired, it feels like Sunday night, but tomorrow is already Tuesday.  It's a busy, busy week.
Remember, Friday night, Chamber Project St Louis, Audience Choice Concert!  Come out to the Chapel at 8 pm.  The big question:  will I wear the polka dot dress again or will I wear something different?  Only way to find out is to attend (or I suppose read my blog…)