Okay readers: I have a giveaway at the end of this (short) post, because I'm feeling generous and kind towards you all.
First you must look at some pictures I took this week.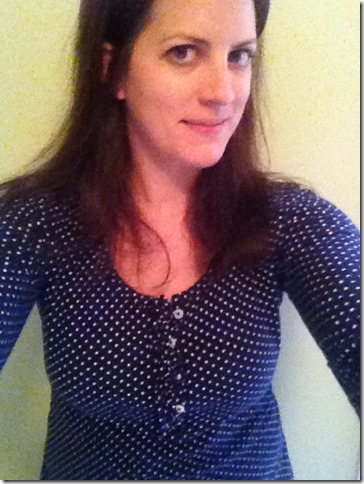 I love polka dots.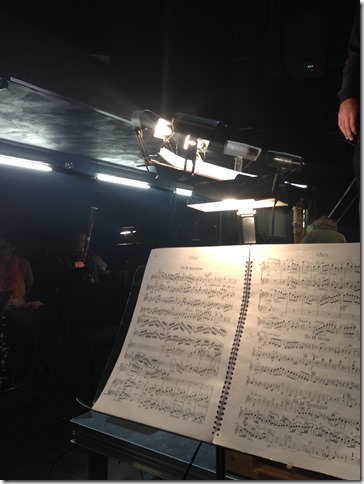 What it looks like in the pit where I spent much of my week. Or at least it felt like it. Tonight and Sunday afternoon, performances with Winter Opera St Louis.
Okay now that I've bored you (and seriously, did I only take two pictures this week? I've been crazy busy, evidently…)…(…)
Remember my post the other day about minted.com? Well, in exchange for that I got a code for a $75 credit to the site. However, this year I'm not planning to sending photo cards, so I thought, HEY let's do a little giveaway. I'll email the code to the winner and you can have $75 of cards to send for Christmas, or to use for anything you want on Minted.com.
How to enter: (giveaway closed! winner announced soon!)
1. Leave a comment on this post telling me your favorite type of Christmas cookie.  (If you can't figure out how to leave a comment, make sure you click on the title of the post so you are looking at this post on it's own, not as part of the main page.)
2. Email me at hannahviolin@gmail.com with a picture of your cat to be included in a Caturday post in the upcoming months. I would love more kitty pictures! Please leave a comment saying that you have done so. (If you've already sent pictures you can send more OR leave a comment saying that you did so in the past.)
So that's two chances to enter—and be sure to leave TWO comments if you want to have both chances. The contest runs from now until next Friday, November 15 at noon CST, and I will randomly choose a winner at that time. Winner will be notified by email. Good luck!