1. Happy Anniversary to my sister and brother-in-law, Leslie and Peter! Today is their first wedding anniversary, hopefully the first of many, many, more. I'm really looking forward to spending Thanksgiving with them.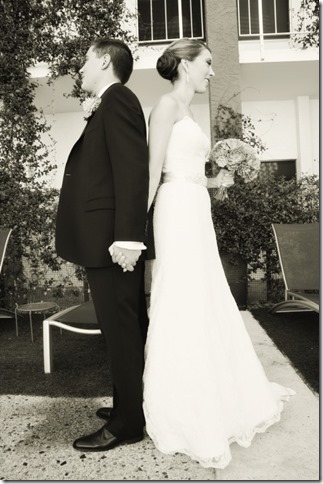 '
2. I realized at about 12:30 today I hadn't showered since Saturday morning. I know. Gross. I ran yesterday and then cleaned my house so I didn't see a need to shower before, and then went right into "How I met your mother watching" followed by "True Blood" and just didn't bother. This morning I ran again, and realized, wow. If it's good for your hair to go a few days without shampooing, my hair should look really good right now!
(Oh, and no photos from this morning's run, but rest assured it happened. I didn't want to but I did and it felt great. So there.)
3. I saw this picture on reddit the other day. It's a photoshop, but still hilarious.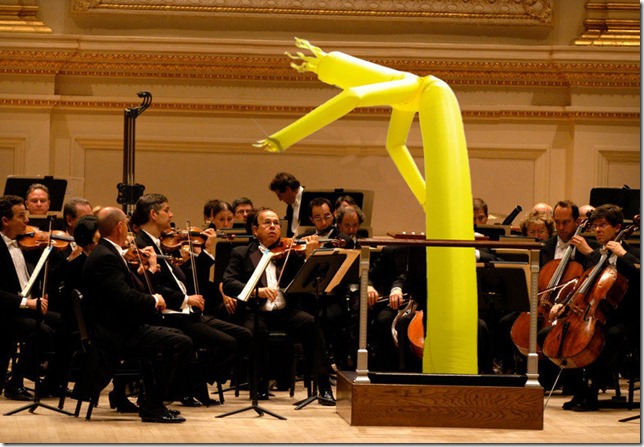 That's the Cleveland Orchestra—my old teacher is the concertmaster and I can see he's doing a great job following their yellow leader.
4. I made this recipe for Blue Cheese Stuffed Chicken the other night and I don't think I mentioned it here. It's delicious and I had it in the oven within about 15-20 minutes, so not too time consuming. I have made it several times before, and I don't bother with the sauce—I tried it once but it wasn't worth the effort and the chicken doesn't need it. I served it with a salad of roasted vegetables loosely based on Natalie's recipe here and definitely used her dressing. Yum!
5. I did play two weddings over the weekend but I had failed to properly charge my phone the night before (having cord issues—the plug doesn't want to stay in) so I couldn't take any pictures. I'm sorry to disappoint you if that's your favorite part of my blog.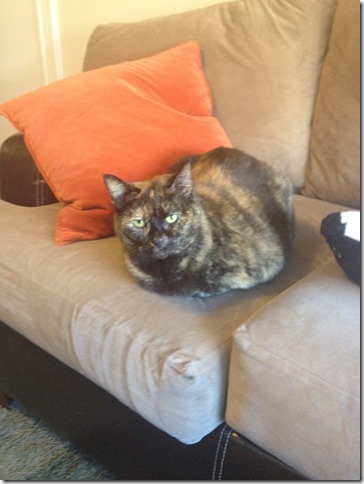 6. I'm finding myself trying to do more meal planning and want to try some soups or a stew or something, as the weather is changing. FASCINATING, right? Any good recipes to suggest for that sort of thing?