I think, in case there was any wonder, I have officially turned the corner into vanity-land.  Today I had a makeup "trial" for my wedding.  During that the makeup artist suggested that I consider doing a series of microdermabrasion facials (or something like that) to really clear up my skin.  I thought, you know, why not?  You only get married once!  (fingers crossed).  So between hair, makeup, and skin care, I'm going to the salon almost every week between now and the big day.
Which is six weeks from Monday.
OMG.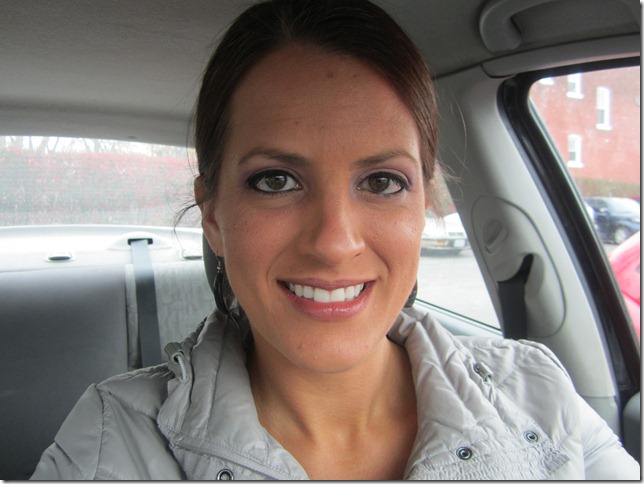 I look a little unlike me in this photo, I think.  I'm thinking about the eyeliner.  I'm told it will make my eyes pop in the photos, but it's a lot!  I also feel like I look older.  Then again, self portraits are not my forte.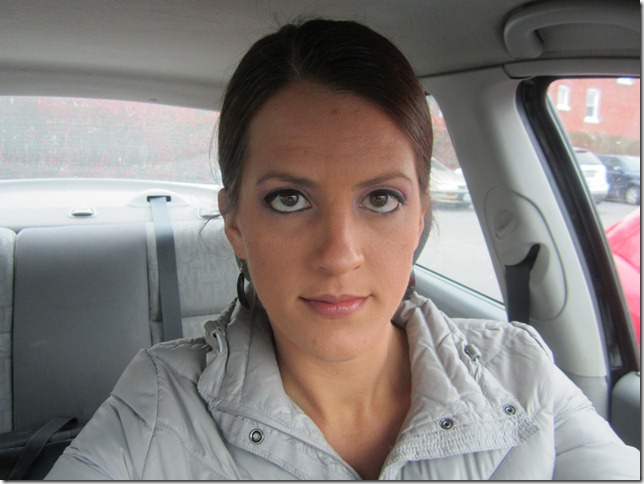 After that I went to teach.  I left the makeup on to see how it would hold up. 
One of my students asked why I was so tan and wearing so much makeup.  I told her it was because I was getting married.  At which point she squealed "Your boyfriend asked you to marry him??"  The thing is, I didn't start teaching her until after I was engaged.  She must have heard that somewhere.  Thank you society! 
I've been getting more comments that have the sentence "When YOU have children."  I suppose as a woman, that is my only next move.  Engaged, check.  Married, soon.  BABIES.
I suppose it never ends.  People will never be happy.  Because one baby is never enough.  Plus then that baby has to grow up and get married.
Couple of fun quotes.  The first one I saw recently and loved.  I don't remember it from the books?
This one I love.
I've been thinking about that one recently.  And here's an article about somebody who just wouldn't quit.
(When did I start being a motivational type person?  What's wrong with me?)
30 days of Thanksgiving:  I'm thankful for my loyal blog readers and friends (don't care if I've used that already, you guys are the best, and I love the comments lately).  I'm also thankful for my fuzzy velour pants that I am wearing right now.