As a freelance musician, I bring together a lot of different musical activities in order to make a living. One of the most common jobs I do is playing music for weddings—mainly ceremonies, but occasionally cocktail hours or receptions.
Often people ask me how I get asked to play for weddings. I run my own group (hannahviolin.COM is my page with that kind of stuff) and I get bookings through the site and also from referrals from past weddings we have played. I also play with a couple other wedding ensembles in the area so those contractors ask me to play whenever they need a violinist. I put all of that together in a very elaborate way on some days in order to make sure I can get from one wedding to another one! (I don't know how people managed before computerized maps…it must have been such a challenge trying to figure out if you would be able to make it from one place to the next in time…)
Yesterday was a fairly busy day. I had a wedding in the early afternoon in Belleville and then a later afternoon wedding in Festus. I had booked the first one so I was stressed about a lot of details (that ended up working out just fine, though I often think, I don't stress, maybe things won't go as well…) and the second one all I had to do was show up and play. (Highlight of the wedding was a frog nearby that kept making frog noises.)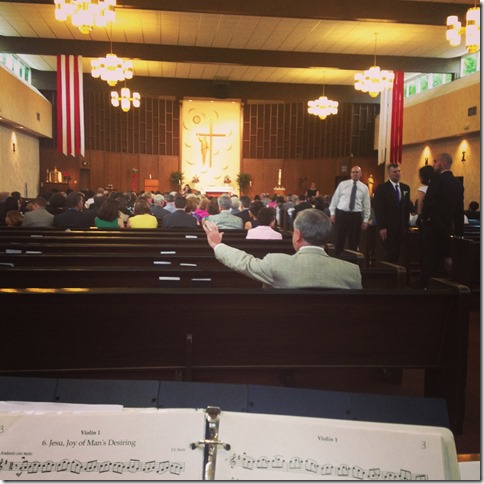 (First wedding at a church)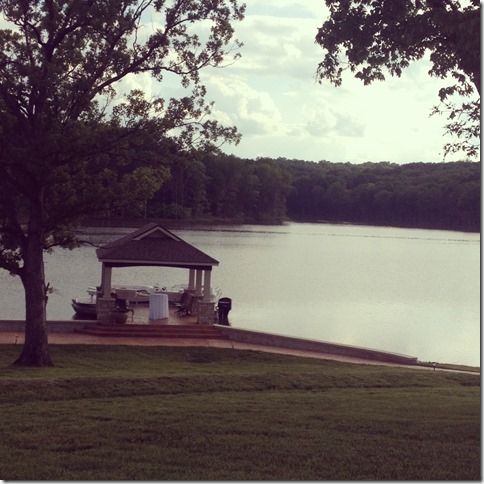 (Second wedding at a private residence by a lake, so beautiful, but hot and sweaty!)
That's how just about every Saturday in the summer works, and it's a lot of fun. And work—sometimes driving and playing and driving and playing is utterly exhausting.)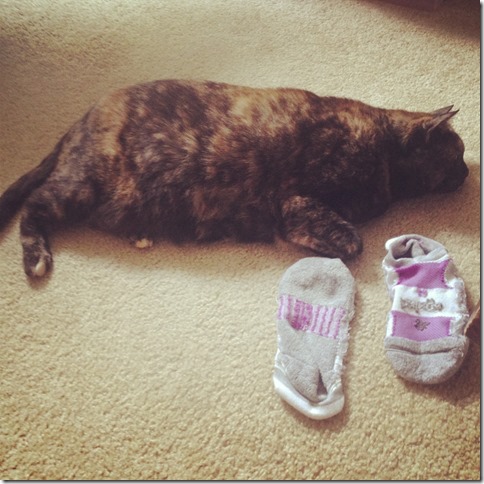 Speaking of utterly exhausted…
How is your weekend going?