As a blogger, I can't resist occasionally taking advantage of opportunities to try and review new products (I'm a musician too, we LOVE free stuff…or at least free food!). Unfortunately the trying is easier than the reviewing! So I'm a little behind but here's a few products that I've been trying lately. I've read some good books recently too and I'll talk about those in the near future.
1. Nature's Bakery:
I was sent a bunch of their fig bars to try out. These are actually really good! Leslie and I both tried a few as snacks while she was here and I bring one occasionally with me to work. My favorite is the raspberry flavor, but I've liked all of the flavors I've tried. There are two to a pack and they are like fig newtons except more natural and more delicious! This link takes you to the nutrition information. I appreciate that it's a fairly short list of ingredients.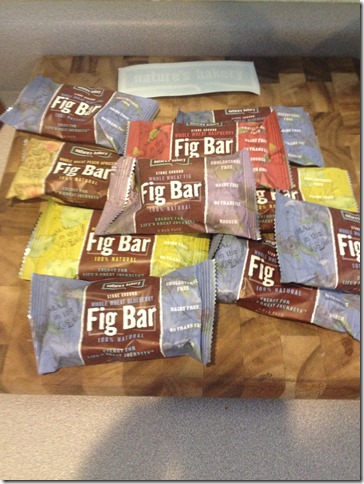 As part of the Influenster program I was sent a box full of various samples. It included Vaseline Spray and Go lotion, Colgate Optic White Whitening system, Nectresse sweetener, Dickinson Witch Hazel towelettes, and Belvita Breakfast Biscuits.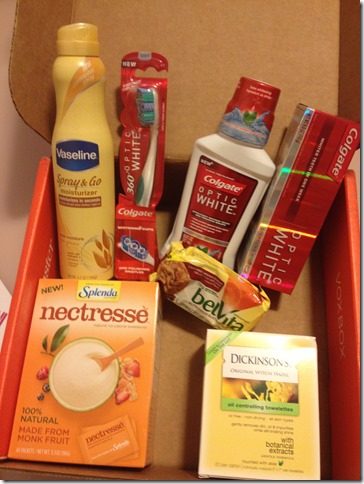 I actually haven't tried ALL the products, but I've tried
Vaseline Spray and Go Lotion: it's pretty neat, and I was already using the pump version of the product so I was thrilled to get a free sample!,
Colgate Optic White whitening toothpaste and mouthwash—with the amount of coffee I drink, I need a constant whitener! I like the texture of the toothpaste and I do believe it is working.
Leslie tried the Nectresse in her coffee (I don't really have any use for artificial sweeteners and only use sugar for baking) and liked it so much she took the whole box home with her.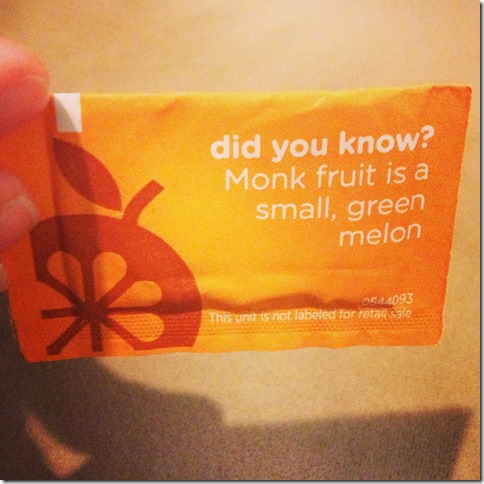 I did NOT know that! Each packet of nectresse contained a fun fact.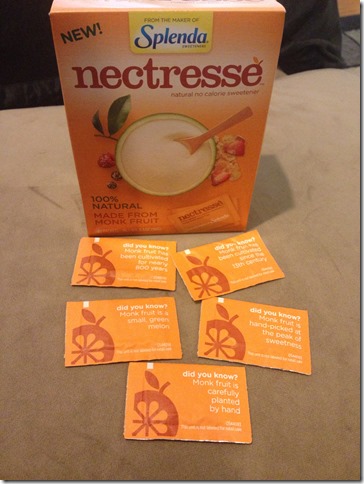 Though I received the above products for free I was not obligated to post a positive review. I was not compensated beyond the free products. All opinions are my own.