Recently I was sent a pair of Nature's Sleep slippers to try out and share with you guys.  I tend to spend a lot of my leisure time under a throw blanket so often I don't bother with slippers, but I am not one to turn up my nose at a free pair of slippers.  Plus since I've been spending a lot of time at home with the flu or a bad cold…having a nice new pair of slippers has been pretty great!
I was sent the Open Toe Slippers with Memory Foam.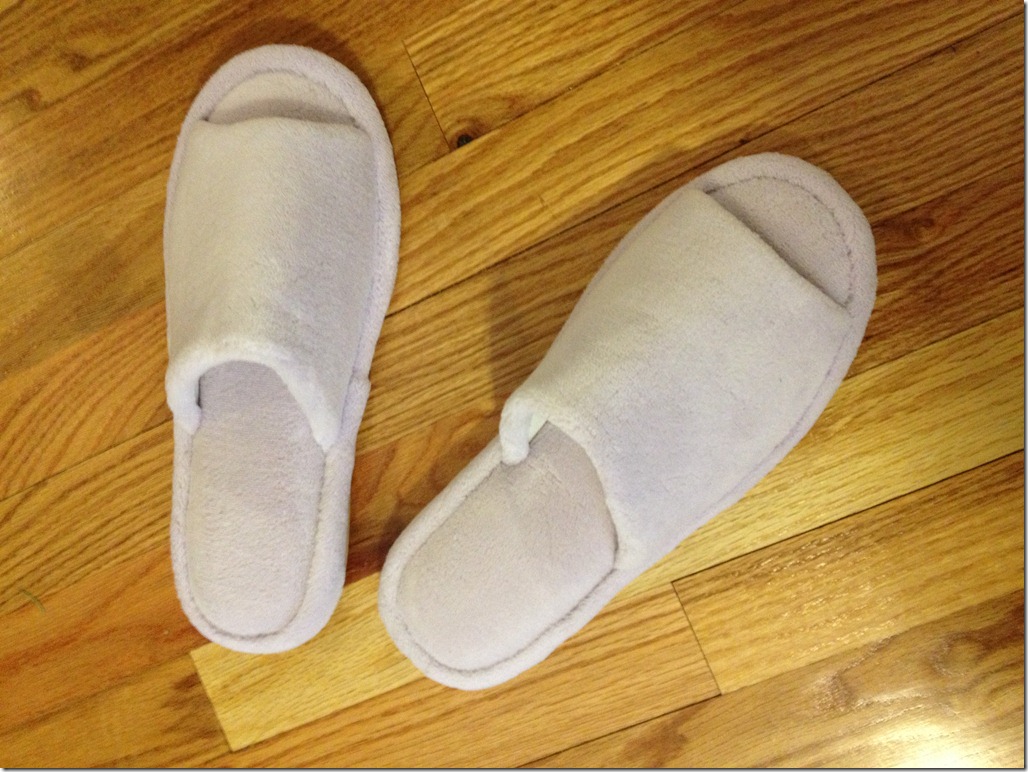 From the company's website: "Open Toe Memory Foam Slippers – Take a walk in the clouds and slip your feet into these open-toe terry slippers. The visco-elastic memory foam in the bottom of the sole contours and cradles your foot for luxurious comfort and support with each and every step. The warm, soft terry fabric ensures your feet stay cozy all year round."
I asked my husband, Chris if they looked like "old lady slippers" and he said that really, all slippers are old people slippers…so that's a yes, but it's okay because they are house slippers.  They are comfortable and soft, and feel nice on my bare feet and with socks.  The terry cloth fabric feels great and the foam padding is very comfortable to walk on, not that I do a whole lot of walking around the house!  The sole is a rubbery and non skid so you don't feel like you'll slip on hardwood or tile floors.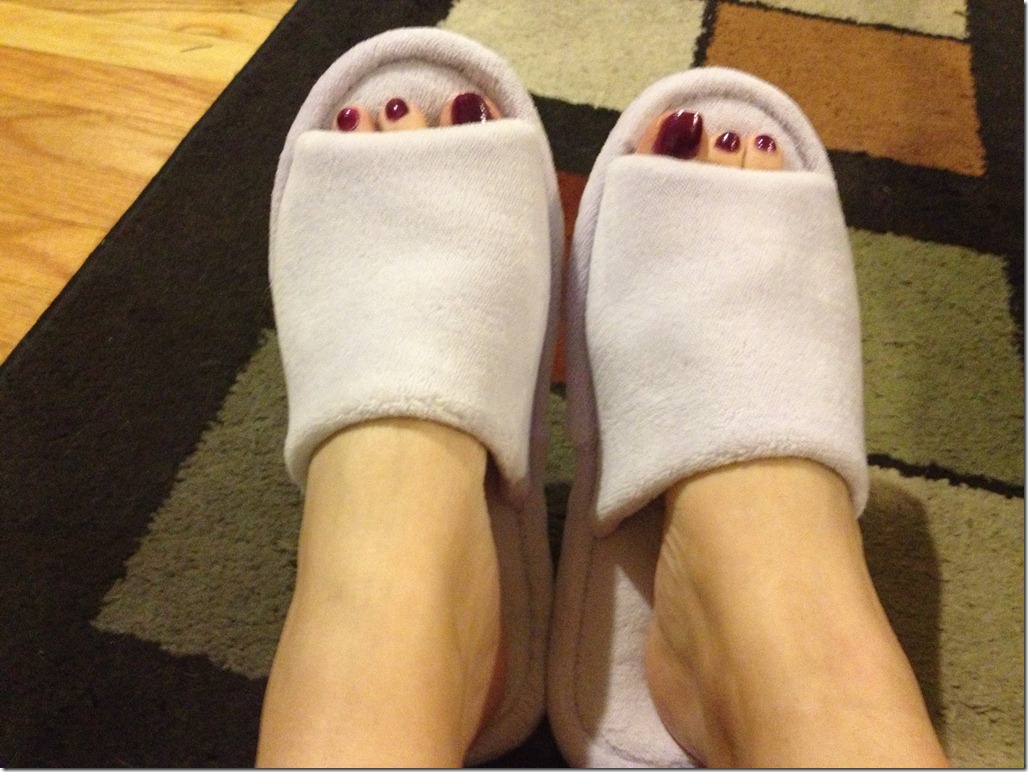 The only thing I don't love about the slippers is the color.  It's sort of a pale pink, and it's not really ME.  But that won't be enough to keep me from wearing them, because they aren't supposed to be a fashion statement, they are supposed to be comfortable!
You can get 50 percent off with the code BEARS50, which is good for anything on the Nature's Sleep site and will not expire!  In addition to slippers the site offers mattresses, pillows, pet beds and more.
Their mission is "to provide everybody the opportunity to enjoy a better night's sleep at affordable prices, while maintaining a concern for our environment. We understand that sleeping is a key ingredient to a productive life and that the proper memory foam mattress and pillow is essential. All our products are designed to deliver to you the rest, relaxation and rejuvenation that you and your body need and deserve. "  I agree that sleep is very important!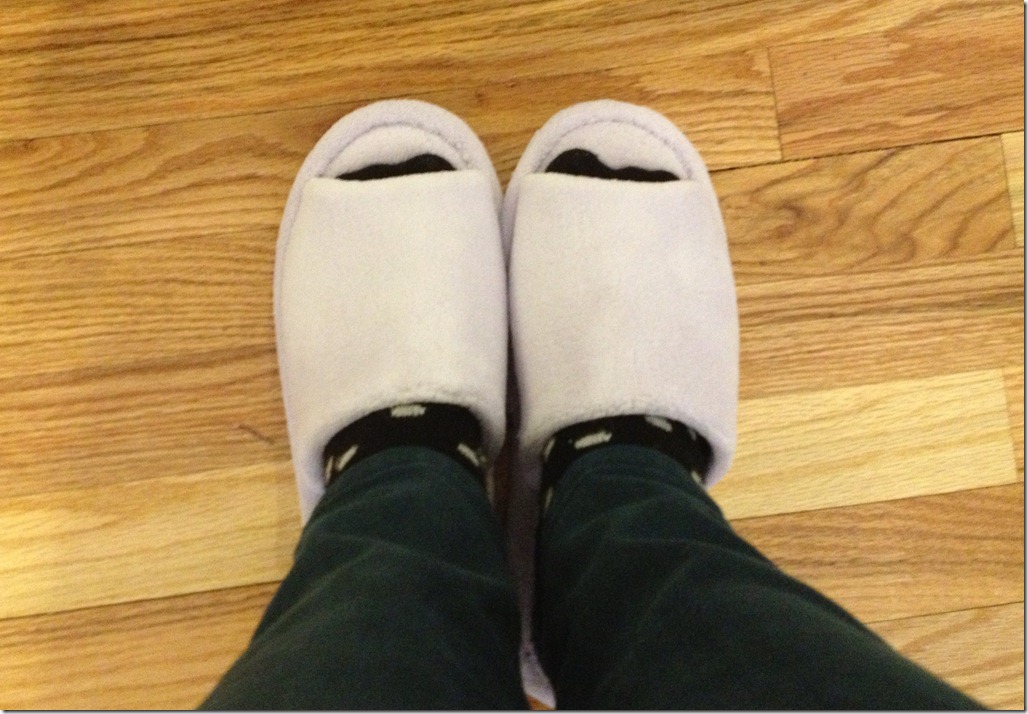 In addition to the 50 percent off with the code BEARS50, good for anything on the Nature's Sleep site the company has offered to give a pair of slippers to one of you!  They are requiring you "like" their facebook and enter a contest for your mandatory entry—anyway, it's all on the Rafflecopter Widger here.  Good luck!  The contests runs for awhile too, so you'll have plenty of time to entry.  US residents only.
Note:  I was given a free product or compensated to provide  my opinion on this product. Nonetheless all opinions are my own and I did not have to provide a positive review.