But it's nice to have one!  Today I made plans to shop with my friend Laura.  My excuse was I had shoes for this weekend's concert but I needed an outfit.  Since I plan to stand for everything (an unusual occurrence) I thought it might be nice to get a new spring dress—something I could wear for this weekend and then wear again for other stuff like dinners out, symphony concerts, or whatever comes up!  Laura wanted to go to Baby Gap.  (And I'm not going to lie.  I did too.  I haven't had a real excuse to do that since my little sister Carrie was born, and I don't recall ever going to Baby Gap then…don't get excited though mom.  I want to see my abs first 😉 )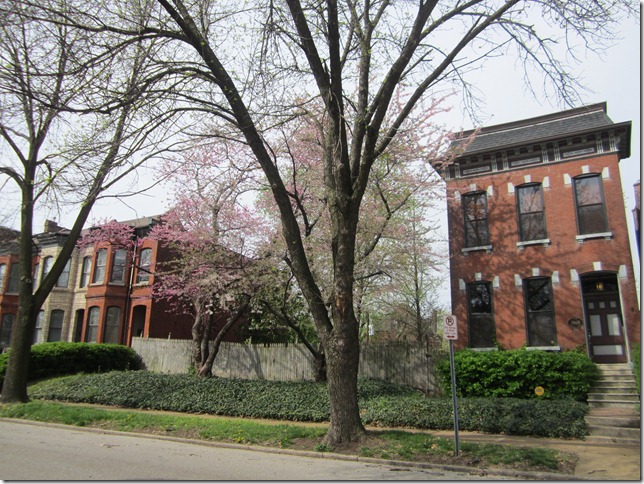 Lovely old St Louis streets (on my way to pick up Laura).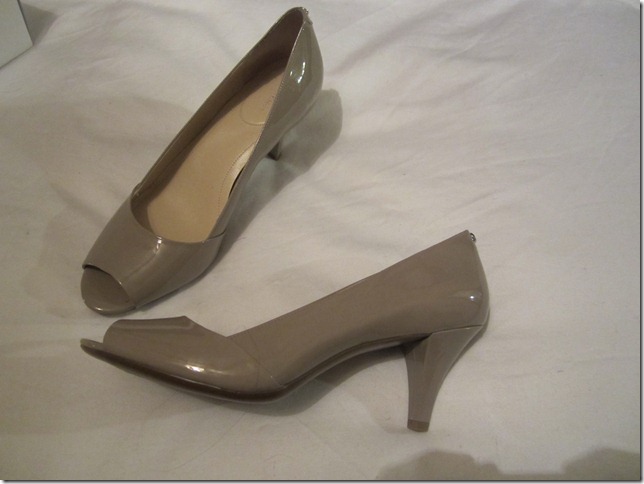 My rule for today was that I wanted to match these shoes (which are lighter than they appear here), and ideally get something with a nice spring color, not black, and also I wasn't allowed to buy purple clothes since I have enough.  Note:  I have these shoes in black and wanted to get another pair after wearing them for a wedding and LOVING them.
But the other colors weren't available anymore on Zappos.  I lucked into this pair the other week at either Marshall's or TJMaxx (for less than half) and was SO excited.  I am pretty tall and Chris is not, so I don't like to wear mega heels around him…also I don't like to wear mega heels anyway because then I just tower over everybody.  But heels do make your legs look better…this pair is the perfect height, not dowdy, and is also pretty darned comfortable.  (I believe they also come in red…I should do some research.)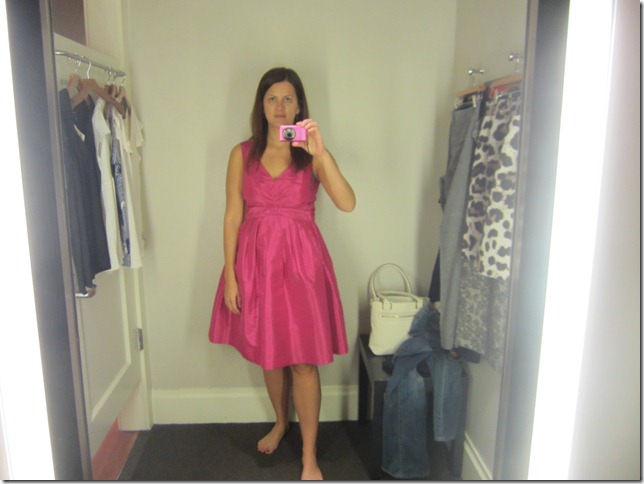 We hit up a couple of stores, and I even tried on this as a potential bridesmaid dress.  (What do you think, Leslie?  The skirt is too full for my taste and makes me look like a 13 year old…but otherwise?)  and no I didn't try on all those clothes, they just needed to clear out the dressing rooms.  You know, it gets so BUSY on Wednesdays during the day at the mall.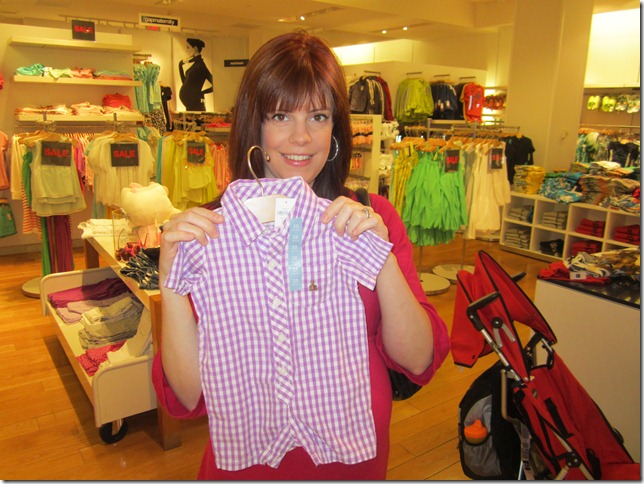 We found this absolutely adorable onesie at Baby Gap on clearance.  Chris has a similar top but he has to wear pants with his.  I made an inappropriate joke about how that outfit would be excellent for date nights, what with the snaps around the bottom.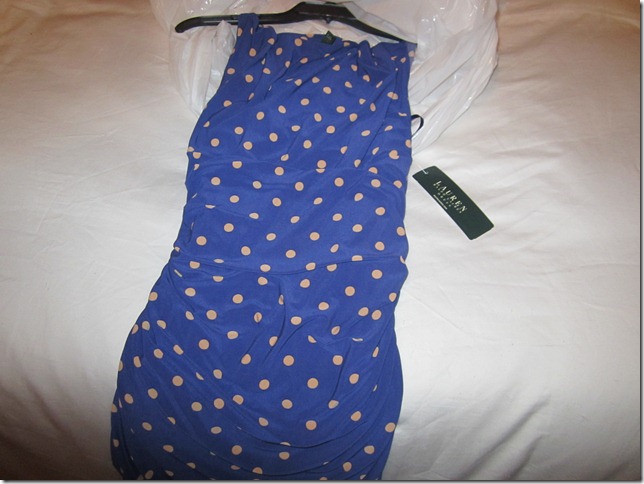 I found a dress at Macy's that absolutely fit the bill!  And I bought it.  I'll get a picture on Friday of the whole outfit.  Anyway, shopping success!
Then we hit up Sephora.  Laura said she can't buy clothes now but she can buy makeup.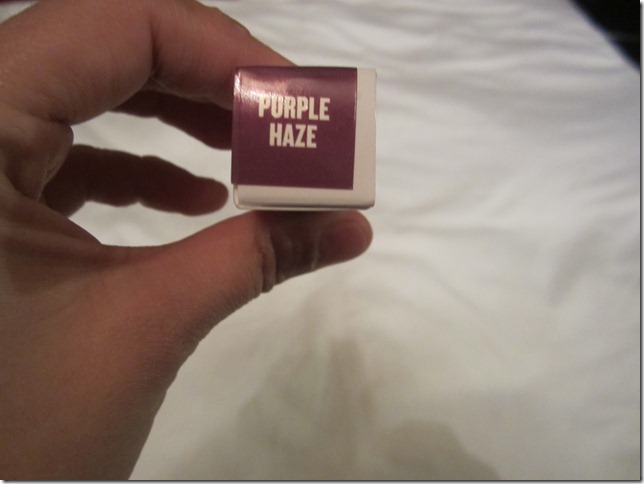 I broke my purple rule for some lip gloss.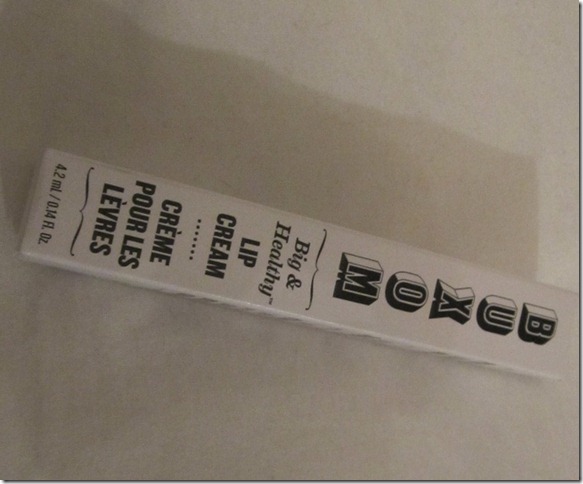 Not sure why that picture has to be sideways, but evidently it must be.  It tingles a bit and I presume makes my lips look enormous and full and truly luscious.