After my oatmeal post the other night, I received this delightful picture in my email inbox the following morning.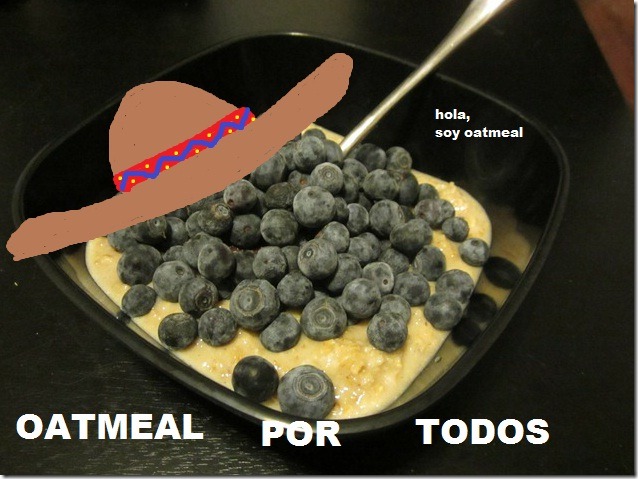 I have learned that passive aggressive blogging is truly the way to get your friends to do stuff for you.
This morning we learned that the best part of living in St Louis is that your friends sometimes just realize they are driving through on their way somewhere else (i.e. from the East Coast to Colorado) and think to themselves, I wonder if Hannah and Chris are free.  The answer, for our old friend Jeff P (friend of ours from college), of course we are!  We got to have brunch with him and then he was on his way, but promised to come back in July and stay a few days.  The best part of seeing old friends (aside from feeling young again) is when it feels like no time has passed.  We were making inside jokes and talking about Mahler symphonies as if we were still in Cleveland together.  (I still remember when Jeff was concerned that I was dating Chris, because he thought he was kind of a jerk.  Then he got to know him better and they ended up being best friends.)
I didn't take a picture of Jeff, but did take a picture of my breakfast burrito.  I only managed to eat half of this because it was huge.