It's officially summer (well, as of a few days ago, whatevers) and yet, the weather is gorgeous! We've had some of the most beautiful days of weather ever over the past few days.
I'm not even exaggerated. last year when my sister Leslie and niece visited, it was almost too hot to do anything outside. This year…amazing. We did a bunch of stuff: Grant's Farm, the Magic House, various ice cream shops, lots of Asian food. It was a whirlwind visit, and unfortunately I had to work a bit, but it was great fun!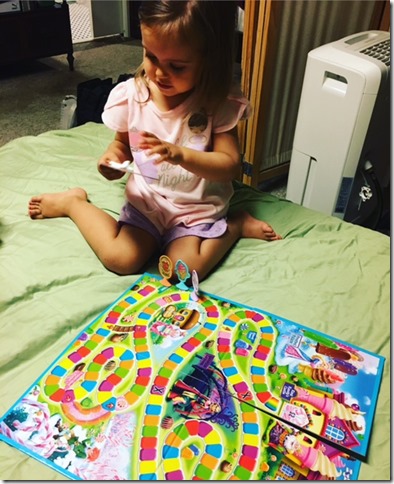 I'd gotten Candy Land awhile ago with the idea of using it for teaching somehow. We opened it to play, but Athena (not 3 years) didn't quite understand the whole board game concept. Good yogi though.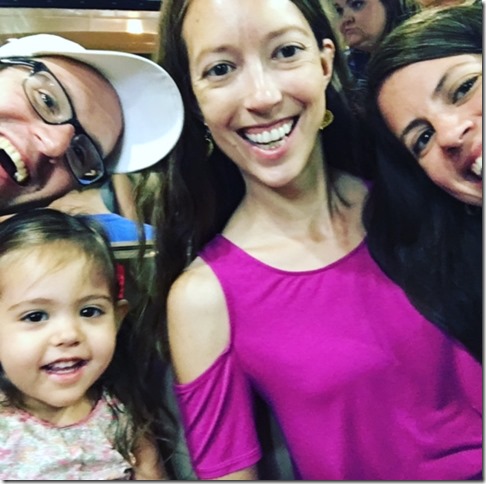 Selfie on the Grant's Farm Tram. I didn't take too many pictures, but there were bison and ostriches and deer and more!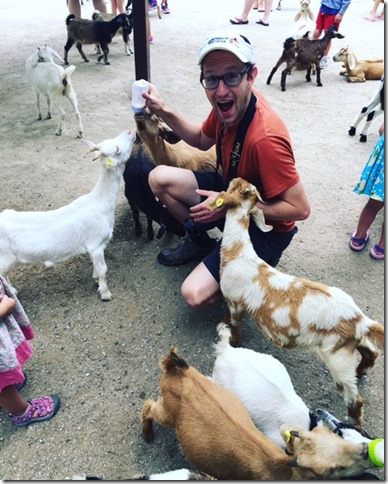 The goats really liked Louie.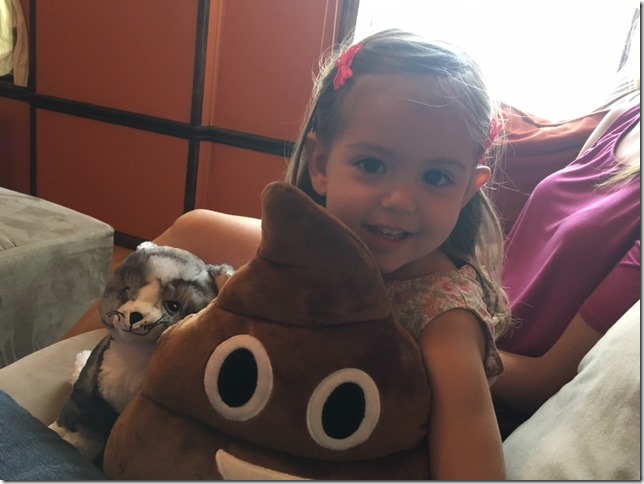 Nothing better than getting a toddler to hug a giant poo emoji. I didn't realize how many stuffed animals I had until I collected them all to play with.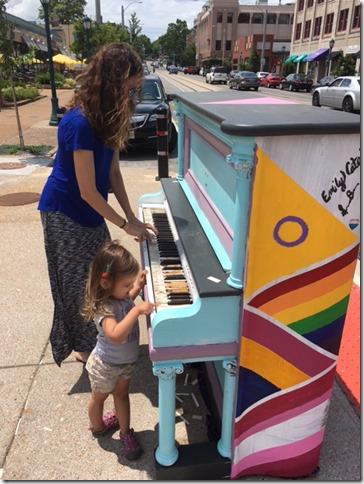 They have these outside pianos places. This was on the Loop. I think the moral is, don't leave a piano outside. It kind of ruins it.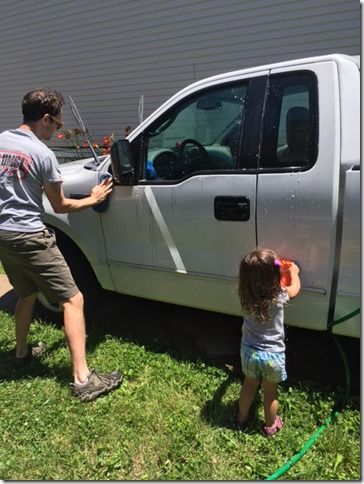 I had to play a few weddings one afternoon so Louie put Athena to work washing the truck. She kept saying "bad, dirty truck!" and soaping over parts he had already rinsed. Gotta teach them young how to wash a car, right?
Anyway, it was nice to see Leslie and Athena (and brother-in-law Peter for one night too). Now it's back to the "grind" of teaching and playing.
Yesterday we recorded two pieces for a CD of saxophone and string music I'm playing on, and then today I did all manner of car related things. I'm getting some car repairs (woo-hoo…wait…) and finally got my car properly titled after my divorce. (Learn from me, don't put things off forever, especially when it turns out they are pretty easy to deal with.) Tomorrow I have another random chamber music rehearsal, and otherwise it's just teaching, a few weddings this weekend, and reading. I'm loving this summer so far, honestly. One month down, approximately two to go, and the living is easy and fun. Life as a musician might not be so bad after all