What: Baking BeCAUSE Online Auction
Where: www.sweettaterblog.com
When: Wednesday 11/16 from 10am EST to 10pm EST
Benefitting: Beards BeCAUSE for the United Family Services Shelter for Battered Women
Twitter hashtag: #BakingBeCAUSE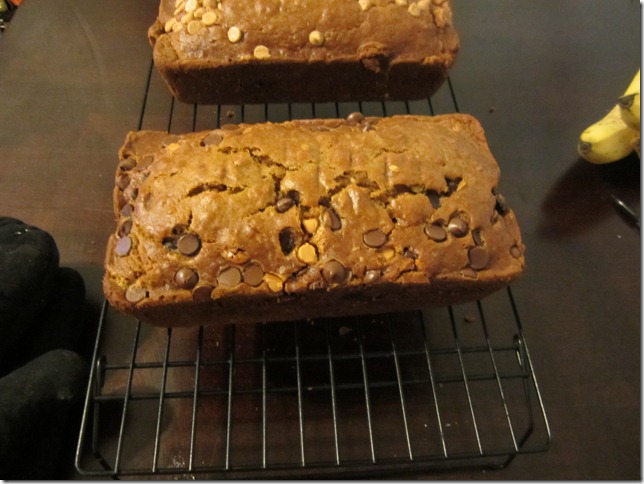 You know you want a loaf of this.  Go bid!  Proceeds go to help battered woman (of which I swear I'm not, that band-aid was totally covering a pimple!).  Okay, that's probably a completely inappropriate joke. 
Oh well.  You know me.  As my mother told me, I take after my father.  Sometimes people don't realize we're joking.  In this case I am joking.  Whatever.  I can make jokes, at least I am donating my delicious chocolate chip pumpkin bread to charity, right?  You'll love it!  Go bid!!  There's lots of stuff up for sale.
Also the author of the blog has two awesome cats.  I used to have two awesome cats.  Now I have one.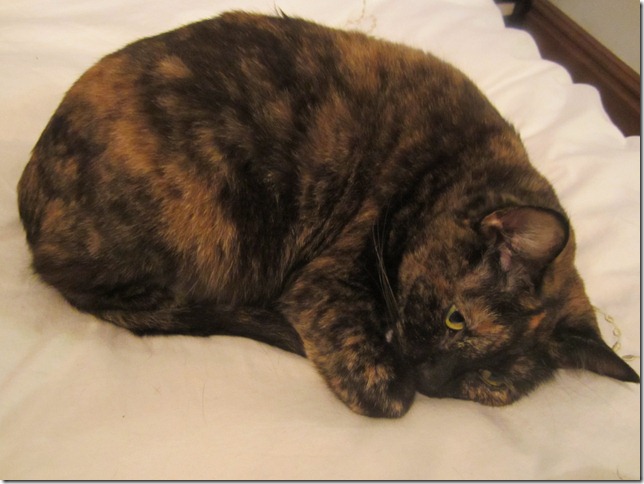 Though I have to admit I'm a little miffed at her this morning.  She was super annoying and spent a good hour trying to wake me up by making little noises and slowly moving stuff around.